Attorney Drops Postle as Witteles Files Anti-SLAPP
By
December 14th, 2020 | Last updated on April 10th, 2021
Home
»
Poker News
»
Attorney Drops Postle as Witteles Files Anti-SLAPP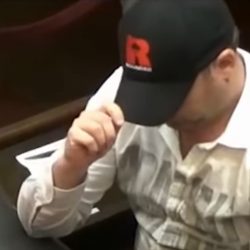 It is the case that will never end, the cheating scandal that captured the attention of the poker world and beyond from the end of 2019 through this year. And while there is no finale, there is more drama.
When we last checked in, the case surrounding Mike Postle, Stones Gambling Hall in California, and employee Justin Kuraitis was nearing its end.
It was the original case filed in the US District Court by 25 plaintiffs, including whistleblower Veronica Brill. The group of players accused Postle of cheating during Stones Live play, a livestreamed cash game in which Postle seemed to possess an uncanny – and unlikely – knack for knowing when to hold 'em and when to fold 'em.
Brill brought her case onto the poker stage in September 2019, more than a year after she and others allege that Postle began cheating. Many in the poker community rallied behind her and the other defendants, a group that grew to 88 defendants.
As a reminder, here is the general timeline of the case, starting with its filing:
–October 8, 2019: Brill and 24 other plaintiffs filed suit in the US District Court in the Eastern District of California, citing nine allegations that included fraud, negligence, racketeering, and unjust enrichment.

–January 9, 2020: The judge ordered alternative methods of serving papers to Postle due to months of evasion.

–March 4, 2020: Stones filed a motion to dismiss all charges.

–March 13, 2020: Kuraitis filed a motion to dismiss.

–March 25, 2020: Postle filed motion to dismiss without an attorney but with legal help.

–March 25, 2020: More plaintiffs joined to total 88 plaintiffs as VerStandig filed an amended complaint with two new causes of action.

–April 8, 2020: Stones and Kuraitis filed new motions to dismiss.

–April 9, 2020: Postle filed a new motion to dismiss, still representing himself.

–April 28, 2020: Plaintiffs filed a motion for sanctions against Postle for using a ghostwriter attorney while claiming to represent himself.

–May 18, 2020: Attorneys presented oral arguments regarding motions in Zoom hearing before Senior Judge William Shubb, who seemed unclear on poker terms and etiquette.

–June 3, 2020: Shubb dismissed all claims against all defendants, leaving open only the chance to file an amended complaint against Stones and Kuraitis.

–August 5, 2020: Plaintiffs requested an extension to file an amended complaint due to ongoing settlement negotiations between plaintiffs and Stones and Kuraitis.

–September 9, 2020: Sixty defendants agree to private settlement, Brill among players who did not accept it. Postle freed from further litigation, non-settling defendants could file amended complaint.

–September 11, 2020: VerStandig withdraws from case with no objections.

–October 21, 2020: Court denies VerStandig's withdrawal from case.

–November 18, 2020: Brill dismissed claims against defendants without prejudice.

–November 30, 2020: Judge dismisses remaining plaintiffs' claims as they filed no amended complaint.
Speaking Up and Clamming Up
Kuraitis took some time after the aforementioned settlement went public in September to gloat on social media. Postle either sat back and let his friends defend him on Twitter or used alias Twitter accounts to pretend to be his supporters.
A television producer, Dave Broom of 25/7 Productions, also wrote on Twitter that he was producing a documentary about the Postle scandal, something he claimed would be unbiased but one that Postle and friends were openly supporting.
While playing this out on social media isn't how I typically produce but I will say to everyone in the poker community you will have the chance to be part of this – for or against Mike. He will show why he's innocent and those who believe he's not will get their chance too https://t.co/TPpze4qkvZ

— Dave Broome (@broome88) September 16, 2020
Interestingly, Broome hasn't tweeted about it since September 25. He hasn't tweeted anything at all since September 30. His production company website hasn't posted news since February 2017.
New Case, Who Dis?
On October 1, Michael Postle filed a defamation lawsuit in the Superior Court of California Sacramento. The first plaintiff is Veronica Brill, and others named were:
-ESPN

-Joey Ingram

-Haralabos Voulgaris

-Daniel Negreanu

-Upswing Poker

-iBus Media Limited d/b/a PokerNews

-Seat Open d/b/a Crush Live Poker

-Jonathan Little Holdings d/b/a Poker Coaching

-Todd Witteles

-Run It Once

-Does 1 through 1,000
Postle claimed that, prior to the events on which the lawsuit is focused, he enjoyed a "positive reputation, both generally and in (his) occupation" as a poker player.
The complaint lists the following accusations for which Postle seeks damages and injunctive relief:
Claim 1: Defamation – Libel Per Se (for negligent, reckless, and/or intentional publications of defamation) for $300 million in damages

Claim 2: Defamation – Slander Per Se (for false and defamatory statements to poker and gambling communities and general public) for undetermined damages

Claim 3: Trade Libel (for publishing false and defamatory statements on the world wide web to disparage Postle's personal and professional reputations) for $30 million in damages

Claim 4: False Light (for engaging in a campaign to damage his reputation and portray Postle as a bad actor in poker and gambling communities) for $30 million in damages

Claim 5: Intentional Interference with Prospective Economic Advantage (for interfering with existing prospective business relationships with various casinos) for undetermined damages

Claim 6: Unfair Competition (for maliciously defaming Postle and interfering with prospective economic relationships) for undetermined damages

Claim 7: Intentional Infliction of Emotional Distress (for engaging in campaign of extreme and outrageous conduct to destroy reputation) for undetermined damages
For those who skimmed through this or the long, sad complaint, Postle wants $360 million plus whatever damages the court deems proper through evidence presented at trial.
And yes, Postle demanded a trial by jury.
A longtime paralegal's view on the recently filed Postle lawsuit

Read: https://t.co/kbETMxoPEm

— Leo (@jeff_jumpin) October 9, 2020
Failed Compliance with Attorney
Postle seemed to be on his way to a messy case, though nothing happened through the rest of October and through November.
On December 8, however, Postle's attorney in the matter, Steven T. Lowe of Lowe & Associates in Beverly Hills, California, filed paperwork in the case. It was a "notice of motion and motion to be relieved as counsel."
That abbreviated document didn't say much, but the "declaration in support of attorney's motion to be relieved as counsel" stated the reason for the motion:
"Client has failed to comply with the written agreement between the firm and the client, and communication has otherwise ceased between client and attorney."
Further, Lowe noted that he has been unable to confirm Postle's address or phone number and received no response by email. He stated that Postle was "unresponsive" since November 3.
Judge Richard Sueyoshi set the hearing date for the case for January 14, 2021.
Witteles Replies to Complaint
It seems that the only defendant to respond to the court so far – per documents on file – was Todd Witteles.
His attorney, Eric Bensamochan of the Bensamochan Law Firm of Beverly Hills, issued a press release on October 20 to state that he would represent Witteles in the Postle case. He also noted that the lawsuit "is utterly without merit and will be defended vigorously and aggressively." And they looked forward to "disposing of this matter quickly."
One day after Postle's attorney filed his motion, Bensamochan filed a "notice of motion and special motion to strike complaint" on behalf of Witteles.
Essentially, the claim is the right to free speech. Witteles claimed that his opinions cited in Postle's complaint were "unactionable opinion" that the plaintiff cannot even establish were false or made with malice. Witteles wants the court to dismiss the claims against him under the Anti-SLAPP statute. (Anti-SLAPP is a statute under California law – and the laws of many other states – allowing a defendant to file a motion to strike a complaint based on the "right of petition or free speech under the US or California Constitution in connection with a public issue."
For those interested, here is the anti-SLAPP motion we filed against Mike Postle in Sacramento Court: https://t.co/XRYFwfbIWg

This will get us a judgment for attorney's fees if we win. Hearing on Feb 10.@Pokernews @CardPlayerMedia @Haley_Hintze @CardsChat @pokertube

— Todd Witteles (@ToddWitteles) December 11, 2020
Justice David Brown is set to hear arguments on this matter on February 10, 2021.
Related Articles