Mike Postle Tries to Dismiss but Faces Motion for Sanctions
By
May 1st, 2020 | Last updated on May 1st, 2020
Home
»
Poker News
»
Mike Postle Tries to Dismiss but Faces Motion for Sanctions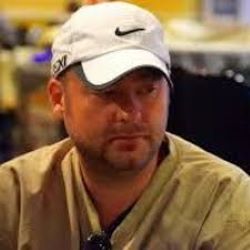 The case of poker players versus Mike Postle and friends has taken a remarkable and unexpected turn.
As Postle filed his almost-obligatory motion to dismiss the case against him, Mac VerStandig – on behalf of his many plaintiffs – filed a motion for sanctions against Postle. They allege that Postle's documents are ghostwritten by actual attorneys, though Postle claims to be representing himself in the matter. And that is a violation of the Federal Rules of Civil Procedure and governing case law.
Uh oh.
Let's get into it.
Postle Tries to Dismiss Amended Complaint
Mike Postle was accused of cheating in livestreamed poker games played at Stones Gambling Hall in California. Poker players who claim to have been cheated by Postle filed a lawsuit. But what started as a list of 25 plaintiffs grew to nearly 90. And things have gotten complicated.
To catch up on the basics of the allegations from 2019, please refer to our initial primer.
Lon, I think you're the only notable person in poker left who is still using the word "if" in front of "Postle cheated".

— Terrence Chan (@tchanpoker) April 18, 2020
As March 2020 came to a close, Postle followed fellow defendants Justin Kuraitis and Stones Gambling Hall with a motion to dismiss the charges. However, at the same time, VerStandig added more plaintiffs and two more charges in an amended complaint.
That started the process again, as the defendants had to file their individual motions to dismiss the charges against them. Stones and Kuraitis did so without delay in early April.
Postle then submitted a very short document asking the court to dismiss the claims against him. His reasoning boiled down to one phrase: "for failure to state a claim upon which relief may be granted and failure to allege claims of fraud and misrepresentation with the required particularity."
It should be noted that Postle was attempting to represent himself in this matter.
Hi. I try to ignore your tweets since (i) no one in poker knows you; and (ii) your only original content is Postle defenses and photos of women. But couple things here: (1) there is no class action; and (2) we will be sharing evidence in discovery, which is how lawsuits work. https://t.co/KzDdVNmkNc

— Mac VerStandig (@mac_verstandig) April 19, 2020
Enter a Motion for Sanctions
The introduction to the document explains the gist of it:
"This case concerns Mr. Postle's representations he was honestly playing games of poker on his own when, in fact, he was cheating at such games with the help of one or more unidentified confederates. Unfortunately, it now appears his approach to this litigation is identical, as he purports to be a pro se litigant but is, in fact, having his court papers ghostwritten by one or more unidentified attorneys."
Evidently, this action violates the Federal Rules of Civil Procedure and governing case law, and the ghostwriter(s) violate the Local Rules of the court.
The plaintiffs allege that William Portanova is at least one attorney possibly aiding Postle. This is because Portanova signed the certificate of service on Postle's initial motion to dismiss filing, and Portanova emailed copies to counsel for other parties the day before that filing. In addition, Postle's motion is strikingly similar to a dismissal filed by Portanova in an unrelated case.
VerStandig notes that he believes Postle does not have a law school education.
The reason that this is so important, according to VerStandig and the plaintiffs, is because "deprives all involved of the opportunity to meaningfully interact with counsel concerning the arguments being made," not to mention its violation of case law. Postle would not be able to meaningfully offer oral arguments or defend the merits of his filings in court.
While VerStandig suggests harsher penalties may be an option at a later date, he proposes a simple remedy to move this case along. He would like the judge to strike down the court papers filed by Postle thus far and require him to file his own documents – written by him alone – or officially hire a lawyer to represent him in the case.
Add in the Opposition to Postle's Motion
In addition to the interesting twist of the motion for sanctions, VerStandig also filed a lengthy opposition to Postle's motion to dismiss the plaintiffs' amended complaint. This document is harsh as well.
"Mr. Postle stole hundreds of thousands of dollars in the largest known cheating scandal in the history of broadcast poker. The evidence of his cheating is quite literally on tape, with hundreds of hours of footage showing him gawking at a phone screen concealed in his lap so as to learn the card holdings of his fellow players. The arrogance of his cheating is unparalleled, with him having done so at such an aggressive rate, and with such a devil-may-care inclination, as to create a trail of statistical evidence alone sufficient to reveal his tortious tendencies."
Ouch.
The document goes on to content that his arguments for dismissal show Postle's "now-debunked effort to con others into believing he is anything more than a middling poker player with dishonest inclinations."
Double ouch.
VerStandig finished the 38-page document with a call to strike Postle's motion as a remedy to the misconduct stated in the motion for sanctions, as well as for the reasons stated in this detailed filing.
Links to all documents are provided here.
As a courtesy to those monitoring the Postlegate litigation, we have set up a website with copies of select docket entries, and will endeavor to keep it reasonably updated as the matter progresses. https://t.co/JxWrbVpKTQ

— Mac VerStandig (@mac_verstandig) April 29, 2020
Disclaimer: This author is not a lawyer and has virtually zero qualifications to analyze legal documents. Nevertheless, she persists.
Related Articles