By
April 30th, 2018 | Last updated on April 16th, 2021
Indiana Poker Laws & Legal Gambling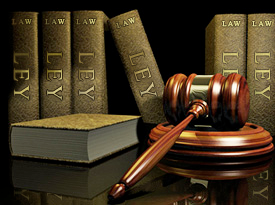 Indiana Poker Laws & Legal Gambling
Last Updated April 16, 2021
The Hoosier state has long been a poker hotspot thanks to the multiple casinos scattered within Indiana's borders.  Online poker has also proven to be quite the draw for Hoosiers, with native sons and daughters posting big wins and building big names at major online poker sites.
If you're hoping to take your place among them, this guide to playing online poker from Indiana is the perfect starting point, covering Indiana law regarding online poker, prospects for regulation and a general analysis of the state's approach to gambling.
Indiana Poker & Gambling Laws Summarized

Type/Code
Summary
State Code Section(s)
4.31-36; 35.45.4.5
Definitions
Gambling: Risking money or other property for gain, contingent in whole or in part upon lot, chance, or the operation of a gambling device.

Gambling device: A mechanism by the operation of which a right to money or other property may be credited, in return for consideration, as the result of the operation of an element of chance.

Games of chance not to be considered a bona fide contest of skill: A card game or an electronic version of a card game.

Professional gambler: A person who knowingly or intentionally conducts any banking or percentage games played with cards, dice, or counters, or accepts any fixed share of the stakes therein or accepts, or offers to accept, for profit, money, or other property risked in gambling.

Online Poker/Gambling
Indiana statutes pertaining to gambling make it clear that internet card games are included in the illegal games section. The Indiana Gambling Control Division of the state government also addresses card games not classified as games of chance and concludes, "Thus, games like poker and euchre are considered gambling if played for money." There have been no efforts to change the law or legalize online poker or casino games.
Live Poker
Poker is allowed in all of the state's casinos, whether run by Native American tribes or on riverboats.
Casinos
There are numerous casinos, some on Native American reservations and others in the form of riverboats.
Sports Betting
There are bills pending in both houses of the Indiana legislature awaiting votes to legalize sports betting.
DFS
Daily fantasy sports became legal via the Indiana legislature in 2016.
Other Forms of Gambling
Pari-mutuel wagering on horse races, state lottery, gambling games at racetracks, charitable gambling.
Is Online Poker Legal in Indiana?
Playing online poker at a legally regulated site is important – it provides you with protection and some recourse if a problem occurs.  That's why we only suggest sites for Indiana poker players that are fully regulated and legal.
Where to Play for Real Money
Creating an account and playing for real money is a snap for players in Indiana.  All of the major real-money sites take players from the State, meaning you'll have your pick among the top choices available.  That's well over two dozen rooms, so you might want to use our list of legal Indiana poker sites to narrow your search.
Best Sites for Players From Indiana

| | | | |
| --- | --- | --- | --- |
| Bovada | $500 Bonus | 3-4 Day Payouts | Accepts Visa, Bitcoin, Wires |
| Ignition | $2000 Bonus | 3-4 Day Payouts | Accepts Visa, Bitcoin, Wires |
| | | | |
Whenever gambling comes into contact with the law, you're likely going to run into areas of ambiguity that demand interpretation.  Providing you with a definitive answer to the question of whether or not it is absolutely legal or illegal to play poker online is beyond the scope of this guide – in fact, it is a job reserved exclusively for legal professionals.
What we can do, however, is extract the parts of Indiana law that are potentially relevant to online poker.  Here are aspects of the law that all poker players should be familiar with; also, we encourage you to review the complete text of Indiana poker law .
The definition of gambling under Indiana law is so broad as to likely include poker.  As defined in Section 35-45-5-1, gambling involves any bet made on anything involving an element of chance.  It also includes the use of any "gambling device," further widening the scope of the definition.
Indiana law does directly handle the issue of online gambling, but only from an operator perspective.  Section 35-45-5-3 makes it a crime (a felony) to operate almost any type of online casino, poker room or sports book and also criminalizes the processing of payments related to such activity.  Players do not appear to face additional legal risk from this section.
"Unlawful gambling" (Section 35-45-5-2) is a class B misdemeanor in Indiana.   The crime is defined as when someone "knowingly or intentionally engages in gambling" that isn't explicitly regulated by the state.
Much stiffer penalties are in store for individuals who are involved in the operation of an illegal gambling business.  The crime of "professional gambling" doesn't refer to gambling for a living; rather, it refers to people in the business of operating illegal gambling.  Doing so is a class D felony in the state of Indiana.
Is Indiana Going to Legalize Online Poker?
Indiana takes internally contradicting views toward gambling.  On one hand, the state is home to one of the largest regulated gambling industries in the world.  On the other hand, the social attitudes of Indiana are generally conservative, suggesting that an IN online poker bill would face stiff opposition at most levels of the state.
The biggest hurdle that faces legal online poker in Indiana, however, is the lack of a bill for supporters to coalesce behind.  Without that bill, poker players from Indiana will be forced to use sites regulated and licensed by international jurisdictions, which simply isn't as effective as local regulation by the state.
Indiana Gambling Facts
Much of Indiana's gambling history has been written over the last few decades.  Almost all of the current regulated gambling options that are available in the state are less than 25 years old.
Of course, unregulated gambling has long been a part of the state, especially in the western areas bordering Chicago.  Interestingly enough, the modern surge of regulated gambling in Indiana is actually a story the state has seen before, as much of Indiana was filled with gambling either tolerated or directly endorsed by the government in the early 1900s.
Indiana's Regulated Gambling Choices
In today's Indiana, gamblers can choose between every major regulated gambling choice except for tribal gambling.  There's lottery, pari-mutuel, commercial casinos and charitable gambling.  Poker is available at Indiana casinos.
Indiana's Regulated Online Gambling Choices
As of now, Indiana does not regulate any online gambling options.  While it seems likely that Indiana will embrace online gambling at some point and provide state-regulated poker rooms and casinos online, that scenario remains a pure hypothetical for now.
All Poker and Gambling Laws by State
Indiana in the News
Indiana Gambling Research Aides
Gaming Law Masters Indiana Guide .  For those seeking a more in-depth analysis of Indiana law regarding gambling, this white paper from the Gaming Law Masters provides a breakdown of the statute and further reading like case law, AG opinions and more.
Indiana Gaming Commission .  Responsible for handling regulated casino gambling in the state, you'll also find regulation information regarding charitable gambling in Indiana.  If you have a question about how the state approaches gambling, the IGC site is a good place to start your search for answers.
Indiana Council on Problem Gambling.  A hub for responsible gambling information provided by a non-profit alliance.  Excellent resources for individual players and those interested in the critical topic of controlling problem gambling.
Poker History and Indiana
The state has been a hotbed for online poker talent thanks largely to its roster of colleges and universities, but Indiana's primary role in the development of poker has come over the last decade or so, with the state serving as host to some of the largest regional tournament events in the nation.  Spread across several casinos, Indiana sees annual stops from the World Series of Poker, the WPT and the Heartland Poker Tour.
Sources & Citations For This Article on Indiana Online Poker