By
April 30th, 2018 | Last updated on April 16th, 2021
Legal Gambling & Poker Laws in Missouri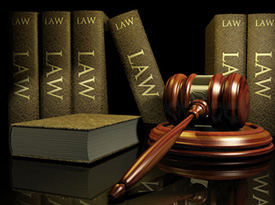 Legal Gambling & Poker Laws in Missouri
Last Updated April 16, 2021
At any time of day, on any day of the year, it's a good bet that poker is being played in Missouri.  You could be looking at a high-stakes game at one of the state's casinos, or perhaps a more casual affair conducted among friends.
Most of the hands of poker played in Missouri, however, probably take place online – an area that we're going to cover extensively in our Guide to Missouri and Online Poker.
One of the most common questions we receive is: "Can I play poker online if I live in Missouri?".  The answer is yes. Missouri does not have any laws that state it is illegal to play online poker. There are still a number of poker sites that accept players from Missouri.
Missouri Gambling & Poker Laws Summarized

Type/Code
Summary
State Code Section(s)
XXI.313; XXXVIII. 572
Definitions
Gambling: A person stakes or risks something of value upon the outcome of a contest of chance or a future contingent event not under his or her control or influence, upon an agreement or understanding that he or she will receive something of value in the event of a certain outcome.

Gambling device: Any device, machine, paraphernalia or equipment that is used or usable in the playing phases of any gambling activity, whether that activity consists of gambling between persons or gambling by a person with a machine.

Professional player: A player who engages in gambling for a livelihood or who has derived at least twenty percent of his or her income in any one year within the past five years from acting solely as a player.

Contest of chance: Any contest, game, gaming scheme or gaming device in which the outcome depends in a material degree upon an element of chance, notwithstanding that the skill of the contestants may also be a factor therein.

Online Poker/Gambling
There have been no efforts to legalize online poker or casino games in Missouri, and it is an unlikely proposition in the coming years.
Live Poker
All of the Missouri casinos have poker rooms offering cash games, and some offer tournaments as well.
Casinos
Casinos on riverboats – or within a certain proximity of bodies of water – are legal, and there are more than a dozen of them operating in Missouri as fully functional facilities.
Sports Betting
Lawmakers in both houses of the state legislature are considering versions of the Comprehensive Missouri Sports Betting and Sports Protection Act to legalize sports betting in 2018.
DFS
Missouri passed the Fantasy Sports Consumer Protection Act in 2016 to legalize fantasy sports contests.
Other Forms of Gambling
Lottery, bingo, charitable gaming, horse racing and pari-mutuel wagering.
Is Online Poker Legal in Missouri?
Can I play poker legally in Missouri?  Is it legal to participate in real-money games of poker over the Internet?  These are common questions we get from readers, and our answer is always the same: While we can provide you with some basic facts about the law, questions about the legality of something not specifically addressed by law – like online poker – can only be answered by a lawyer.
We know that state law can be a complex and convoluted thing, so we've assembled some of the critical parts into an easy-to-read list that should give you the broad strokes of gambling law in Missouri.
What counts as gambling in Missouri?  An activity has to be unlicensed by the state and must require a person to stake or risk
"something of value upon the outcome of a contest of chance or a future contingent event not under his control or influence" (Section 572.010(4).
Participating in such activity is a misdemeanor in Missouri.
The one exception: Social gambling (no house, in private, occurring among people with a genuine social relationship) is permitted and not required to be licensed (Section 572.010(8)).
Missouri has one quirk of law that should be of special interest to poker players.  If you are a "professional player" – defined as someone who has earned a minimum of 20% of their yearly income in any of the last 5 years (Section 572.010(9)), you face a much stiffer charge for illegal gambling – it's a class D felony.
Profiting from the operation of illegal gambling activity – a concept defined quite broadly by Missouri – can range from a misdemeanor to a felony depending on the size of the operation and whether or not it involves bookmaking or a lottery (Section 572.030-040).
"Possession of a gambling device" (Section 572.070) is defined in a similarly broad fashion and could easily include the cards and chips used in a card game, and perhaps even the software and computer involved in an online game of poker.
The above represents only our summary of what we consider to be the key points of Missouri law as it pertains to online poker.  For the complete text of the Missouri statutes, visit the webpage for the Missouri Secretary of State .
Will Missouri Regulate Online Poker?
We doubt that Missouri will lead the way when it comes to online poker regulation, but a few factors give us confidence that the state would follow along if a broader, national trend of regulation took place.  The first factor is the presence of several major casino corporations in the state, a force that will be keen to push online poker regulation for competitive reasons.  The second is the state's general willingness to embark on gambling expansion.  The third is the condition of the state budget (poor) and the need to rectify that situation (pressing).  Put it all together and you get a reasonable case that Missouri won't buck a nationwide push to bring regulated online poker to American players.
Missouri: Poker, Gaming and Gambling
Missouri's relationship with gambling mirrors that of its more conservative neighbors.  While the state certainly had its fair share of unregulated gambling during the 1800s and early 1900s, it took quite some time for Missouri to embrace those elements and craft them into a regulated gambling industry.  For example, Missouri was relatively late to introduce a lottery, selling their first tickets in 1986 – over 20 years after New Hampshire kicked off the legal lotto revival in the US.
Overview of Regulated Gambling Options in Missouri
The state lottery remains in operation today, and is one of a diverse menu of regulated gambling activities in Missouri.  The riverboat casino is the dominant form, with a double-digit tally of the gaming vessels spread across the state's waterways.  Tribes are also a presence in Missouri's gambling industry, which suffers only from a lack of racetracks and pari-mutuel wagering.
Overview of Missouri-Regulated Online Gambling
As of the writing of this article, the state of Missouri does not directly regulate any form of online gambling, including online poker.  The state's fondness for gambling indicates that regulated online poker could come to the state at some point, but we don't see a clear path to state-backed online gambling in the status quo.
All Poker and Gambling Laws by State
Missouri in the News
February 25th, 2017

Legislative efforts are underway in Illinois and Missouri to expand gambling. Both initiatives seek to expand the number of places which can host slot machines with new "video gambling" laws. The issues being debated are different in each of the neighboring states, but both issues call for more gambling at

Read Full

February 6th, 2017

Russian casino cheats engineered a software program which made American slot machines go haywire in June 2014, according to a report released this week by Wired. The software caused several slot machines in the Lumiere Casino in St. Louis to produce a "negative hold" over two days in early June

Read Full

April 11th, 2016

Jeremy Klausner, the lead attorney for Borgata, filed a critical response to a previous legal filing by playing-card manufacturer Gemaco, which is involved in the Borgata-Phil Ivey lawsuit. Previously, the Kansas City-based Gemaco filed a motion for a summary judgment in the case. The litigation stems from a lawsuit Borgata

Read Full
Missouri Poker & Gambling Research Sources
AGA Missouri Overview .  Resource from the American Gaming Association that provides a snapshot of the gambling industry in the state of Missouri.  Access quick facts about the revenue, regulation and scope of regulated gambling within Missouri's borders.
Missouri Gaming Commission.  Self-exclusion, financial statements, licensee information and a host of other facts, forms and resources at the home page for the agency primarily responsible for gambling regulation.
Missouri Gaming Association.  Trade group representing the majority of licensed operators in Missouri.  Litany of articles, papers and other information related to Missouri's regulated gambling industry.
Missouri's Place in Poker History
Certainly not thought of as a poker epicenter, Missouri surprises many when they learn of the state's varied connections to some of poker's biggest stories.  Two World Series of Poker champions have ties to Missouri; Greg Raymer attended college there, and 2006 winner Jamie Gold was born in the state.
Gold isn't the only poker notable to come out of Missouri.  One of the original stars of poker, Mike Caro, is a native of Joplin.  Noted for his books and videos, Caro is also credited with crafting the first AI-based poker opponent, which he debuted at the 1984 WSOP.
Sources & Citations For This Article on Missouri Online Poker