Poker Laws in Ohio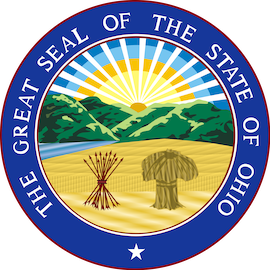 Poker Laws in Ohio
Last Updated December 17, 2018
Ohioans now have some of the richest variety of land-based poker options in the US, but thousands and thousands of poker players from Ohio are still choosing to play their poker online.  It's fast, it's easy and it beats a drive through traffic and a multi-hour wait list at the casino poker room.  Despite the popularity of the game, a number of potential online poker players in Ohio still have questions about playing poker for real money online, and it's our goal with this Guide to Ohio Online Poker to answer those questions – and provide a richer picture of poker in Ohio along the way.
The Basics of Online Poker and Ohio
You like the action of poker, but you hate the drudgery of getting to the casino.  Now you're ready to try online poker, but searching for Ohio-friendly poker sites just returns a bunch of noise and third-rate websites – until you find our guide. It's updated.  It's objective.  It's built on the observations of several actual online poker players, players who want the same things out of an online poker room that you do.  Based on those observations and that experience, we've built this list of the top Ohio online poker sites for real money.
Can Players From Ohio Play Poker?
If you're residing in Ohio and hoping to play real-money online poker, you're in luck.  There are few sites that don't accept players from Ohio, and several that do.  Whether you start with a site from our list of the top Ohio online poker rooms above or choose one of the other options for Ohioans, you'll be looking at a simple process that will have you battling it out with other players from around the world in under an hour.
Ohio Gambling & Poker Laws Summarized

| Type/Code | Summary |
| --- | --- |
| State Code Section(s) | 2915; 3763; 3769-3670; 3772; 3774 |
| Definition of Game of Chance | Poker, craps, roulette, or other game in which a player gives anything of value in the hope of gain, the outcome of which is determined largely by chance, but does not include bingo. |
| Definition of Gambling Device | A book, totalizer, or other equipment for recording bets; a ticket, token, or other device representing a chance, share, or interest in a scheme of chance or evidencing a bet; a deck of cards, dice, gaming table, roulette wheel, slot machine, or other apparatus designed for use in connection with a game of chance; any equipment, device, apparatus, or paraphernalia specially designed for gambling purposes. |
| Definition of Gambling Prohibited | Establish, promote, or operate or knowingly engage in conduct that facilitates any game of chance conducted for profit or any scheme of chance; knowingly procure, transmit, exchange, or engage in conduct that facilitates the procurement, transmission, or exchange of information for use in establishing odds or determining winners in connection with bookmaking or with any game of chance conducted for profit or any scheme of chance; engage in betting or in playing any scheme or game of chance as a substantial source of income or livelihood. |
| | |
| Online Poker/Gambling | There have been no solid efforts to legalize and regulate online poker or other types of internet gaming. |
| Live Poker | Poker rooms are available in the large casinos throughout Ohio, each with cash games and tournaments. |
| Casinos | The Casino Control Act of 2009 legalized casinos in four major cities, and the first one opened in 2012. The law also allowed racetracks to upgrade to racinos by installing video gambling machines in order to compete with the new casinos, though they do not offer table games like poker. |
| Sports Betting | There is a bill pending in Ohio that could be constructed to legalize sports betting, but legislators have chosen not to address it yet. |
| DFS | Ohio lawmakers legalized daily fantasy sports in late 2017. |
| Other Forms of Gambling | Horse racing and on-track pari-mutuel betting, bingo and games of chance for charitable organizations, lottery, social gambling. |
All Poker and Gambling Laws by State
Ohio in the News
May 26th, 2017

The Golden State Warriors are strong favorites to win their NBA Finals rematch with the Cleveland Cavaliers. The Westgate Las Vegas SuperBook has the Warriors a -260 favorite, while the Cavs are a +220 underdog. This is the third straight year the two teams have played in the NBA Finals.

Read Full

March 25th, 2017

Investigators say a Cincinnati man's murder of a 64-year old man was due to mounting gambling debts. By the time Donald Dawson-Durgan murdered his former benefactor, he was $46,000 in debt. A jury in Judge Tom Heekin's Hamilton County Common Pleas Court is deliberating over the evidence. Deliberations begin anew

Read Full
Is Playing Online Poker Legal in Ohio?
We're not lawyers, nor are we qualified to offer legal advice.  Our solitary goal with this section is to communicate the absolute basics of Ohio gambling law and to encourage you to then review the Ohio statutes yourself (online version can be found below).
After doing so, you'll realize what many others have already learned: Ohio gambling law is complicated and involves a good deal of information beyond the statutes to fully comprehend.  That's why we always encourage players with questions about the legality of online poker to consult with a lawyer for authoritative answers.
Let's walk through some of the basic points of Ohio gambling law:
Unlike most states, Ohio does not offer a formal definition of gambling.  Instead, we can arrive at their working definition by looking at the misdemeanor charge of gambling (Section 2915.02), which covers bookmaking, promoting games of chance, exchanging information that facilitates bookmaking or games of chance and engaging in "any scheme or game of chance as a substantial source of income or livelihood" (Section 2915.02(4)).
That last part is important.  Ohio law is specifically constructed to dole out heavier punishments to those who gamble for a living.  Note that taking part in an illegal poker game would not necessarily be illegal in and of itself; players must draw a "substantial source of income" from the activity to trigger the charge detailed above.
Players who don't meet that standard could still face some criminal exposure under Ohio law, but it's a bit of a longshot.  For example, Section 2915.04 makes it a crime (misdemeanor) to play games of chance in public places like resorts and halls.
On to "games of chance," which are defined very specifically under Ohio law:
"Poker, craps, roulette, or other game in which a player gives anything of value in the hope of gain, the outcome of which is determined largely by chance, but does not include bingo" (Section 2915.01(D)).
Does Ohio Plan to Regulate Online Poker?
Gambling expansion is on a roll in Ohio, and it's not hard to imagine a scenario where that momentum is transferred to a push for regulated online poker.  The state's nascent casino industry is popular and flourishing, but has yet to get behind any specific movement or legislative proposal related to online poker.  Until there's a change in that status, Ohio will remain only a potential candidate for regulated online poker, or Internet gambling of any form for that matter.
Ohio Gambling Overview
List of Regulated Gambling Options in Ohio
The sole major form of regulated gambling not on the menu in Ohio is tribal gambling.  Otherwise, you can run the gamut in the state – play the lottery, get in a few pari-mutuel bets on races, engage in any of the multiple forms of charitable gambling that get the official state nod or spend a night at Ohio's brand-spanking new commercial casinos.
List of Regulated Online Gambling Options in Ohio
While Ohio has a bountiful assortment of regulated land-based gambling, the state offers exactly zero regulated online gambling options.  This doesn't necessarily disqualify all forms of online betting from existing legally in Ohio – it just means there's no such thing as an online poker room or casino licensed or regulated by the state.
Researching Ohio Gambling: Further Resources
Ohio Casino Control Commission .  The OCCC is tasked with regulating casino gambling in the state of Ohio, and their website provides a useful centralized hub for a variety of facts, figures and legal resources concerning Ohio's casinos.
Cleveland.com Casino Coverage.  Get the local perspective on Ohio's rapidly growing gambling industry in this special section from Cleveland.com.
Ohio Casino Initiative.  Full background and context on the 2009 ballot measure that brought commercial casinos to the Buckeye State.
Ohio's Role in Poker History
There have been any number of prominent poker players who hail from Ohio, but two names provide a nice snapshot of the wide spectrum of gamblers the state has produced.
On one side sits Erica Schoenberg, a modern poker star known both for her success at the tables and her relationships with some of the game's biggest names.  On the other sits a man many consider to be the greatest poker player who ever lived: Chip Reese, who passed away in 2007 but lives on in the community thanks to the WSOP championship that bears his name.
Sources & Citations For This Article on Ohio Online Poker