By
April 30th, 2018 | Last updated on January 6th, 2021
Connecticut Poker Laws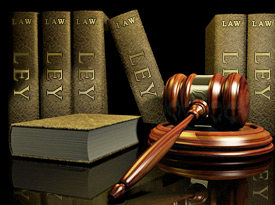 Connecticut Poker Laws
Last Updated January 6, 2021
Understanding Connecticut law regarding poker specifically (and gambling in general) isn't an impossible task.  Any poker player who wants to educate themselves about the law in Connecticut as it applies to online poker needs to do little besides set aside a bit of time and focus.  To get you started on the right track for researching the legal status of poker in the state of Connecticut, here's our pocket guide to Connecticut gambling law, history, regulation and recent developments as well as which poker sites accept players from CT.
Connecticut has long been a hub for poker on the east coast, attracting poker players from both the region and the world with high-stakes cash games and a bounty of prestigious tournaments.  With that pedigree, it's little surprise that online poker is also quite popular in the state.  Thousands of people from Connecticut play poker online at a variety of sites.  Here's some basic information you'll need if you're thinking about joining them. We also review the various laws, updates with respect to HB and provide our analysis of Connecticut's gambling laws.
Is Gambling Legal in Connecticut?

| Type/Code | Summary |
| --- | --- |
| State Code Section(s) | 53.278; 52.553-554; 12.557 |
| Definition of Gambling | Gambling: Risking any money, credit, deposit or other thing of value for gain contingent in whole or in part upon lot, chance or the operation of a gambling device, including the playing of a casino gambling game such as blackjack, poker, craps, roulette or a slot machine. |
| Definition of Professional Gambling | Professional gambling: Accepting or offering to accept, for profit, money, credits, deposits or other things of value risked in gambling, or any claim thereon or interest therein. |
| Online Poker/Gambling | Both tribes with casino compacts – Mohegan and Mashantucket Pequot – have long been lobbying for online poker and casino games, most recently in testimony to lawmakers in 2018. Both offer free-play internet gaming to their casino patrons. Currently, the Connecticut Department of Consumer Protection specifies that internet gambling is illegal. |
| Live Poker | Live poker is legal and available at the Indian casinos in the state. |
| Casinos | The Mohegan and Mashantucket Pequot tribes operate full-fledged casinos on their reservation lands per the federal IGRA law. |
| Sports Betting | Several years of bills have led to legislation that is likely to pass in some form. |
| DFS | Paid-entry fantasy sports contests were legalized as a part of the 2017 budget and subsequently signed into law with the permission of the state's tribes. |
| Other Forms of Gambling | Bingo, charitable gambling, jai alai, horse racing and off-track betting, pari-mutuel betting, social gambling. |
Latest Updates from Connecticut's Online Poker Efforts

For several years, the Mashantucket Pequot Tribe (operating Foxwoods) and Mohegan Tribe (operating Mohegan Sun) have advocated for online gaming, specifically online poker. In the absence of legislation regarding real-money sites, both casino operators have launched free-play gaming sites to link customers to their land-based properties. But their support for broad legislation has been made known to legislators for a number of years.
In 2018, Foxwoods signed an interactive gaming technology partnership with Pariplay to offer real-money gaming when players are on the casino property. Customers will be able to download the games, connect to some of the games offered in the casino, and play from their rooms, restaurants, pool, or anywhere on the property. While the offerings are not live yet, this indicates that Foxwoods is more than ready for online gaming legalization.
2018 Public Hearings on Connecticut Gambling Laws
In March 2018, the Public Safety and Security Committee held a public hearing to discuss gambling expansion. The most powerful testimony came from Foxwoods' Executive Director of Online Gaming, who gave extensive testimony in support of online poker, casino games, and sports betting. Subsequently, Mohegan Sun's representative did the same. This support is powerful in the eyes of the legislators.
After the hearings and statements from the Mohegan and Mashantucket Pequot tribes indicating enthusiastic support for online poker, casino games, and sports betting, it seemed likely that Connecticut lawmakers would put together an omnibus bill. However, as discussions between lawmakers played out, it seemed that many of them were too unfamiliar with the intricacies of online gambling and wanted to study the issue more intently.
When the regular legislative session ended on May 9, so did the chances for online poker and casino games to be considered. A bill was never proposed on either side of the state legislature, which means there has been no framework established that could allow a bill to be introduced during a special session later in the year.
CT Online Gambling Shut Down in 2018
Why not online poker? Both the House Majority Leader and Deputy House Minority Leader expressed concerns about how online gaming would operate and how it would protect its customers. They also indicated they wanted full public hearings on the topic. Without a deadline or any specific urgency to act, they want to give it more time.
Connecticut was off the table in 2018 due to an insufficient amount of information in lawmakers' hands. While casino operators were in favor of regulated online poker and casino games, not enough members of the legislature were ready to support it.
Bills and Proposals
In 2019, a bipartisan group of legislators in both houses introduced SB.17 to legalize online poker and casino games, keno, and sports wagering. A February hearing demonstrated that lawmakers supported the revenue but worried about how it would coincide with the deal for an additional state casino. The Senate Public Safety and Security Committee passed SB.17 and traveled to the Senate floor, but nothing else happened.
The main point of contention and worry about any gambling expansion came from MGM Resorts. Governor Ned Lamont knew that MGM Resorts had wanted to build a casino in East Windsor in Connecticut but was rejected, while the Mohegan and Mashantucket tribes did win the contract to build the casino together. Lamont was worried about a massive lawsuit and didn't want to touch anything related to gambling at that point.
Lamont's concerns were well-founded, as MGM did file a lawsuit. Instead of suing Connecticut, however, MGM Resorts went straight to a federal court and sued the United States Department of the Interior. MGM also made it clear that the company opposed any online gambling and/or sports betting that would be conducted solely by the Mashantucket and Mohegan tribes.
Enter 2020. Connecticut State Senator Catherine Osten introduced yet another bill, this one to legalize online poker and casino games, online keno and lottery ticket sales, and sports wagering. SB.21 would authorize the two tribes to conduct most of the games, with the Connecticut Lottery Corporation handling the lottery tickets and keno online. The bill immediately headed for the Joint Committee on Public Safety and Security for consideration. Poker didn't make it through that year, but we'll see if it makes more progress in 2021.
Online Poker in Connecticut
It's important to understand that not every state in the US treats gambling in the same way.  As a result, online poker rooms often have policies that prohibit players from a certain state or set of states.  Thankfully for online poker players from Connecticut, the state rarely appears on such lists, meaning that it's easy for you to play poker for real money online if you're living in Connecticut.  Any one of our top picks for Connecticut players will work, as will the dozens of other poker sites that accept Connecticut players.
Is Playing Online Poker Legal in Connecticut?
The ultimate answer to this question is one that can only come from a qualified legal source.  We're not attempting to offer a definitive answer; instead, our goal is to inform you about some basic facts regarding Connecticut law, provide additional resources for reading and hopefully get you closer to an answer along the way.  The official version of Connecticut statutes can be reviewed here .
When you read Connecticut law, a few aspects seem salient to Connecticut online poker:
Connecticut defines gambling in a way that specifically includes the game of poker, a somewhat rare thing in state law.  According to state law, gambling means
"risking any money, credit, deposit or other thing of value for gain contingent in whole or in part upon lot, chance or the operation of a gambling device, including the playing of a casino gambling game such as blackjack, poker, craps, roulette or a slot machine" (Section 53-278a(2)). 
Unlike other state laws that leave some ambiguity (and therefore potential legal wiggle room) when it comes to poker, Connecticut law is abundantly clear on the matter.
Engaging in behavior that qualifies as gambling under Connecticut law is a crime.  Specifically, it's a violation of Section 52-278b, which makes is a class B misdemeanor to engage in gambling, encourage others to gamble or even to simply be present while others are gambling.
Connecticut, like several states, has an older law aimed at curtailing phone-based sports betting that could be read as applicable to online activity.  Section 52-278d makes it a class A misdemeanor if you send or receive "gambling information" by "telephone, telegraph, radio, semaphore or other means.'
Additional penalties exist for those who organize, promote or operate gambling as a business, referred to as "professional gambling" in Connecticut law.  While the term seems odd to some, it does not refer to someone who makes a living by gambling as a player.  Rather, per Connecticut law, it only applies to those profiting from the business of gambling.
Will Connecticut Regulate Online Poker?
It seems more likely than ever that Connecticut will legalize and regulate online poker in the coming years. With its neighbors – Delaware, New Jersey, and Pennsylvania – operating online poker and casino games, it makes sense that Connecticut is now considering offering the same options in order to stay competitive. There are also interstate compacts to share online poker player pools and internet slot jackpots, which is even more appealing for lawmakers in Connecticut. And with the powerful tribes of the state supportive of online gaming, chances are even better that it will happen.
All Poker and Gambling Laws by State
Connecticut in the News
Connecticut Gambling Facts
Connecticut's emergence as a gambling haven is relatively recent, but the state's history with gambling goes back hundreds of years.  Lotteries were a popular format for entertainment and raising funds for public projects during the state's early days.  In the 1900s, Connecticut embarked on a slow but steady gambling expansion focused primarily around charitable gambling for the first half of the century.  As the rest of the US loosened gambling restrictions, Connecticut followed suit.  The lottery officially returned to Connecticut in 1972, with pari-mutuel wagering coming in 1976 and tribal casinos opening their doors to state residents and visitors in the 1990s.
Regulated Gambling in Connecticut: The Basics
The only major regulated gambling option missing from Connecticut: Commercial casinos, a gap more than filled by the massive tribal resort casinos that dot the state's geography.  As mentioned above, the state lottery and pari-mutuel wagering are also available in Connecticut, although the state does not have any functioning race tracks as of the time of this guide.  Charitable gambling is available in multiple formats, including bingo, raffles and sealed tickets.  It was legal, once upon a time, to hold "Vegas Nights" at a charitable event, but that ability was ended by state action in 2003.
What Type of Gaming Is Regulated by the State?
Daily fantasy sports (DFS) was legalized in 2017 and was implemented in 2018 per agreements with Native American tribes. For several years, lawmakers have considered a variety of additional gambling options for players in Connecticut, including sports betting, online lottery ticket sales, internet keno, online casino games, and online poker.
Proposals over the years have developed and now seem to rely on the potential for the Connecticut Lottery to regulate all online gambling but only administer lottery ticket sales and keno. The tribes would operate online poker and casino games, as well as sports betting, as all of these would be affiliated with their land-based casino properties.
Most of these new forms of gaming are likely to be regulated by Connecticut in the next few years, as competition from neighboring states and the need for revenue and technological advancement will push lawmakers to update their gaming laws.
Famous Poker Players from Connecticut
The poker rooms at Foxwoods and Mohegan Sun casinos have offered places for many poker players to hone their skills and become professional players. Their proximity to larger tournaments in places like Atlantic City also helped make their careers possible. Quite a few of them also spent years playing online poker.
Some of Connecticut's top money-earning players no longer play much poker, like Paul Darden and Michael Demichele. All of the following names, however, are a part of Connecticut's poker history. Their total live tournament earnings have been documented by the Hendon Mob Poker Database (as of Jan. 2021):
1. Mark Dube ($2.3 million)
2. Paul Darden ($2.2 million)
3. Stephen Song ($2 million)
4. Ryan Eriquezzo ($1.9 million)
5. Andrew Badecker ($1.9 million)
6. David Stefanski ($1.8 million)
7. Matthew Graham ($1.8 million)
8. Michael Demichele ($1.7 million)
9. Johanssy Joseph ($1.5 million)
10. Justin Pechie ($1.4 million)
Sources and Citations for this Article