By
May 3rd, 2018 | Last updated on April 16th, 2021
West Virginia Online Poker Laws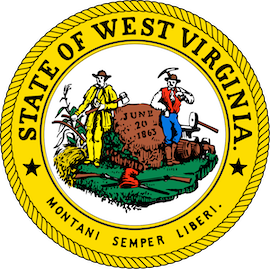 West Virginia Online Poker Laws
Last Updated April 16, 2021
West Virginia is bordered by five different states, and it's safe to say that online poker is popular in all of them. Gambling has exploded in the Northeast region of the United States over the last decade, and online poker has definitely tagged along for the ride. Even as talk continues of regulated poker backed by major U.S. casinos, poker players in West Virginia and beyond are turning to international sites that can provide them with real-money poker games right now. Those rooms, how to access them and the overall relationship between the state and gambling make up the majority of our Guide to West Virginia Online Poker.
Online Poker in West Virginia
Whether you're a student at West Virginia University or a resident of historic Wheeling, you're probably looking for the same basic things from an online poker room: security, credibility and value. Those are the three aspects we gave the most weight when developing this list of the poker rooms – a list that we regularly update to keep pace with the ever-changing world of online poker:
Poker Sites Open to Players From Your State

| | | | |
| --- | --- | --- | --- |
| Bovada | $500 Bonus | 3-4 Day Payouts | Accepts Visa, Bitcoin, Wires |
| Ignition | $2000 Bonus | 3-4 Day Payouts | Accepts Visa, Bitcoin, Wires |
| Intertops | $600 Bonus | 5 Day Payouts | Accepts Visa, Wires |
| BetOnline | $2500 Bonus | 5-7 Day Payouts | Accepts Visa, Bitcoin, Litecoin, Wires |
| Sportsbetting | $2500 Bonus | 5-7 Day Payouts | Accepts Visa, Bitcoin, Litecoin, Wires |
We can't guarantee that every bluff you run online will be a successful one, but we can guarantee that getting online, creating an account and then depositing into that account will be a pretty smooth process at the list of WV poker sites featured above. The most popular deposit method for West Virginians: major credit cards, followed by money transfer services.
West Virginia Gambling & Poker Laws Summarized

| Type/Code | Summary |
| --- | --- |
| State Code Section(s) | 19.23-24; 29.22; 61.10.1-5; 61.10.8-14 |
| Definition of Illegal Gambling | Any person who shall keep or exhibit a gaming table, commonly called A.B.C. or E.O. table, or faro bank, or keno table, or any slot machine, multiple coin console machine, multiple coin console slot machine or device in the nature of a slot machine, or any other gaming table or device of like kind, under any denomination, or which has no name, whether the game, table, bank, machine or device be played with cards, dice or otherwise, or shall be a partner, or concerned in interest, in keeping or exhibiting such table, bank, machine or gaming device of any character, shall be guilty of a misdemeanor. If any person at any place, public or private, bet or wage money or other thing of value on any game of chance, or shall knowingly furnish any money or other thing of value to any other person to bet or wage on any such game, he shall be guilty of a misdemeanor. |
| Online Poker/Gambling | A lawmaker took up the issue of legalizing online poker and gambling in 2017, wanting to follow in Pennsylvania and New Jersey's footsteps, though he received little support and has yet to propose another bill. |
| Live Poker | There are poker rooms in many of the racinos in West Virginia that offer cash games and tournaments. |
| Casinos | Racetracks are allowed to offer video gaming terminals, similar to slot machines, and several of the state's gambling facilities also offer table games like poker. |
| Sports Betting | West Virginia legalized sports betting in March 2018. |
| DFS | Lawmakers considered a daily fantasy sports proposal in 2016, but they did not pass it. |
| Other Forms of Gambling | Horse and dog racing, pari-mutuel betting, lottery, bingo and charitable gambling, video lottery terminals. |
Is Playing Online Poker Legal in WV?
Yes. As of March 2019, West Virginia will offer legalized online poker and casino games via the West Virginia Lottery Interactive Wagering Act.
It all started several years ago when West Virginia Delegate Shawn Fluharty noticed the success of online gaming in New Jersey and knew that the same type of activity would help his own state, that the revenue would be beneficial, and it would keep the state competitive in the gambling industry.
After failed efforts in previous years, including in 2018, Fluharty tried again in early 2019 by introducing an online poker and casino games bill on January 9, but it didn't move. However, behind the scenes, he was working with fellow West Virginia Delegate Jason Barrett on a newer bill.
On February 8, Barrett introduced HB.2934 as the West Virginia Lottery Interactive Wagering Act, with Fluharty as a co-sponsor, of course. The bill moved rather quickly through committees, all the while being changed with amendments, and it appeared on the House floor in mid-February. Three days later, it passed by a vote of 72-22.
The bill had a deadline of March 9, as the legislature was set to adjourn for the session. When the Senate saw the bill, its members made several changes and passed it by 26-7. The House then reapproved the bill on March 9 by a vote of 78-18. The bill then went to the desk of Governor Jim Justice for his signature or veto. He chose not to act.
The bill became the law of West Virginia during the last week of March 2019. The effective date is June 9, 2019.
At that time, the West Virginia Lottery Commission will begin finalizing the regulatory details for the new interactive gaming industry for its state.
Five licenses for online gambling operations can be awarded, one for each of the five land-based gambling establishments in West Virginia. Operators will pay an initial licensing fee of $250,000, and they may then renew a license every five years at the cost of $100,000. They will also have to pay a 15% tax on gross gaming revenue.
The licenses will allow the operators to offer online poker, slots, and table games. And the five casinos/racinos that are eligible to partner with online gaming operators for this endeavor are:
The Casino Club at the Greenbrier
Hollywood Casino at Charles Town Races (operated by Penn National Gaming)
Mardi Gras Casino and Resort (owned by Delaware North)
Mountaineer Casino, Racetrack and Resort (owned by Eldorado Resorts)
Wheeling Island Hotel-Casino-Racetrack (owned by Delaware North)
Is Playing Poker Legal in West Virginia?
As of August 2019, the West Virginia Lottery Commission was working on its rules for internet gaming. Directory John Meyers said the commission's members want time to visit other states like New Jersey, Delaware, and Pennsylvania to learn everything about the industry. After making official regulations, there will be license applications. Those will be accepted and vetted, and ultimately be awarded. The hope is to be able to launch online poker and casino sites by 2022.
West Virginia Gambling Facts
Residents in and visitors to West Virginia have a multitude of choices when it comes to regulated gambling. The state offers a lottery that serves up old-style tickets and drawings, but there are also now video lottery terminals in land-based gambling establishments. These are resort casinos and racetracks that feature a variety of casino games, VLTs, and pari-mutuel betting.
Sports betting was legalized in West Virginia in August 2018, as it became the fifth state to do so following the May 2018 reversal of PASPA to allow states to legalize and regulate sports betting per their residents' wishes.
And in March 2019, West Virginia became the fifth state to officially legalize online poker and casino games with a specific bill to do so. The bill is slated became effective in June 2019, and as regulations are drafted, it is likely that online gaming sites will be able to launch in 2021.
West Virginia Gambling Resources
West Virginia Lottery. Official site for the state lottery of West Virginia. Learn more about the state's unique form of video lottery, get lottery data and information about where funds from the lottery go.
UNLV Center for Gaming Research. The abstract for West Virginia from the UNLV CGR provides an excellent snapshot of regulated gaming in the state. You'll find a brief history, aggregate data since 1995 and a synopsis of the major regulated gambling options in West Virginia.
West Virginia Department of Commerce – Gaming. An all-in-one guide to the regulated gambling attractions of the state from the West Virginia DoC.
Sources & Citations For This Article on West Virginia Online Poker