By
April 30th, 2018 | Last updated on July 8th, 2019
Illinois Gambling & Online Poker Laws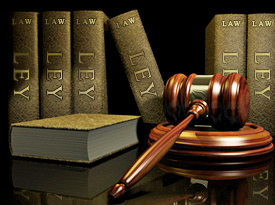 Illinois Gambling & Online Poker Laws
Last Updated July 8, 2019
Home to the "Windy City" and an eternal favorite of gamblers, Illinois is the base for a multitude of successful online and live tournament poker professionals.  Poker seems to be in the state's blood; President Obama often recalls his late-night games of poker played during his time at the Illinois Statehouse. In the live poker scene, locals have a wide variety of upcoming tournaments in poker clubs and riverboat casinos they can enter. Illinois has a more complicated relationship with real cash online poker.
In our guide to online poker in Illinois, we'll explain and analyze the current gambling laws in Illinois, while discussing the poker sites which accept players from the state. We'll discuss the odds that Illinois lawmakers regulate the Internet poker industry. This review of Illinois online poker laws will analyze whether existing gaming interests in the state support or oppose such laws.
Latest Updates Through 2019
Actions in the Illinois legislature in 2017 gave many legal online poker supporters hope that lawmakers were beginning to see the positives of legalizing and regulating online gaming. There was a bill that would've done just that for online poker and casino games, which passed the full Senate by a 42-10 vote in May, but the House bill never made it through committee as hearings were cancelled at the last minute.
However, online poker remained on the table going into 2018. State Representative Michael Zalewski's H.479 was still being pushed, and he was confident that the right mix of gambling expansion projects would be appealing to a majority of lawmakers.
The tide began to turn not long after the United States Supreme Court overturned PASPA, which allowed New Jersey and all other states to address sports betting as they chose. Supporters of online gambling revised SB.7 to add daily fantasy sports and sports betting to the bill, but it happened late in the session and too close to its closing date of May 31.
Senate Bill 7 became a bipartisan bill, with several Republican and Democratic sponsors: Senators Terry Link, Dave Syverson, Mattie Hunter, and Donne Trotter; and Representatives Robert Rita, Rita Mayfield, Chad Hays, and Litesa Wallace. The proposal included articles for the "Fantasy Sports Act," "Internet Gaming Act," and "Sports Wagering Act." Importantly, though, the bill lacked details about tax rates, licensing, and the regulatory framework.
One of those sponsors, Rita, then took an opportunity in the summer of 2018 to announce two hearings to discuss gambling expansion for Illinois. The first was held on August 22 in Chicago, and it was more than four hours of debate featuring members of joint committees. The main topics were new land-based casinos and expanded numbers of video gaming terminals.
The second hearing in early October was held in Springfield and focused heavily on sports betting. Horse racing takes precedence in Illinois and it became clear that there were many issues to be worked out before a solid bill could be drafted and presented to legalize sports betting, but it will be a priority for many lawmakers in 2019. This may mean that SB.0007 could be discarded and rewritten, and it is unclear whether online poker and casino games will be included in a new online gambling bill to be considered in early 2019.
However, Rita and other lawmakers have indicated their desire to see broad gambling expansion in the state, and they understand that online gambling is one way to help land-based casinos and increase gambling revenue. Illinois remains one of the most likely states to legalize online poker in 2019.
Is Gambling / Poker Legal in Illinois?

Type/Code
Summary
State Code Section(s)
230.ICLS.5-40; 720.ICLS.5.28
Definition of Gambling & Player
Person Commits Gambling:

Knowingly plays a game of chance or skill for 

money or other thing of value; or knowingly establishes, maintains, or operates an internet site that permits a person to play a game of chance or skill for money or other thing of value by means of the Internet or to make a wager upon the result of any game, contest, political nomination, appointment, or election by means of the Internet.

Online Poker/Gambling

Multiple attempts to legalize online poker and internet gaming have happened in the last decade, but the most recent pieces of legislation came close to passage. The 2017 bill for online poker was paired with casino expansion and passed the Senate but not the House. There is talk of an omnibus bill that will include online gambling with other forms of gambling expansion in 2018 or 2019.

Live Poker
Live poker 

is permitted in all of the casinos in Illinois, and the poker rooms offer cash games and tournaments.

Casinos
The 

Riverboat Gambling Act permitted 10 fully-functional casinos to be established on riverboats, though the strict rules have been eased somewhat. There have been proposals to establish more casinos in Illinois, most recently via bills in 2017 and 2018. Lawmakers have come surprisingly close to expanding the number of casinos in the state.

Sports Betting
A

bill to legalize sports betting in Illinois casinos was introduced in 2018 and is still pending.

.
DFS
A 

2017 proposal for daily fantasy sports carried over into 2018 and remains open for consideration, possibly as a part of a larger gambling expansion bill going forward.

Other Forms of Gambling
Horse racing, pari-mutuel betting, bingo, raffles, pull-tabs, charitable gambling, poker runs, jar games, Native American gaming, video gaming terminals.
Illinois Online Poker Guide
If you want to play online poker in IL, we suggest that you choose a room from our list below.  The poker sites in this list have been chosen because they accept Illinois players, are regulated and – most importantly – have the softest games of all available Illinois online poker rooms.  Here are the top legal Illinois online poker rooms:
Poker Sites Open to Players From Your State

| | | | |
| --- | --- | --- | --- |
| Bovada | $500 Bonus | 3-4 Day Payouts | Accepts Visa, Bitcoin, Wires |
| Ignition | $2000 Bonus | 3-4 Day Payouts | Accepts Visa, Bitcoin, Wires |
Is Online Poker Legal in Illinois?
Illinois is a state that does face some restrictions when it comes to playing poker online.  Some sites that take players from other states don't accept new players from Illinois. Read Poker Atlas for the latest updates on live poker events at local card clubs and the riverboat casino scene. As for online poker in Illinois, we have you covered.
Thankfully, you don't have to worry about finding the right site that will allow you to sign up from Illinois; our list of real poker sites in Illinois on this page is comprised exclusively of rooms that take players from Illinois, saving your time for the online poker tables.
Illinois Law and Online Poker
So where does Illinois stand when it comes to the law and online poker?  The state does address the issue of online gambling directly in its law, so let's talk a bit more about that part of the Illinois statute and a few other aspects that should be of interest to the typical online poker player.
First, what constitutes gambling in Illinois?  The law is pretty clear; gambling occurs when someone
"plays a game of chance or skill for money or other thing of value" (Section 28-1).
The only exceptions are state-approved forms of gambling.
Violation of that section as a player is a class A misdemeanor (Section 28-1(c)).  Illinois does not have a history of aggressively pursuing mere participants in illegal gambling.
What does Illinois law have to say about online gambling?  It is illegal if someone plays poker online?
"knowingly establishes, maintains, or operates an internet site that permits a person to play a game of chance or skill for money or other thing of value by means of the internet or to make a wager upon the result of any game, contest, political nomination, appointment, or election by means of the internet" (Section 28-1(12))."
Nothing in the section (or in any other part of Illinois law) appears to directly address the act of participating on such "internet sites" as a mere player.
What you're left with is a situation that, to some degree, lacks legal clarity.  However, that should not be mistaken as a blanket endorsement that all online gambling activity is explicitly legal.  In such cases of uncertainty, players should start by reviewing the laws of Illinois personally, and then continue by consulting a lawyer if questions persist.
Illinois Online Poker Regulation
Illinois had a surprising (and brief) flirtation with regulating online poker in early 2012.  That attempt didn't work out, but it may have set the stage for eventual movement on the issue.
Illinois already offers online lottery sales, and the state is in a pretty desperate shape budget-wise, a condition that persists to the current day.  That combination of factors suggests a climate conducive to passing an online poker bill or full iGaming bill with online casinos, too, but Illinois is still several steps from that point. As always, the role of PokerStars in a regulated online and mobile poker industry must be settled.
Still, your chances of seeing Illinois online poker sites is improving by the year, but it is far from a lock as it remains in the initial consideration phase.
Illinois Gambling Guide
Most accounts of Illinois history assign gambling an early and prominent role in the story of the state.  Whether through the lotteries of early settlers, the famous riverboat gambling ships that cruised Illinois waters during the 1800s or the ubiquitous, ever-present gambling halls of Chicago, you'd be hard-pressed to pick a point in the Illinois timeline that didn't involve gambling in some way, shape or form.
Today's gambling industry in Illinois is a result of nearly forty years of legislative shifts toward gambling expansion, one that began in 1974 with the authorization of the state lottery. Online poker legislation is an extension of those legislative trends, but like many states with a substantial land-based gambling industry, the existing interests complicate iGaming bills.
What Gambling is Regulated in Illinois?
Most popular forms of regulated gambling are permitted under Illinois law.  In addition to the state lottery and the multiple casinos spread across the state, there is also legal pari-mutuel wagering in Illinois and a wide slate of charitable gambling formats.
Illinois is one of the few states in the US that offers regulated ways to gamble online for real cash.  You can purchase various tickets from the state lottery online.
Betting over the Internet on horse races (at approved sites) is also permitted by the Illinois Racing Board.  As of yet, however, Illinois has not legalized or regulated online poker or online casino games.
All Poker and Gambling Laws by State
Illinois in the News
IL Online Poker and Gambling Facts: Objective Sources
ICGA .  The Illinois Casino Gaming Association is a trade group representing the interests of many of Illinois' casinos.  The group's site provides useful research material for those interested in the Illinois gambling industry.
Illinois Gaming Board.  The official site for the state gaming board is the definitive resource for legal and regulatory information concerning gambling in Illinois.  Get information on meetings, measures, help with problem gambling and self-exclusion along with a wealth of statistical information at the IGB website.
ICPG  The online home for the Illinois Council on Problem Gambling is a central location providing access to a 24-hour helpline, speakers, and resources for educators, families and players. The ICPG is opposed to poker laws that expand and regulate the industry.
Illinois and Poker History
There are actually a number of points at which the history of poker and the history of Illinois intersect.  One example is the story of James Butler Hickok, better known as "Wild Bill."  It was Hickok's death that gave a name to the now-famous "dead mans hand" – two pair, aces and eights, said to be held by the lawman when he was shot during a poker game.
Another example comes in the colorful tale of Nick "The Greek" Dandolos, who called Chicago home for much of his life.  Dandolos was part of the mythic (and much debated) match up with Johnny Moss that is often cited as the template for the World Series of Poker.  A final, and more modern, illustration of the shared history between poker and Illinois is author and poker player Jim McManus, who lives in the state.
Sources & Citations For This Article on Illinois Online Poker