Legal Alabama Poker & Laws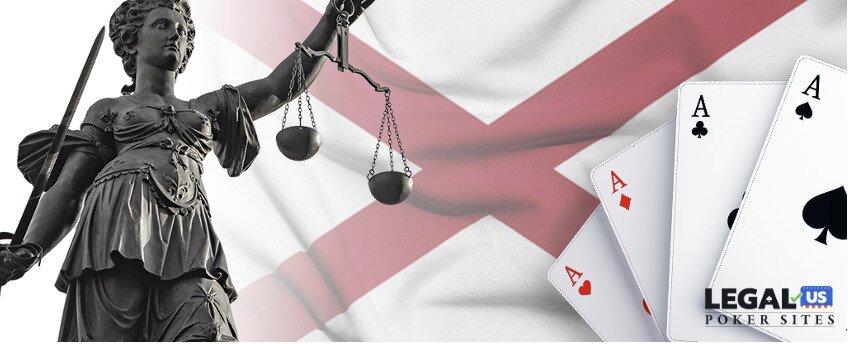 Poker players in Alabama generally have a lot of questions when it comes to the gambling laws of their state, especially whether it's legal to play Alabama online poker for money and where you can play. In this guide to gambling in Alabama, we're going to cover legal Alabama online poker options and then survey a host of interesting facts and resources related to gambling in the state of Alabama.
Update as of 2023
This section is an updated version of the original article. While the the information on this page is correct, some new legislation might be in effect since this page was originally written. We've left the orginal article in tact below the new information.
In Alabama, the question of whether you can play poker online is one that often arises. The answer is yes, you can indeed play poker online in Alabama. However, it's important to note that playing poker for real money in Alabama remains illegal, as online poker for real money has not yet been legalized in the state. Therefore, while you can enjoy poker games online for fun and practice, it's crucial to exercise caution and adhere to the existing legal regulations regarding real-money poker in Alabama.
Top Sites for Online Poker in Alabama
Is Gambling Legal in Alabama?
| Type/Code | Summary |
| --- | --- |
| State Code Section(s) | 13A.12.20-30; 13A.12.90-92; 34.6.12-13 |
| Definition of Gambling | Gambling: A person engages in gambling if he stakes or risks something of value upon the outcome of a contest of chance or a future contingent event not under his control or influence, upon an agreement or understanding that he or someone else will receive something of value in the event of a certain outcome. |
| Definition of Contest of Chance | Contest of chance: Any contest, game, gaming scheme or gaming device in which the outcome depends in a material degree upon an element of chance, notwithstanding that skill of the contestants may also be a factor therein. (Poker is not specified.) |
| Online Poker/Gambling | There have been no serious attempts to legalize and regulate online poker or internet casino games for players in Alabama. |
| Live Poker | No live poker is permitted in tribal casinos, which means no established poker rooms exist in Alabama. |
| Casinos | One tribe operates several casinos in the state per IGRA, but there are no other casinos in Alabama. |
| Sports Betting | Alabama is not yet prepared to consider a sports betting bill. |
| DFS | Lawmakers considered S.325 to legalize and regulate daily fantasy sports in 2018, but the bill never went to the floor for a vote. |
| Other Forms of Gambling | Live greyhound racing is legal but horseracing is not. Pari-mutuel betting is allowed on dog and horse racing but only via state-licensed operations. Social games are legal in private homes with stipulations. |
Alabama State Lottery Bill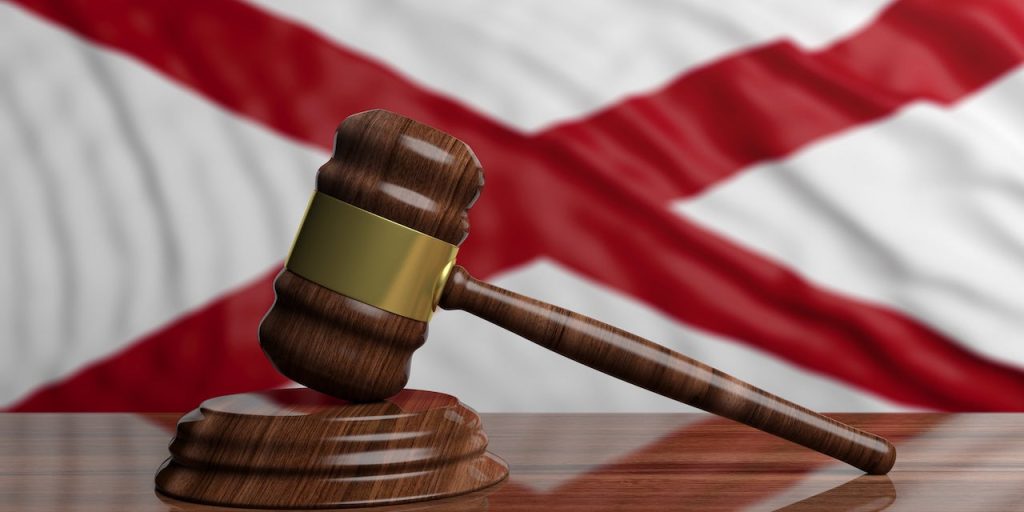 In May 2015, Alabama State Senate President Pro Tem Del Marsh pushed for a state lottery. Del Marsh and other proponents argued that a state lottery would be worth $400 million a year to the Treasury. The Tourism & Marketing Committee approved the bill by a 5-3 vote. The same bill would have allowed the state's 4 racetracks to have casino gaming. Sen. Bill Beasley, a Democrat from Clayton, called for a voice vote on the bill.
The next month, the State Senate killed the bill by Del Marsh in a wider vote. This led Former Auburn University football coach Pat Dye and former Alabama Power Co. President Charles McCrary to join the Alabama Jobs Coalition, which pushed for a state lottery and racino gambling. Pat Dye and Charles McCrary said the bill would generate $400 million in revenues each year and 11,000 new jobs.
Over the course of the summer of 2015, the Alabama Jobs Coalition continued to publicize the bill. In September 2015, Huntsville Sen. Paul Sanford asked the Senate Tourism and Marketing Committee to consider a lottery bill which would approve a state lottery.
Under terms of the bill, Alabama would join the Powerball and Mega Million multi-state lottery associations. Del Marsh ended any chance of passing a lottery bill by declining to have the committee vote on the bill.
2016
IIn February 2016, Rep. Alan Harper, R-Northport, supported and the Alabama House Economic Development and Tourism Committee approved the lottery bill. This bill would approve a state lottery and participation in the multi-state lottery associations.
The Education Trust Fund and the General Fund would share the funds. Lawmakers are still discussing this stripped-down version of the bill. In Alabama's upper house, Senate President Pro Tem Del Marsh said he would need to see how they allotted the funds before he could determine whether he would support the bill or not.
If passed, Alan Harper's bill would place a lottery referendum on the November 2016 ballot. The likelihood of a lottery passing in Alabama is small, because the state's leaders have been against such a bill traditionally.
Rich Wingo and Paul Hicks, politicians, opposed the bill on social conservative grounds. They said God would not support the state if it passed gambling. Arnold Mooney opposed the bill on economic conservative grounds, saying such a fundraising method is regressive and it would grow the size of government.
Top Alabama Online Poker Sites
With a number of sites to choose from, Alabamians have their pick of the litter when it comes to online poker rooms. Based on bonus value and room conditions, we've selected great online poker options for Alabama players.
Poker and Gambling Laws by State
Alabama in the News
In confirmation hearings on Tuesday, Alabama Sen. Jeff Sessions said he was "shocked" when he learned that the Department of
The Alabama State Senate passed a lottery bill last week, setting up a vote in the Alabama House of Representatives
The Alabama Senate failed to pass a bill this week which would clarify the law on slot machines in non-tribal