By
April 30th, 2018 | Last updated on November 5th, 2020
Maine Poker Laws & Gambling Bills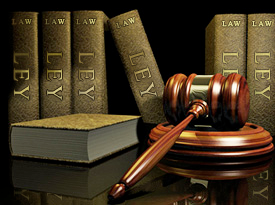 Maine Poker Laws & Gambling Bills
Last Updated November 5, 2020
Playing poker in the state of Maine, aside from the occasional game among friends, has long presented a bit of a challenge.  That challenge was lessened dramatically by the dawn of online poker, which brought the game into the home of millions of players who otherwise might have never taken the opportunity to play for stakes.
Playing online poker in Maine is as easy as creating an account, making a deposit and choosing a table.  The whole thing takes less than five minutes at the major sites, and you can usually deposit right there with a credit card.  There are literally dozens of sites welcome Maine poker players – including all of the rooms on our real-money poker page.
While online poker is more or less the same as a game among friends, there are still some important things players should know about the law, regulation and related issues in this guide to Playing Online Poker in Maine.
Louisiana Gambling & Poker Laws Summarized

Type/Code
Summary
State Code Section(s)
4.141-278; 4.501-739; 14.90; 27
Definition of Gambling & Player
Gambling: The intentional conducting, or directly assisting in the conducting, as a business, of any game, contest, lottery, or contrivance whereby a person risks the loss of anything of value in order to realize a profit. Gambling has long been recognized as a crime in the state of Louisiana and despite the enactment of many legalized gaming activities remains a crime.

Gambling by computer: The intentional conducting, or directly assisting in the conducting as a business of any game, contest, lottery, or contrivance whereby a person risks the loss of anything of value in order to realize a profit when accessing the Internet, World Wide Web, or any part thereof by way of any computer, computer system, computer network, computer software, or any server. Gambling which occurs via the Internet embodies the very activity that the legislature seeks to prevent.

Online Poker/Gambling
A bill was introduced in the Louisiana legislature in 2018 to address the legalization of online poker and casino games. It would have allowed each parish in the state to vote on legalizing online gaming. The bill did not pass but will likely be discussed again in 2019.
Live Poker
There are poker rooms offering cash games and tournaments in most of the major riverboat and Native American casinos, as well as some of the racinos (race tracks with casino games).
Casinos
There are Indian-run casinos per the Indian Gaming Regulatory Act of 1988, riverboat-type casinos, and horse tracks converted into racinos. There are more than two dozen open in 2018.
Sports Betting
There is a bill under consideration in 2018 to legalize sports betting per the US Supreme Court decision to overturn PASPA.
DFS
A bill to legalize daily fantasy sports was bundled with other type of online gaming in 2018 and did not pass.
Other Forms of Gambling
Horse and dog racing, pari-mutuel betting, charitable gambling, lottery, bingo and keno, social gambling, slot machines at racetracks.
Online Poker in Maine
You're looking for an online poker site.  What do you want?  You want fair games, your money to be secure, depositing to be easy and bonuses to be high-value.  However, it's not always easy to tell at first glance which online poker sites offer these qualities.  That's where our list of the best Maine online poker sites comes into play.  It takes all that and more into account when determining which poker rooms are the best for players from Maine.
Is Online Poker Legal in Maine?
The legality of online poker is an open question in nearly every US state, and Maine is no exception.  State law is notoriously slow to keep pace with modern development, and the same can be said for the gambling laws of Maine, which do not directly address the issue of playing at an online poker room.  To aid poker players in their legal research, here are a few key parts of Maine statutes concerning gambling and poker:
The definition of gambling found in Maine law is a standard one.  Gambling is when you risk "something of value" on a "contest of chance" or an event that isn't under your "control or influence" (Section 952(4)).
Unlike some other states, Maine law specifically spells out what a "contest of chance" is.  There must be something staked or risked, the rules of the contest involve an element "determined by chance" and chance must play a role in the outcome of the game that can't be "eliminated through the application of skill" (Section 952(3)).
In case you were wondering, the shuffle of the deck in a game of poker qualifies as such an element per Maine law.  Section 952(C) offers a list of events that qualify, which "includes but is not limited to a shuffle of a deck or decks of cards, a roll of a die or dice or a random drawing or generation of an object or objects that may include, but are not limited to, a card or cards, a die or dice, a number or numbers or simulations of any of these."  In fact, the shuffle of a virtual deck of cards is clearly covered by the definition as well.
There are no obvious penalties for players under Maine law.  You can run into trouble if you engage in some forms of underage gambling, but mere participation in an illegal gambling activity doesn't seem to risk criminal exposure.
The core anti-gambling charge in Maine law is "unlawful gambling" (Section 954 (1-A)), which is aimed at one who "advances or profits" from unlawful gambling.  It should be noted that the definition of advancing gambling activity found in Maine law (Section 952(1)) is very broad and could potentially include just about anyone involved with the activity in any role (promotional, support, financing) besides that of player.
The complete Maine statutes are available below.  While we've picked out what we consider to be the most important parts for online poker players, it's always a good idea to be familiar with state gambling law in general – and remember to contact a lawyer for anything other than a casual inquiry into the law.
Will Maine Regulate Online Poker?
Maine falls squarely into the category of states who are likely to come along for the ride if online gambling regulation gains national momentum.  Maine hasn't been immune from the budget crunch facing other US states, and there appears to be little built-in opposition to online gambling expansion.  If online gambling catches on nationally, then expect Maine to ride that trend; if progress stalls at the national level, so will the state's chances of regulating online poker.
Maine Gambling Facts
Gambling played a part in the early days of Maine, along with just about every New England state.  Lottery and raffle-style games were the forerunners of the modern gambling industry of Maine, which developed in fits and starts over the course of several decades.  While Maine approved a state lottery fairly early in the game back in 1973, it wasn't until over 30 years later that the next major expansion of gambling would take place in the state.  That came in 2004 when voters turned out in favor of a proposal to allow slots at racetracks in the state.
Regulated Gambling Options in Maine
The one thing you couldn't find in Maine until recently: Casinos.  Neither commercial casinos nor tribal gambling options made the list of regulated gambling choices in Maine back in 2011, which does include a state lottery, a variety of charitable-type gambling and pari-mutuel wagering.  A 2012 addition to the state's landscape – the Oxford Casino – brought Maine into the ranks of states offering commercial casinos.
Does Maine Offer any Regulated Online Gambling?
A survey of the state at the time of this article revealed that no online gambling options are directly regulated by the State of Maine.  As noted in our above analysis, Maine could easily switch course and regulate a variety of online gambling activity in a relatively small time frame, but in the status quo poker players from Maine must rely on sites licensed by international jurisdictions.
All Poker and Gambling Laws by State
Maine in the News
August 15th, 2016

State Senator Roger Katz is sponsoring a bill to regulate daily fantasy sports in Maine. If passed, the bill would make Maine the 9th U.S. state to pass DFS regulations. Sen. Katz is required to submit a detailed proposal, but not a full itemized bill. Therefore, it is known that

Read Full

June 4th, 2015

Net Entertainment has speeded up its entry into the North American online gambling market by entering into a cross-license agreement with International Game Technology, the largest manufacturer of US slot machines. IGT has a much wider network of associations besides its land-based gaming machine business, though. As of 2014, IGT

Read Full

December 23rd, 2014

Though opponents of casino gambling in New Hampshire were able to defeat gaming legislation in 2014, those opponents expect to face a new challenge to the status quo in 2015. After opponents of brick-and-mortar gambling in New Hampshire were able to squelch legislation during the summer months of 2014, the

Read Full
Maine Gambling Resources
Gambling Control Board .  The definitive resource for issues of gambling law and regulation in the state of Maine.  In addition to other features, Maine offers live streaming of GCB meetings when the board is in session.
UNLV Gaming Research: Maine .  Comprehensive but concise overview of the regulated gambling industry in Maine.  Includes timeline, basic financials and a quick survey of gambling revenue sharing arrangements.
Maine State Lottery .  Official home for the Maine State Lottery.  Learn more about the history and finances of the oldest regulated gambling activity in Maine.