By
April 30th, 2018 | Last updated on April 11th, 2021
Iowa Poker Laws & Online Gambling Legislation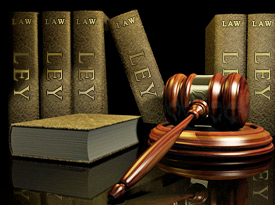 Iowa Poker Laws & Online Gambling Legislation
Last Updated April 11, 2021
Iowa is a state which, like the majority of states in the US, has a healthy population of online poker players.  Unlike some other states, Iowa could also play play a pivotal role in the regulation of online poker in the US.
Iowa law with regards to gambling is somewhat unique.  Gambling not directly approved by the state is likely illegal, but the severity of the charge is directly related to how much money is involved in the activity.  In short, the bigger the game, the worse the crime (assuming the game is, in fact, illegal).
We're going to walk through the picture of gambling in Iowa, with a focus on online poker and the law, regulation, and culture of the state of Iowa.  Read on for that and more in our Guide to Online Poker in Iowa.
Legal Gambling & Poker Laws in Iowa Summarized

Type/Code
Summary
State Code Section(s)
III.99A-G; XVI.725.5-19
Legal Definitions
Gambling: Any activity where a person risks something of value or other consideration for a chance to win a prize.

Game of chance: a game whereby the result is determined by chance and the player in order to win completes activities, such as aligning objects or balls in a prescribed pattern or order or makes certain color patterns appear; specifically includes but is not limited to bingo.

Game of skill: a game whereby the result is determined by the player's ability to do a task, such as directing or throwing objects to designated areas or targets, or by maneuvering water or an object into a designated area, or by maneuvering a dragline device to pick up particular items, or by shooting a gun or rifle.

Legal social gambling: A person shall not receive or have any fixed or contingent right to receive, directly or indirectly, any amount wagered or bet or any portion of amounts wagered or bet, except an amount which the person wins as a participant while playing on the same basis as every other participant.

Online Poker/Gambling
There were online poker and casino games bills presented to lawmakers in 2012 and 2013, the first in 2012 winning a Senate vote but not prompting a House vote. The 2014 CEO of the Iowa Gaming Association planned to watch other states that legalized internet games before moving another bill but has yet to do so.
Live Poker

There are live poker rooms in riverboat casinos and those in Native American-run casinos, as well as at some racetracks converted to racinos.

Casinos

Riverboat casinos were legalized in 1991, and three Indian tribes were allowed to build their own casinos per the 1988 federal Indian Gaming Regulatory Act. Racetracks were also permitted to install slot machines and table games in order to compete with other gambling facilities

.
Sports Betting
A bill is under consideration to allow sports betting in currently-established casinos, but it did not come up for a vote in 2018.
DFS
A 2017 bill to legalize daily fantasy sports carried into 2018 but never made enough progress to be considered for a vote.
Other Forms of Gambling
Horse and dog racing, pari-mutuel betting, bingo, raffles not exceeding $200, social gambling not exceeding $200, charitable gambling.
Online Poker in Iowa
The importance of playing at a legal and regulated site is obvious – players want assurances that rules are in place that promote fair games and ensure the security of player funds.  That's just one of the reasons why all of our top poker sites in IA hold valid licenses in their operating country – along with the best welcome bonuses and most generous VIP programs:
Poker Sites Open to Players From Your State

| | | | |
| --- | --- | --- | --- |
| Bovada | $500 Bonus | 3-4 Day Payouts | Accepts Visa, Bitcoin, Wires |
| Ignition | $2000 Bonus | 3-4 Day Payouts | Accepts Visa, Bitcoin, Wires |
Can Poker Players From Iowa Play Online?
Playing online poker – cash games and tournaments – is a relatively easy feat for players from Iowa.  With all of the major poker networks willing to accept Iowan players, your toughest task will be choosing among them.  There are some regions of the US that face restrictions when it comes to playing online poker for real money – New York, for one – but poker players in Iowa have a pretty clear path to the virtual tables. Please read our real money poker page for details on how to play poker in Iowa for money.
Iowa Gambling Laws – What's Legal?
With no direct mention of online gambling or poker, those who want to know if playing poker online violates Iowa law are left to interpret Iowa law for themselves.  You can review the entire Iowa code at the state website .  Here are a few aspects of the law that seem especially relevant to online poker players:
Iowa law contains a sweeping prohibition against apparently all types of gambling.  Section 725.7(1a) makes it a crime to "Participate in a game for any sum of money or other property of any value,"with the obvious exceptions for regulated gambling."
The same section (725.7(1b)) makes it a crime to "make any bet."  This would seem to render any distinction between games of skill and games of chance moot.
As mentioned above, the size of the game dictates the severity of the charge.  Section 725.7(2) lays out the thresholds for the "sum of money or value of other property involved," with bumps at $100, $500 and $5000.
Charges run up to the felony level at the top for both players and operators.
Iowa law allows the government to seize all money involved in an illegal gambling activity – including money or property wagered in the course of the activity and money or property simply connected to the activity (Section 725.8).
Given the potentially harsh penalties players can incur under Iowa gambling law, it's imperative to consult with a lawyer if you have any questions whatsoever about a given activity.  We're not able to provide legal advice – the above is only a summary, not an analysis, of some key components of online gambling in Iowa.
Will Iowa Legalize Online Poker?
Iowa might not be the first state that springs to mind when you think of legal online poker, but the state has actually been more active than most when it comes to legislation to regulate online poker.  The state has failed to advance bills in the past and is currently studying the issue, but many believe that a bill could quickly arise and pass if other states start moving rapidly to embrace IA online poker regulation.  In short, if you live in Iowa your chances of seeing state-regulated online poker are a good deal better than average.
Iowa Gambling Facts
Iowans no doubt engaged in quite a bit of gambling during the frontier days, as did many of the states in what was then the Western United States.  For much of the last century, however, Iowa sat on the sidelines when it came to gambling expansion; it wasn't until; 1983 that pari-mutuel betting got the official go-ahead, and Iowa actually introduced the lottery (in 1985) only four short years before approving riverboat gambling (in 1989).
Regulated Gambling Options in Iowa
Iowa is one of the few states in the US that offers the complete suite of the big five regulated gambling options: Lottery, pari-mutuel, commercial casinos, tribal gambling and charitable gambling.  That doesn't mean gamblers in Iowa have more choices by pure volume than someone on the Las Vegas strip, but it does mean there's a broader selection than would be found in the average US state.
Does Iowa Offer any Regulated Online Gambling?
While Iowa is at a more advanced stage of regulating online gambling than most other US states, they are still a few critical steps away from actually offered a state-regulated online gambling product.  For now, at least, Iowans will have to make do with online poker rooms regulated by other states.
All Poker and Gambling Laws by State
Iowa In the News
Iowa Gambling Resources
Iowa Racing and Gaming Commission .  The central location for official information regarding the Iowa gambling industry, regulation, licenses and more.  In addition to providing access to statistics regarding gaming revenue, you can also view relevant laws and the statutes dictating commission activity.
Report on Iowa Online Poker Regulation.  Commissioned by the state and conducted by the IRGC, this report takes a hard look at how state-regulated online poker would work in Iowa, and what the possible impacts would be on residents, revenue and land-based gambling.
History of Gambling in Iowa .  A handy timeline of key events in the state's relationship with regulated gambling.  Provides quick snapshot of gambling expansion in Iowa, with links to additional information.