By
April 30th, 2018 | Last updated on March 15th, 2021
Minnesota Online Poker & Gambling Laws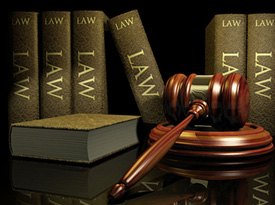 Minnesota Online Poker & Gambling Laws
Last Updated March 15, 2021
There's more to say than you might think about online poker in Minnesota.  In fact, there's a good deal to say about Minnesota and gambling in general.
We won't be covering every aspect of betting and wagering in the Gopher State, but we will be giving you the heads-up on the history, the law and the future in this Guide to Minnesota and Online Poker.
If you're a poker player looking for some online action, you'll have little trouble getting it in Minnesota.  There aren't any US-friendly poker sites we are aware of that restrict sign ups from the state, so you shouldn't encounter any problems finding a poker site accepting Minnesota players.
Minnesota Gambling & Poker Laws Summarized

Type/Code
Summary
State Code Section(s)
349-350; 609.75-763
Definitions
Lawful gambling: Not a lottery or gambling within the meaning of sections 609.75 to 609.76 if it is conducted under this chapter. A pull-tab dispensing device, electronic bingo device, and electronic pull-tab device permitted under this chapter and by board rule is not a gambling device within the meaning of sections 609.75 to 609.76 and chapter 299L. An electronic game device allowed under this chapter may not be a slot machine. Electronic game devices, including but not limited to electronic bingo devices, electronic paddlewheels, electronic pull-tab devices, and electronic raffle selection systems authorized under this chapter, may only be used in the conduct of lawful gambling permitted under this chapter and board rule and may not display or simulate any other form of gambling or entertainment, except as otherwise allowed under this chapter.

Video game of chance: A game or device that simulates one or more games commonly referred to as poker, blackjack, craps, hi-lo, roulette, or other common gambling forms, though not offering any type of pecuniary award or gain to players.

Social skill game: Sections 609.755 and 609.76 do not prohibit tournaments or contests that satisfy all of the following requirements: (1) the tournament or contest consists of the card games of chance commonly known as cribbage, skat, sheepshead, bridge, euchre, pinochle, gin, 500, smear, Texas hold'em, or whist; (2) the tournament or contest does not provide any direct financial benefit to the promoter or organizer; (3) the value of all prizes awarded for each tournament or contest does not exceed $200; and (4) for a tournament or contest involving Texas hold'em: (i) no person under 18 years of age may participate; (ii) the payment of an entry fee or other consideration for participating is prohibited; (iii) the value of all prizes awarded to an individual winner of a tournament or contest at a single location may not exceed $200 each day; and (iv) the organizer or promoter must ensure that reasonable accommodations are made for players with disabilities. Accommodations to the table and the cards shall include the announcement of the cards visible to the entire table and the use of Braille cards for players who are blind.

Online Poker/Gambling
Minnesota lawmakers have yet to consider any proposal to legalize online poker or internet casino games.
Live Poker
There are poker rooms in some of the casinos in Minnesota.
Casinos
Many of the Native American tribes in Minnesota operate some type of casino. The several racetracks in the state also offer some casino-style games, making them racinos.
Sports Betting
No bills have yet been introduced to legalize sports betting in Minnesota.
DFS
A bill to legalize paid-entry fantasy sports contests failed to pass a vote in the Senate.
Other Forms of Gambling
Recreational card games for seniors, horse racing and pari-mutuel wagering, bingo, charitable gambling, redemption games, lottery.
Is Online Poker Legal in Minnesota?
What does the law in Minnesota have to say about playing poker online for real money?  Like many US states, the law regarding poker played online is complicated in Minnesota, and you should consult a lawyer for a definitive answer to this question.  But to help you gain a better basic grasp on the general outlines of Minnesota law as it might apply to online poker, here is a quick list of key aspects of gambling law in the state:
Minnesota effectively outlaws all forms of gambling that aren't specifically permitted by law.  The state accomplishes this with a broad definition of illegal gambling via the charge of "acts of or relating to gambling" (Section 609.755), which makes it a misdemeanor to make "a bet," to participate in an illegal lottery, to spread information about an illegal lottery, to allow a place under your control to be used as a gambling house or to possess a gambling device.
The definition of "bet," therefore, is critical to Minnesota gambling law.  Section 609.75(2) defines "bet" as "a bargain whereby the parties mutually agree to a gain or loss by one to the other of specified money, property or benefit dependent upon chance although the chance is accompanied by some element of skill."
The section then further defines what does not constitute a bet, including approved raffles, approved pari-mutuel wagering, private social gambling and state-sold lottery tickets.  Poker does not appear on this list (except implicitly under the social gambling exception).
A separate class of gambling-related offenses result in gross misdemeanor charges.  Most of the offenses in this section (609.76) are apparently targeted at those operating the illegal activity, but a few could conceivably apply to participants as well – especially the violation of participating "in the income" of a "gambling place."
Minnesota law prohibits "probability calculating devices" at licensed gaming facilities (Section (609.76).  The law is a bit vague, but given that it bans "keeping track of or counting cards used in a game," it would seem to cover many popular pieces of poker software.  However, online poker rooms are not licensed by the state of Minnesota, so players don't have to worry about this odd part of the state's gambling law.
To learn more about Minnesota law and how it might apply to playing poker online for real money, access the full Minnesota statutes below.
Will Minnesota Regulate Online Poker?
In our opinion, Minnesota does have a better chance than the typical US state of having state-regulated online poker in the next few years.  The state had taken a relatively liberal attitude toward gambling expansion in the last decade, and a nationwide trend of regulating online poker could easily generate sufficient momentum to pull Minnesota along in its wake.
Minnesota Gambling Facts
As the State Lottery of Minnesota tells it, gambling has been a part of Minnesota basically since there was such a thing called Minnesota.  Both native cultures and settlers left ample evidence of gambling games in records and other cultural artifacts.  Along with that history goes a tradition of strong anti-gambling laws in the state, which broadly outlawed gambling in 1850 and then enshrined a similar stance in the Minnesota Constitution in 1857.  Minnesota gamblers went indoors and underground for the better part of the next 100 years until the pendulum swung back in favor of regulated gambling in the state during the middle of the 1900s.
What Regulated Gambling Options are in Minnesota?
The only form of regulated gambling you won't find in Minnesota: Commercial casinos (although the state's racetracks are working diligently to change that).  Minnesota has a state lottery, pari-mutuel wagering at the aforementioned racetracks, a very substantial charitable gambling industry and a host of tribal gambling facilities which also offer mobile poker and gambling.  Minnesota racetracks may also offer table games like poker and blackjack.
Is Online Gambling Regulated by the Minnesota Government?
Not in the traditional sense, but the state took a large step in the direction of regulating Internet gambling when it issued final approval for electronic pull-tab machines [3] in September of 2012.  The games can be played remotely using a tablet (at approved locations) and in many ways resemble a slot machine.
All Poker and Gambling Laws by State
Minnesota in the News
February 20th, 2017

Minnesota charitable gaming operators are asking the state legislature for tax breaks. Some of those charitable organizations say they pay more in taxes each year than they pay towards good works. For instance, the Duluth charitable gambling foundation, Irving Community Association, said it pays more than double in taxes than

Read Full

February 14th, 2017

Former Abilify users have filed hundreds of lawsuits against its prescription drug manufacturers, Bristol-Myers Squibb and Otsuka Pharmaceuticals, claiming the anti-psychotic drugs causes compulsive behavior. In some cases, some users of the drug claimed their usage led to problem gambling. Abilify is a prescription drug that was used for years

Read Full

December 30th, 2016

A federal judge rejected an dubious legal argument made by a former Las Vegas daily fantasy sports company, which argued that its business was illegal. The company, Emil Interactive Games LLC, made the argument in order to get out of a $1.1 million contract with a hocket team. Emil Interactive

Read Full
Continuing Your Minnesota Gambling Research
Minnesota Legislative Reference Library .  An excellent place to begin research concerning the evolution of gambling law in Minnesota.  Contains a timeline (with links) of all relevant legislation and an extensive list of related reports, papers and books on the subject.
Minnesota Gambling Control Board.  Home for the applications, paperwork, regulatory and financial information related to regulated charitable gambling in the state of Minnesota.  If you have questions about what's legal and how to ensure compliance, the GCB site should be your first stop.
Minnesota Indian Gaming Association  Get a tribal perspective on Minnesota gambling with resources from this trade group for Minnesota tribes involved in the industry.  Easy way to get an overview of the different tribes, their position on issues and key facts and figures regarding tribal gambling in Minnesota.
Minnesota's Place in Poker History
While not home to many legends of the game, Minnesota maintains frequent links to poker.  One example is Minnesotan John Morgan, a man involved in what may end up being among the most famous poker hands ever.  The hand took place during the 2012 $1m buy in Big One for One Drop at the World Series of Poker.  Morgan fired a massive river bet in a huge pot against opponent Mikhail Smirnov, and Smirnov – to the shock of onlookers at the Rio and around the world – folded his quad eights face-up on the table.  Only one hand – a possible straight flush – beat Smirnov, but Morgan has yet to reveal the cards he was holding.
While not a native of Minnesota, WSOP champion and modern-day poker legend Greg Raymer is said to have picked up the game while attending law school at the University of Minnesota.
Sources & Citations For This Article on Minnesota Online Poker