Legal New Mexico Gambling & Poker Laws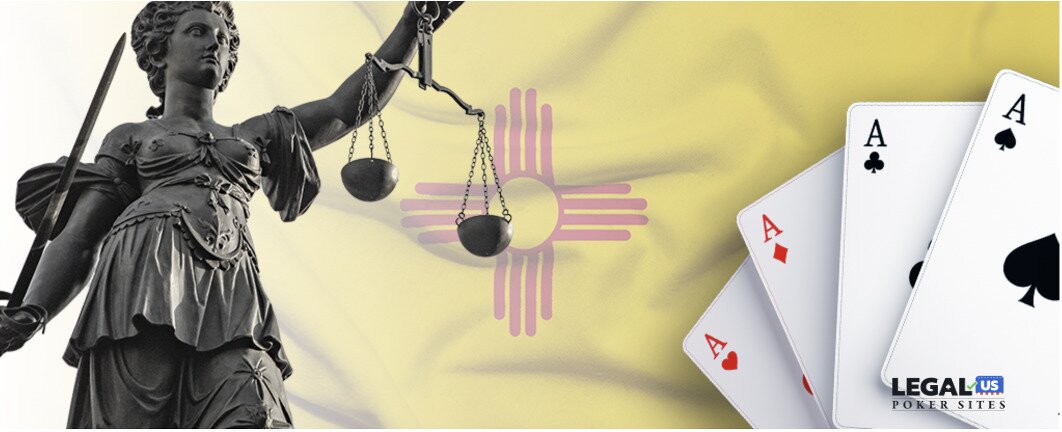 The online poker boom in the United States didn't leave out New Mexico. While on the smaller side population-wise, the state still contributes more than its fair share of online poker players to the global player pool.
There has been little to indicate that New Mexico has a serious interest in regulating online poker (or any form of online gambling, for that matter). Poker is certainly popular in the state, and with plenty of other regulated forms of gambling it's certainly not a stretch to imagine that New Mexico might eventually authorize and regulate online poker & gambling. But for now, the state is far behind peers such as Nevada and Delaware. This means New Mexicans likely have a wait of several years before state-regulated poker comes online.
With new players from New Mexico coming to play poker online every day, we've constructed this handy survey of the history, the law and the future of online card games . This is our Guide to Online Poker in New Mexico.
Yes, you can play online poker in New Mexico, and it's legal to participate in online poker for real money as well. New Mexico's laws do not contain any specific provisions that prohibit individuals from playing online poker. This means that residents of New Mexico can freely join offshore online poker platforms of their choice and engage in cash games and tournaments without facing legal restrictions.
We've selected these real money poker rooms as the best places for New Mexicans to play poker online for money:
Top Sites for Online Poker in New Mexico
New Mexico Gambling & Poker Laws Summarized
| Type/Code | Summary |
| --- | --- |
| State Code Section(s) | 30.19; 60.1-1A; 60.2B, 60.2E-F |
| Definition of Game | An activity in which, upon payment of consideration, a player receives a prize or other thing of value, the award of which is determined by chance even though accompanied by some skill; "game" does not include an activity played in a private residence in which no person makes money for operating the activity except through winnings as a player. |
| Definition of Gambling Device | A contrivance other than an antique gambling device that is not licensed for use pursuant to the Gaming Control Act that, for a consideration, affords the player an opportunity to obtain anything of value, the award of which is determined by chance, even though accompanied by some skill, whether or not the prize is automatically paid by the device. |
| Definition of Bet | A bargain in which the parties agree that, dependent upon chance, even though accompanied by some skill, one stands to win or lose anything of value specified in the agreement. |
| Definition of Gambling | Making a bet or entering or remaining in a gambling place with intent to make a bet, to participate in a lottery or to play a gambling device. |
| Online Poker/Gambling | Former Governor Gary Johnson spoke in favor of online poker beginning in 2008 but never proposed a law. No legislator has put forth a bill to legalize online poker or casino games. |
| Live Poker | There are poker rooms in some of the Native American casinos and racinos in the state, mostly offering cash game tables. |
| Casinos | There are several race tracks with casino games (racinos) and numerous Indian-led casinos on reservations throughout the state. |
| Sports Betting | New Mexico has not considered legislation to legalize sports betting. |
| DFS | The last time daily fantasy contests were considered was in 2016, and the bill did not pass. |
| Other Forms of Gambling | Horse racing and on-track pari-mutuel wagering, lottery, bingo. |
Online Poker in New Mexico
What sets one poker room apart for New Mexico players among the plethora of options available? When we built our list of the best New Mexico online poker rooms, we gave the heaviest weight to three characteristics: Legality (does the room hold a proper license to operate?), Value (how generous are the bonuses and promotions) and Security (does the room have a track record of handling player funds in a responsible manner?).
New Mexico & Online Gambling / Poker Laws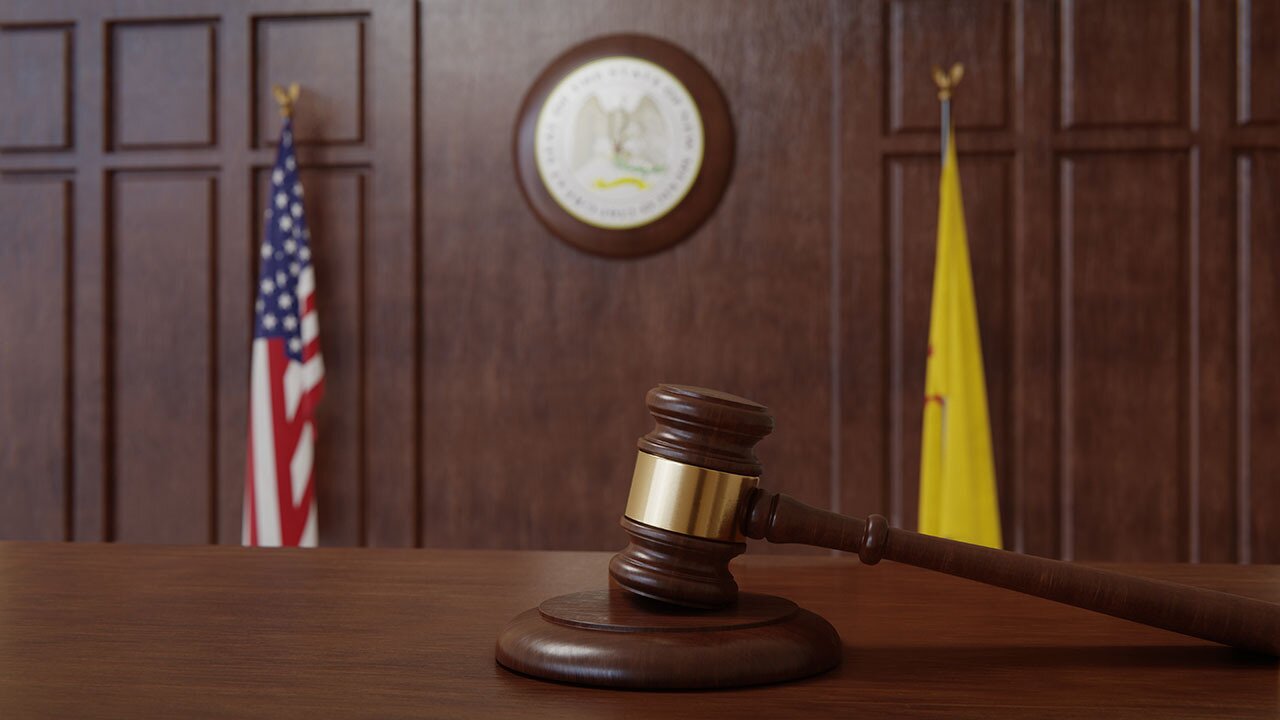 As is often the case when it comes to US state law, the law of New Mexico regarding gambling is a patchwork of regulations and definitions. Various authorities issued these at different times, each with unique and sometimes incoherent intentions.
New Mexico state law defines gambling in an overly broad manner. Section 30.19-2 defines gambling as "making a bet," going to a place with the intention of making a bet, or running a lottery or acquiring supplies with an intent to run a lottery. Doing so is a misdemeanor.
The next obvious question – what's a bet? According to New Mexico, it's
"a bargain in which the parties agree that, dependent upon chance, even though accompanied by some skill, one stands to win or lose anything of value specified in the agreement" (Section 30-19-1(B)).
All activity that meets these definitions is illegal by default. New Mexico law then makes exceptions for "betting otherwise permitted by law" (Section 30-19-1(B)).
New Mexico gambling law targets individuals operating illegal gambling activity with the most substantial penalties. Those doing so in New Mexico are potentially subject to charges of Commercial gambling (Section 30-19-3),Permitting premises to be used for gambling (Section 30-19-5)and Dealing in gambling devices (Section 30-19-5).
New Mexico Gambling Control Board uses the UIGEA to say:
"The State of New Mexico and the New Mexico Gaming Control Board do not regulate, license, control or in ANY way sanction, endorse or approve an internet or online gambling, betting activity, wagering or any aspect thereof. Any statement, reference or opinion to the contrary is wrong. Such activity is strictly prohibited and not authorized, approved or sanctioned in any manner by New Mexico regulatory authorities."
You should retain the services of a lawyer if you need a definitive answer regarding the legality of any activity. In this section, we are only highlighting some of the foundations of New Mexico gambling law. This is to provide you with a head start on reviewing the state statutes below yourself.
NM Gambling Facts & Future
There are essentially three phases to the history of gambling and poker/online poker in New Mexico. The first can be called a "pre-regulatory" phase that existed from the state's origins through the early 20th century. The "pari-mutuel" phase followed, driven by a horse racing boom from the 1940s to the 1980s. That brings us to the third phase in New Mexico's gambling history. This one can accurately be described as a "massive expansion" phase. During the 1990s, the phase saw the introduction of a state lottery and widespread tribal gambling endorsed by the state.
What are the Regulated Gambling Options in New Mexico?
Commercial interests observed tribes' progress at the state level and advocated for slot machines at racetracks and similar establishments. Their success in the early 2000s means that New Mexico now offers all major forms of regulated gambling. The state of New Mexico does not directly regulate, license or endorse any forms of online gambling.
New Mexico Gambling Resources
State of New Mexico Gaming Control Board. As always, the state GCB website is the best starting point for objective information about the laws, regulations and financial statistics concerning the regulated gambling industry.
NMCPG.org. 24-hour help and always-available resources are the primary features of the website for the New Mexico Council on Problem Gambling.
UNLV New Mexico Report. A handy, comprehensive overview of regulated gambling in New Mexico prepared and updated by the UNLV Center for Gaming Research.
New Mexico and Poker Culture
While New Mexico hasn't produced many top-flight poker stars, the state recently laid claim to a unique piece of poker history. It was in New Mexico, back in July of 2012 at the Route 66 Casino, that Greg Raymer started his historic run of four Heartland Poker Tour titles in as many months.
Poker and Gambling Laws by State
New Mexico News
The Route 66 Casino Hotel in Albuquerque, New Mexico announced it had canceled a show by comedian Kathy Griffin scheduled
The Fort Sill Apache Tribe of Oklahoma filed a motion last week hoping the court system would allow them to
The Pojoaque Pueblo Tribe saw their gambling compact with New Mexico expire on Tuesday. Despite failing to reach a new
Sources & Citations for this Article