Poker Reviews to Find the Best Online Poker Site
All poker players – recreational, semi-pro, professional – know that their choice of an online poker platform is vital. Pros know that their career depends on selecting the best, most optimal platform for playing, tracking, learning, improving, and making money. Rec players want to have fun, but any money deposited is usually limited and needs to go as far as possible toward entertainment.
Poker pros who have been in the game for years – decades, perhaps – have likely already chosen their platform(s) for online poker. While they are always evaluating and checking out the newest options, they have their favorites.
The vast majority of poker players don't fall into that professional category. We are here to guide you through choosing the right poker platform for you.
Our staff is comprised of longtime industry executives, players who have competed online professionally, and recreational players who have been at the online poker tables since the early 2000s. Collectively, we share the responsibility of reviewing poker sites and creating a comprehensive online poker guide.
Check Out Our Top Researched and Recommended Poker Sites
Our overall recommendations consider all factors for the greatest number of people with any level of interest in poker.
By far, the most popular online poker site for players in the United States is ACR Poker, previously known as Americas Cardroom. It has the most game variations and stakes, promotions, transaction methods, payout times, level of transparency, security measures, and responsiveness. Traffic on ACR Poker often rivals that of the world's biggest operators.
Black Chip Poker is another favorite. While it has its own appeal, the biggest benefit of playing on this site is that it is owned by the Winning Poker Network, the same company that runs ACR Poker. This means that Black Chip Poker shares the same player pools with ACR, creating the liquidity that most poker players desire.
Many people who play at Ignition Poker are new to the online scene. They enjoy the ability to switch between Ignition Casino games and the online poker room. The tournaments are of particular interest to players, who can find a substantial Sunday lineup every week and occasional tournament series that work for players at all stakes.
Bovada is one of the offshoots of the original Bodog website, which was one of the most popular poker sites during the poker boom. Bovada was the rebranding, and it shares its online player pools with Ignition on the Pai Wang Luo network. For more than 20 years, players have been able to depend on this online poker management to provide what the players want. Bovada has the experience to deliver a variety of poker games, anonymity for players to feel comfortable at the tables, and the reputation of great customer service.
BetOnline and SportsBetting.ag share an online poker platform, providing the larger player pools that produce more variety and bigger tournament guarantees. As BetOnline has grown, it has also added more regular tournaments to the weekly schedule and more tournament series throughout the year. While BetOnline and SportsBetting.ag are well-known and well-respected in the sports betting arena, that connection to poker is undeniable. Players love the ability to sweat their sports bets while getting in some poker hands.
Criteria for a Top-Tier Poker Site
In order to choose the online poker site, it's important to know what creates a good experience. This might be different for each player.
For example, a top-tier poker site should offer:
Game selection that includes the poker variations you enjoy most.
A range of stakes that allows you to play within your bankroll and move up or down in stakes.
Reputation that shows the integrity of the site's ownership and management.
Trustworthiness, from sticking to terms and conditions to keeping promises of payout times.
Security that protects the game from cheaters and your personal information from hackers.
Rake that is fair but doesn't make the games too expensive.
Promotions that incentivize deposits and reloads and that are easy to understand in order to redeem them.
Software and interface that is easy to navigate, self-explanatory, and fun.
A customer support team that is responsive, helpful, friendly, and treats every player with respect.
Ensuring a Safe and Trustworthy Environment
The security of your personal information is of the utmost importance. Once your personal account is compromised, it can affect all other online accounts.
This is also a time when hackers run rampant through the interwebs. There is a high demand for personal data to sell on the dark web, and there is no shortage of hackers trying to compromise data systems.
A top-tier poker site must have a top-tier security team that is always looking for signs of DDoS attacks. And the team must be consistently upgrading software and using the most recent encryption methods to protect their customers.
Security also extends to the players on the poker sites. While most poker players are honest, there are cheaters and those looking for an unfair advantage. This is why the best sites prohibit certain third-party software from using site data. They also ban practices like bum-hunting, and update their terms and conditions to stay ahead of the current cheating methods.
All of this requires transparency from the online poker operator/provider, enough to confidently assure players that their information is safe and the games are fair.
Game Variety and Availability
The larger the poker site, the more variety and larger game selection it can provide. But even the smaller sites can offer just the options that a particular player wants. Players should have options, not only in the stakes offered but in variations.
For example, eight-handed/nine-handed poker tables are standard, but six-handed action provides a different challenge, and heads-up play takes unique skill. Variations of the game itself also help to keep players interested. Hold'em is (and probably will always be) the most popular poker variation, but Omaha has been gaining ground for years. Some players also like Stud and Draw, as well as newer games like Badugi.
Even more, players like to choose from cash games and tournaments, some preferring SNGs and others enjoying fast-fold poker.
More options attract more players and keep them interested.
Promotions and Bonuses: Maximizing Your Earnings
The best poker sites are known for their bonuses and the top poker players know how to maximize those bonuses and take advantage of the promotions.
Bonuses typically reward players for signing up for a new account, making a deposit, or reloading their account. Promotions tend to lean toward keeping players interested and competing regularly, such as with daily missions or earning points on a leaderboard.
Both can be very lucrative if players use them wisely.
Sign-up Bonuses, Rewards, and Requirements
A common sign-up bonus is a match percentage sign-up bonus. For example, a 100% match bonus up to $500 means that you can deposit any amount up to $500 and the site will match that amount. If you deposit $100, their account should reflect $200 available for play.
Keep in mind that there are always terms and conditions. Those terms will tell you how many times you must turn over those funds before they are available for withdrawal. So, you may have to play that original $100 at poker tables before you have access to the other $100. However, some sites give that money to you without any requirements. Every site has a different offer.
Match bonuses can go as high as 150% or 200%. These are ones that may have stricter requirements but are much more lucrative if used carefully.
Poker sites have been known to offer a freeroll (or several of them) as a part of a signup bonus. An entry into a tournament where money is the prize pool is a way to pad your bankroll without depositing.
Typically, a poker operator will offer a set amount of money for free for signing up for a new account. This is rare because it is a no-strings-attached gift, such as $25, just for creating an account. Players should always take advantage of this bonus if and when it is offered.
Ongoing Promotions that Boost Your Bankroll
Poker sites regularly run at least one promotion all the time. Often, there are several promotions from which to choose to keep you interested, engaged, and at the tables.
Some examples of common promotions are:
Reload bonus: reward for depositing more money into your account, usually a match offer of between 20% and 50%, only rarely 100%
Freeroll(s): entry into a tournament with no buy-in (or ticket earned through play) to compete for real-money prize pools
Leaderboard challenge: earned points through cash game or tournament action rank players on a leaderboard, top finishers win cash
Missions: daily or weekly assignments that pay off in rewards, such as playing a certain number of hands or finding a hidden prize at certain tables
Prize package: reward of a prize package to a live event, which usually include travel expenses and tournament entries, through satellite regimes
Refer-a-friend: bonus for encouraging a friend to sign up for a new account, can be a set amount of money or a percentage of that new player's deposit
Rewards or VIP program: tiered system of player bonuses achieved through regular play, each tier offering better rewards than the last, such as bigger match bonuses, freerolls, gifts, exclusive tournaments and offers, and preferred status with a personal game host
Cashback: reimbursement for a percentage of losses or rake
How to Leverage Promotions for Long-Term Profitability
Top players, usually pros or semi-pros, know how to leverage promotions to offset losses or rake.
Recreational players often take advantage of a first-time bonus and then deposit more money without using a reload bonus. Or they might just continue playing without exploring all of the promotion options that could help pad their bankroll. Some players don't even pay attention to the bonus requirements, and when they don't fulfill those requirements, they don't earn their initial match bonus or claim their freeroll tickets.
The secret is that poker sites want you to keep playing. They will incentivize you to reload your account, to play more often, to remain loyal to their site. Always explore the promotions section to see what you can use. And if you don't see anything that you can use, message a customer support representative to ask if there is something that could encourage you to reload. They will almost always make an offer.
Banking with Confidence: Deposits, Withdrawals, and Speed
When playing on gambling sites that are not licensed by a state's regulatory agency or gambling commission, banking can be worrisome. Players may be wary when they cannot use a traditional Paypal, Visa, or Mastercard to deposit and withdraw funds. And ewallets and cryptocurrencies can be intimidating at first glance.
The job of the poker site is to offer an array of options and explain how to use them.
The job of the player is to read reviews to discover which of the deposit/withdrawal methods are the most reliable. These are the ones that have the best transaction speeds, and that players use most often. Reviews can provide this information, as can message boards and player forums.
The Array of Banking Options
Poker players like choices. They want to be able to transfer money to and from their online poker sites with ease and speed.
The options for deposits and withdrawals at online poker sites today are different than during the poker boom. However, there are still quite a few options, as ewallets that were available then have been replaced by a plethora of cryptocurrencies.
For the sites that our experts recommend, these are some of the options for both withdrawals and deposits:
Credit, debit, and gift cards (Visa, Mastercard, American Express)
Wire transfer
Money order
Player to player transfers or vouchers
Check by courier or mail (for withdrawals only)
eWallets
And then there is crypto, by far the fastest way to withdraw and deposit to online poker sites. Cryptocurrencies have become so commonly used that operators now offer numerous crypto options besides the common Bitcoin offering. Sites also provide step-by-step instructions for those just getting started in crypto. Some of the main currencies in that realm are:
Bitcoin
Bitcoin Cash
Litecoin
Ethereum
Binance Coin
Dogecoin
Tether
USD Coin
Some sites still only honor Bitcoin and Bitcoin Cash, but most others accept other coins as well.
The Crucial Role of Transaction Speed
The need for speed for online poker players mostly comes into play with deposits. They want to deposit immediately to play when they're feeling the urge or have the time. In some cases, they will log on to play a specific high-value tournament, reenter a tournament, or buy more chips for a cash game, and they need that transaction to be handled as quickly as possible.
Cryptocurrencies are the best for instant deposits, as do most credit and debit card transactions and player-to-player transfers. Bank wires take the longest, as traditional financial institutions vet their transactions and rarely process wire transfers immediately.
For withdrawals, most players have time to wait a few days for a payment to process. Bank transfers and checks by mail or courier obviously take the most time – up to two weeks in some cases – but crypto withdrawals are the fastest, sometimes within a few hours but almost always within 24 hours.
Recognizing Slow Payout Methods and Their Implications
It is not uncommon for online poker players to withdraw funds from their online accounts in order to play live events or cash games. Others withdraw their winnings to apply them to a credit card bill or to pay a debt, with some even withdrawing to pay a backer. There are many reasons that a timely withdrawal is important.
This is why it is important to read through all of the details of each payment method before depositing funds. Take the time to see which banking methods fit your needs, both for your deposit habits and withdrawal preferences.
Further, take note of all of the fees attached to your methods of choice. Each option will show the fees charged by the site and/or the institution processing the transaction. Each option will also have a minimum/maximum deposit and withdrawal limit. Knowing these things in advance will help deposits and withdrawals process faster and more smoothly every time.
Software Experience: Navigating the Virtual Poker Room
The online poker sphere has changed drastically through the years. From the very first wonky, clunky games with the most minimal moves available, poker has come a long way to where it is today. Player preferences have a determined the direction of the technological innovations.
Most tournaments now offer reentries. Prize pools have guarantees. Satellites have steps and incremental paths to win prize packages. Promotions include missions and leaderboards. There are many more game variations than Hold'em and Omaha, with mixed games even gaining in popularity. Long gone are the days of a handful of big Sunday tournaments. There are now dailies, nightlies and weeklies, as well as extensive series with dozens – even hundreds – of events.
Operators must keep up in order to keep their players happy.
Software Design and Usability
The software on which a poker site operates is the basis for gameplay. It affects the player's experience in every way. That is why it is essential to play on a poker site that has years of experiencing in the business, as that operator will know what players want and continuously update the software to maintain its appeal.
Poker players are accustomed to occasional glitches. There are DDoS attacks from hackers, along with occasional hiccups with tournament guarantees or payouts. But keeping those at a minimum – and fixing those glitches immediately – are essential to making players forget about those incidents and focus on their play.
The only thing better than consistent software updates is being transparent about those updates. Players should be informed all the time so questions and complaints can remain at a minimum.
Evaluating Desktop and Mobile Play
The beginnings of online poker required players to sit at a desktop computer and play on a single screen. Today, players want to multi-table cash games and tournaments, often using multiple screens.
Even more, today's poker players want to be able to play on the go. They want to log on to their favorite sites from their tablets and phones, with ease of transition from portrait to landscape, with access to all of their cashier and promotion options, and even with the ability to multi-table on those devices.
Players have been known to play important tournaments online in grocery store checkout lines, while taking public transportation, while sitting at a coffee shop, and even while playing live poker. The best sites make these things as simple as possible.
Software Quality on Player Engagement and Satisfaction
As mentioned, glitches happen. No technology is perfect. What matters most – aside from fixing them – is how the operator deals with players when those glitches happen.
Let's say, for example, a tournament experiences a glitch, and the site is forced to stop the tournament. That site operator should then:
Immediately post messages on all social media channels to explain what happened.
Send messages to players involved via email and on the site itself via a pop-up message.
A team of representatives should respond to all inquiries immediately, even if just to say that the problem and/or resolution is yet to be determined. Any answer is better than no answer.
When the problem is fixed, the site should communicate to all players what happened, how they fixed it, and if the players will receive any compensation or reimbursements.
Player engagement is easier when things are going well. But it is how a site responds during the tough times that players will remember most. They will appreciate the transparency and communication.
The easiest way to avoid having to do this too many times is to use top-of-the-line software. And with a solid team of technicians and representatives available, upgrades to the software can prevent many problems, or at least resolve them in a timely manner.
Ensuring Safety: Licensing and Trustworthiness
The top sites we recommend here are longstanding entities in the poker community. From BetOnline to Bovada, these brands have been in the online poker community – and the broader betting and gambling communities – for more than two decades.
With this comes name recognition, familiarity, and trust. If a site has been paying players and providing fair poker action for 20 or 25 years, that means that everything it has been doing from licensing to staffing has been working. Players know this.
Site Licensing
Licensing is a big part of ensuring that a poker site is safe, that it properly encrypts player information and uses random number generators and random shuffler products to guarantee that play is always fair. The holder of a license, whether the Malta Gaming Authority or Curacao Gaming Control Board, must be trusted within the community. Those regulators keep the sites audited, certified, and honest.
Some poker sites choose to post their licenses and certificates on their websites. Others do not prominently display that documentation, but players can obtain it by simply messaging a customer service agent and requesting that information.
When an internet search turns up a new poker site recommendation – not one that has been vetted by a trusted reviewer – the site may not mention licensing at all on its pages. Or they may say they are licensed generally in Panama or in the Caribbean. These are not regulators and should be red flags regarding the validity of that site's license.
Transparency about licensing is a key factor in garnering a player's trust.
Legal Considerations: Operating in Regulated Jurisdictions
Poker sites that are based offshore – outside of the United States – operate in a somewhat ambiguous area of the US gambling laws. The US as a whole does not regulate online gambling, and the laws on the books have multiple interpretations.
On the state level, most of them also have unclear gambling laws. Only a few specifically prohibit playing poker online, as is the case with the state of Washington, which long ago ruled through its laws and court system that gambling online is a felony. That is why, in some cases, sites will prohibit players from certain states. They do abide by state laws as legal counsel advises.
Most states, though, do not specifically address igaming. Sites that offer online poker to players in those states take a risk. It may put them on the wrong side of law enforcement. This risks another version of Black Friday happening again. A state or the federal government can seize a domain and the funds associated with it. This, in turn, risks player funds.
Players must know that they take this risk when playing on sites based offshore. Despite licensing with reputable global gambling authorities and operational experience that sometimes spans decades, these sites are a risk.
Evaluating Competition: Identifying the Softest Tables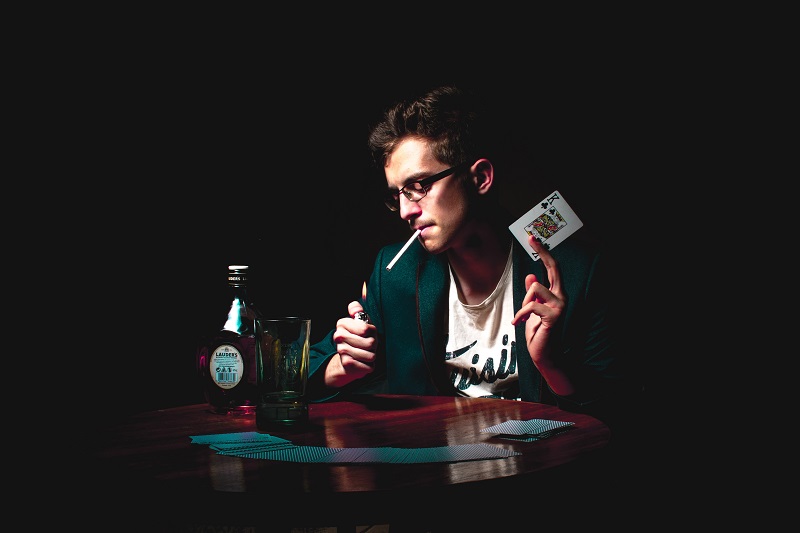 The fish at the poker tables are the softest players, the ones that lean the most toward recreational players and the easiest to beat. Poker skills provide the biggest advantage over the fish. Of course, if you can't identify the fish at your table, you are probably said swimmer, but there is typically at least one at every table.
There are soft tables in every poker room, both live and online. It just so happens that offshore online poker sites tend to have more than average. The sites attract more recreational players than pros, making it fertile ground for those with some poker skills to turn a profit.
Weaker Competition
It is the nature of competition. Stronger competitors win more often and do so on the back of weaker players. It happens in almost every sport, game, and contest in the world.
Poker is a bit more difficult than other games for the skilled players to profit regularly because of the luck factor. New players get lucky all the time. It is in the tenacity of the skilled players that they will come out on the positive side of the cards more often than not.
The key to finding juicy games is not what it once was. Programs that analyze data and point specifically to weak players are outlawed on most online poker sites. It is up to individual players to take notes on their competitors and target those with weaknesses. It can be as easy as watching opponents – even on sites that anonymize players – for a few rounds at any given table. If they regularly fold to raises or don't defend blinds, min-bet too often or play too much out of position, they are the fish.
That is where the skilled players make their profits.
Distinguishing Platforms with Softer Opponents
Most stereotypes about online poker platforms with especially weak players are just that – stereotypes. It is difficult to categorize an entire platform as attracting soft players.
However, smaller platforms tend to attract softer players because they feel that they can win more easily. Fish flock to the smaller platforms in the hopes of avoiding the pros and those who play more regularly. That is when semi-pros or skilled casual players can swoop in and play against those softer opponents. It is the best opportunity to push players around who may play scared – afraid to bluff or raise too often, afraid of bad reads, and always worried the other player has "it" – and not get aggressive.
Balancing Risk and Reward
Targeting fish and soft players isn't as cutthroat as it may sound. It can be fun for all players. Those targeting the weaker players don't have to crack down and play rough; they can do it in a fun way, encouraging those players to continue trying, creating a fun environment at the tables.
The key to attracting soft players is attractive promotions and smart advertising, but the primary way to keep those players coming back is by making sure they have fun while playing. When they believe that they've simply gotten unlucky or have positive attributes about their play, they will deposit again and come back. They play for entertainment and recreation, not for profit.
Beyond Poker: Exploring Casino Games and Sports Betting
Players focused on poker spend most of their time at those tables, playing the game that is America's pastime, the one that doesn't have a house edge, and the one in which skill outweighs luck.
Poker site operators, however, know that without that house edge, their profit comes from rake. And they must minimize rake to remain competitive in the industry. Therefore, the way to make the most profit and be a global competitor is to follow the trend, that is to offer casino games and sports betting options alongside the poker rooms.
Online Casinos and Sportsbooks on Poker Platforms
Some poker players do enjoy a distraction here and there. A fun game of blackjack or some mindless online slot play can be a palate cleanser and a good way to get off poker tilt. And many poker players enjoy sports betting, a type of betting in which, like in poker, studying data plays a significant role.
Online gambling operators that offer poker almost always offer online casino games and sports betting as well. They also tend to offer easy ways to toggle from your poker table(s) to the sporting events on which your money may ride.
The biggest convenience in this situation is that some states in America still don't offer state-licensed sports betting or casino games online, but offshore operators do. Finding an offshore site that can handle your favorite games and betting activity is easier when looking at sites like BetOnline.
Cross-Promotions and Their Impact on Player Engagement
One of the biggest advantages to a poker site being connected to sports betting and online casino games is the development of more promotions. Players can receive free sports bets with a poker room deposit, or they can collect free slot spins for using a special poker promo code. The larger online betting platforms can take advantage of the diversity of action available on their sites.
Often, players focused solely on poker don't even realize that their favorite room online is associated with a sportsbook or casino. Once they do, they also find out that they can easily use or transfer funds from one online vertical to another without having to make individual deposits, and this enables easy multifaceted action.
Benefits and Drawbacks of Diversification
As mentioned, there are many positives to finding a poker platform that also offers sports betting and online casino games. The convenience of having all of it in one place is a highlight for many players and bettors. Most notably, the movement of funds and the ability to use the same cashier for all three verticals.
There are some drawbacks, too, of course. Most importantly, poker prides itself on being a game of skill, more so that one of luck and chance. Poker players often consider casino games to be a leak, a weakness and a waste of money. They consider themselves to be skill game players, not straight-forward gamblers. They have long frowned upon the crossover igaming connections.
Another drawback is the distraction. Poker players know that focus is an important factor in success, which makes the sports betting and casino games an unnecessary distraction.
On the other hand, poker requires discipline, including the discipline to stick with games in which they have an advantage. They have no trouble staying out of the online sportsbook or casino.
Furthermore, poker players know that non-poker betting is the path to profit for operators, meaning those verticals provide the basis for online poker to continue without raising rake.
History and Reputation of Online Poker Sites
The original company that spawned Ignition and Bovada was Bodog, an online gambling company that launched in the year 2000.
BetOnline, which now also owns Sportsbetting.ag, launched in 2001.
The Winning Poker Network also began operations in 2001, with Americas Cardroom (now ACR Poker) as its flagship site and adding skins like Black Chip Poker in later years. The company also bought Doyle Brunson's online poker room – Doyles Room – in 2011.
This type of experience gives these sites credibility and name recognition, as players have trusted these operators since the early days of online gambling. They were all pioneers in the field and withstood the tests of time, the changes in technology, and the evolution of the online poker ecosystem.
These virtual poker rooms operated through the poker boom. When sites like PokerStars and partypoker, Full Tilt Poker and 888poker took the lion's share of online poker traffic, BetOnline and Americas Cardroom stayed alive due to reputation, experience, and loyal players.
And when sites departed the US market in 2006 due to the UIGEA and in 2011 due to Black Friday, these sites continued to offer their services to customers in the United States. When players had no other options, they turned to these trusted sites and realized why they stayed in operation for so long.
Evolution of Online Poker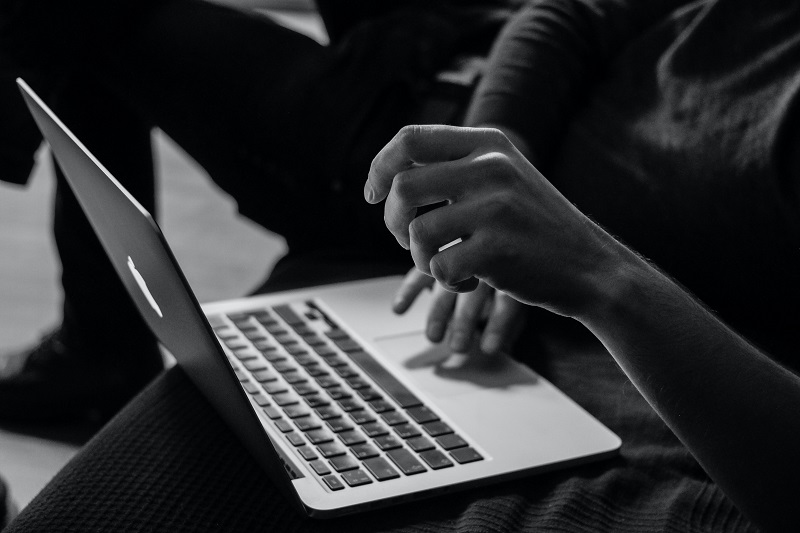 Technically, the first online poker product was IRC Poker, a way to put Hold'em and Omaha on the internet for cash games and tournaments. It was a wonky, command-based platform, but it was a start. It showed a bit of the game's potential.
Planet Poker
On that first day of 1998, Planet Poker launched for real-money online poker for players in the United States market. It delivered a legendary pastime previously relegated to smoky cardrooms and basement home games to the immediate, round-the-clock online streets. Quite simply, the invention of online poker was a game changer.
PartyPoker
PartyPoker was the next major site to launch in 2001, a few years after PartyGaming came out with its online casino games. With longtime poker player Mike Sexton helping form the product and improve the games online, the site quickly became a leader in the industry. It was the first to host a live poker tournament on a cruise ship, and the first PartyPoker-dot-com Million guaranteed $1 million for the winner. This introduced many players to the idea of online poker satellites. And Kathy Liebert won it, a still-historic moment for women in poker.
PokerStars
At the same time, PokerStars launched its play-money poker site in 2001 and switched it to real-money poker just before the end of that year. PokerStars also offered online satellites, one of which sent an accountant from Tennessee to the 2003 World Series of Poker to play the $10K buy-in WSOP Main Event. When he – Chris Moneymaker – won it for $2.5 million, it changed the poker landscape forever. The Moneymaker Era began, which subsequently kicked off what we now know as the poker boom.
Full Tilt Poker and UltimateBet
PokerStars took over as the largest poker site in the world, but partypoker remained a strong competitor. Even as new sites entered the arena – hundreds of them but notably large presences like Full Tilt Poker and UltimateBet – poker online was a phenomenon.
When the United States passed the UIGEA (Unlawful Internet Gambling Enforcement Act) law in 2006, sites like partypoker left the US market out of a fear of running afoul of the US government. Those that didn't leave, like PokerStars and Full Tilt, UB and Absolute Poker, did run afoul of the government, as demonstrated by Black Friday in April 2011. The top US law enforcement agencies seized those poker domains and all players' money.
What followed was the collapse of Full Tilt, the absconding of UB executives with players' money, a bailout for those companies' victims by PokerStars, and a new era of online poker.
Most US-based players found offshore sites like Americas Cardroom for real-money online poker.
Individual states in the US had to legalize online poker on their own, which only a handful did.
Black Friday inspired other countries to lock out global sites and require individual country licensing for ring-fenced poker operator offshoots.
Countries like Australia outlawed all online poker and igaming.
Poker on TV all but disappeared with the exception of the WPT and WSOP.
Live poker suffered from a lack of online poker affiliations and online seat winners attending live events and series.
The online poker industry rebuilt itself, albeit in a fragmented and somewhat confusing way. The industry remains quite segregated by American state markets, European country markets, and slow-moving legislation in countries around the world.
Global vs Regional Accessibility
Those segregated markets operate via their own laws, which differ from one to the other. From Italy to Portugal to the UK, each country's laws and igaming regulations differ. Only the world's largest sites, like PokerStars and now GGPoker, have been able to afford to apply for licensing in each country, relocate servers, and comply with every regulation to open in all of the smaller markets.
The United States market is the most confusing, as there are 50 states plus Washington DC and territories.
Nevada legalized online poker but not online casino games in the years that followed Black Friday.
Delaware legalized a larger group of online games, including poker, but only through a single land-based entity.
New Jersey legalized all igaming, followed by Pennsylvania and Michigan much later.
Other states, like Connecticut, West Virginia, and Rhode Island, have legalized igaming, but poker sites have not launched due to small populations not worth the cost of licensing for poker operators.
The Multi-State Internet Gaming Agreement (MSIGA) connects some states' poker operators across state lines, such as Nevada, New Jersey, Delaware, and Michigan. Other states, like Pennsylvania, have yet to sign MSIGA and join with others to create a larger player pool.
The laws are complicated and vary from state to state. They all use geolocation to ensure players are located within proper state borders when playing. And each state can use its own methods, set its own rules, and oversee their industries in different ways.
The Impact of Government Regulations on Site Availability
The breakdown of online poker availability after Black Friday left many poker players in the dark. Companies they trusted for the games, like PokerStars, were not an option and had no answers about the US market. And state governments were slow to act, as is customary for bureaucracy.
Players simply wanted their poker, and they found it through operators like the Winning Poker Network, Ignition/Bovada, and BetOnline. Those sites were available to players in nearly every state in America.
As players deposited and withdrew, cashed in on promotions, and experimented with the games, word spread in the America online poker community that certain sites were trustworthy and safe. And the more players that joined those sites, the more game variations that appeared and tournaments that increased guarantees.
Today, sites like Americas Cardroom rival the largest global poker rooms online with regard to traffic, value, and player reviews.
FAQ
A: We are! Our team here at LegalUSPokerSites is a combination of poker players, journalists, and poker industry veterans who live and breathe poker. Most of our authors have been playing poker for most of their lives and have been professionally involved with poker for more than a decade.
Take one of our writers, Cliff Spiller, as an example. Cliff manages most of our reviews and has been writing about online poker for more than 14 years. He writes for a number of poker sites and has written several how-to guides. It's hard to find someone more knowledgeable and experienced when it comes to the online poker industry. When you want to know about an online poker site, you ask Cliff to review them and that's exactly what we've done. There's a chance you might run into him at the tables too!
A: This all depends on the site you're playing on. If you're signing up for any of the sites we've reviewed, then the answer is simple: yes. There are definitely some unreputable sites out there, but we make sure to avoid them at all costs. The first thing we take into consideration when reviewing a site is whether or not it's safe. We won't even consider it an option if it isn't.
So as long as you do your research, then yes, online poker is completely safe. If you sign up for shady sites and don't do your research beforehand, then online poker can be less safe. Always do your homework and always check out reviews before signing up for an online poker site.
If you stumble across an online poker site we haven't reviewed and are considering playing there, there are a few things you should check out. The first thing you want to do is check to see if the site is licensed and regulated in a jurisdiction. After that, you should check everything that we've outlined on this review page. We have some recommendations on our reviews page, but if you're looking for some new online poker sites, make sure to check all the boxes.
So remember, check for safety, look at the player pool, and see what the sign-up bonuses are like. After that, you want to check out all the banking options and make sure they have the ones that work for you. If you want to primarily play on mobile, make sure you check out the software is compatible with your device. After that, just look for a site that you can have fun at. Poker's a social game, so don't forget to interact with the other players and have a good time!
A: So we've listed what goes into our reviews and what makes a good online poker site. Now, where should you start playing? We've reviewed several online poker sites and can recommend a few depending on what you're looking for. Ignition Poker has a great sign-up bonus and it's also a site that caters towards recreational players. Its software discourages professional players and they also have good banking options.
Another site we tend to recommend is Bovada. They have a great sportsbook and casino too. If you're a sports bettor and like casino games, this is a win-win. You get to enjoy these games, but the games also bring in softer players to the poker table. Sportsbetting Poker, as you might guess from the name, also has a pretty solid sportsbook. Again, this brings in plenty of soft players. On top of that, Sportsbetting.ag gives you a 25% Bonus for Life. That's a 15-25% match on all of your deposits up to $2,500.
These are our top three and are great places to start.