Legal Poker in Florida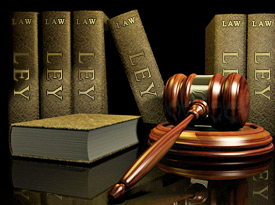 Legal Poker in Florida
Last Updated December 31, 2018
Online poker has been an absolutely massive hit in the state of Florida.  At the peak of the poker boom, you couldn't look at the roster of a major online poker site and not find a player with ties to the state.  While we're a bit past that point, online poker still remains a topic of great interest for a new generation of Florida poker players.  With them in mind, here's a big-picture look at online poker in Florida that covers the law, the history and the future for real money poker played online from the state.
2019 Updates with Florida Gambling
Florida remains one of the most popular places in the United States to play live poker. From the Seminole Tribe's various casinos with prominent poker rooms to racetracks that have added table games like poker, there are many places to find cash games of all types and tournaments with large guarantees.
Even so, the likelihood of Florida legalizing online poker remains slim, primarily because the tribal leaders are not very supportive of putting their games online but also due to the many complications required to change their state compacts.
The Seminoles seem to be in constant battle with lawmakers over various aspects of the gambling industry in Florida. One of the latest issues pertained to pari-mutuel wagering facilities that offer table games similar to those in the Seminole casinos. The tribe pays an annual billion-dollar fee for exclusive rights to player-designated games like poker, but racinos have gone to court to offer the same types of games in order to compete with the larger casinos. The situation is wildly complicated but may affect the availability of live poker in Florida in the future.
There are also more jai alai frontons that have decided to offer poker per a loophole in the current gambling laws of Florida. This could mean even more live poker in the state if lawmakers don't take steps to stop it.
In the mid-term elections held in November 2018, Amendment 3 was on the ballot. The Casino Gambling Initiative was set to allow Florida voters to decide if all new gambling laws and amendments should be put before the voters for final decisions, with a 60% margin required for approval.
The newly-branded Poker Alliance used this opportunity to take its first major stand on an issue and came out forcefully against Amendment 3. The group promoted op-eds and dedicated much of its website to its opposition in hopes of defeating the proposal. But despite that last-minute effort, voters approved Amendment 3by a significant margin of 71.5% for and 28.5% against. Any future changes to gambling laws in Florida now require a ballot measure and public vote.
What Forms of Gambling Are Legal in Florida?

| Type/Code | Summary |
| --- | --- |
| State Code Section(s) | XLVI.849; XXXIII.550-551 |
| Definition of Gambling | Gambling: Whoever plays or engages in any game at cards, keno, roulette, faro or other game of chance, at any place, by any device whatever, for money or other thing of value, shall be guilty. |
| Definition of Game of Skill | Game of skill: A game in which the player does not control the outcome of the game through skill or a game where the outcome is determined by factors not visible, known, or predictable to the player. |
| Online Poker/Gambling | There is no regulated online poker or gaming in Florida. The National Council of Legislators from Gaming States tried to push legislation for online poker in 2012 and beyond, but lawmakers were uninterested in stretching gambling beyond the land-based racinos and Indian casinos. |
| Live Poker | Live poker is allowed at the racinos and the casinos on Indian lands, complete with cash games and tournaments. |
| Casinos | Two federally-recognized tribes operate a number of fully-functional casinos throughout the state per IGRA. Many race tracks also operate casino games like poker and slot machines, making them racinos. |
| Sports Betting | Florida has not yet considered a sports betting bill. |
| DFS | Several bills were introduced in 2018 to legalize and regulate daily fantasy sports, but none passed. |
| Other Forms of Gambling | Lottery, pari-mutuel wagering for horse and dog racing, jai alai, penny-ante games with winnings not exceeding $10 (including poker), bingo, charitable gaming. |
Playing Online Poker in Florida
Just like everyone, poker players from Florida want to play at online poker sites that they know are safe and reliable.  That's why all of the sites we've selected as the top real-money poker rooms for Florida hold legally issued licenses from their respective jurisdictions.  We further narrow our list by bonus size, game toughness and software quality, resulting in these top picks for Florida online poker:
Are Florida Players Welcome at Online Poker Sites?
Playing online poker in FL is a snap.  All of the major online poker rooms that accept US players take sign ups from Florida, so you're not going to run into any problems trying to create an online poker account and then finding you're not actually allowed to sign up.
Online Poker – Is It Legal in Florida?
Florida law has a lot to say about gambling in general, but their law is a bit mute on the specific issue of online poker and the larger issue of online gambling.  Precisely how Florida law transfers to online activity is a matter for a legal professional.  Our goal with this section is to extract some key parts of Florida gambling law, providing you with a basic foundation for researching the issue.
Let's discuss the parts of gambling law in Florida that could intersect with playing poker online for real money.
It is a second degree misdemeanor to engage in unregulated gambling in Florida (Section 849.08).  The charge of "gambling" also provides the statutory definition for gambling in Florida law, which is pretty broad: "any game at cards, keno, roulette, faro or other game of chance, at any place, by any device whatever, for money or other thing of value."
The inclusion of "cards" in the above definition suggests poker is covered by the definition.  Another aspect of Florida law extends the definition by criminalizing wagering on games of skill as well as games of chance (Section 849.14).
Florida law allows poker play conducted at cardrooms, and requires any cardroom to be licensed and to follow a variety of regulations (Section 849.086).
Small-stakes poker games conducted in the home are legal in Florida, given that certain conditions are met.  It does not appear that this exception can be applied to online poker games under current Florida law (Section 849.085).
As you can see, a number of aspects of Florida law could apply to playing online poker.  As no one has ever been charged with breaking the law for playing poker in FL, we do not have a completely clear sense of precisely how the current law would apply to online poker.  You can review Florida statutes for yourself here .
Florida & Online Poker Regulation
Florida is an interesting state on the matter of online poker regulation.  As mentioned earlier, poker is quite popular in the state.  Partially as a result of that popularity, there have been some previous attempts from state lawmakers to introduce online poker games regulated by the government.  However, those attempts have yet to bear fruit.
A likely scenario is that Florida will revive their push for online poker regulation if the federal government passes an online poker bill.  Another is that Florida will follow along with another large state such as California to create a substantial player pool for an online poker room.  What both scenarios have in common is that each relies on some other agent to act first; Florida appears to be a state that will be a follower and not a leader on Internet poker.
FL Poker & Gambling Facts
Florida has reportedly been offering gambling since right around the time the first tourists arrived in the state.   Resorts catering to gamblers have existed since the nineteenth century.  In the 1900s, Florida saw a steady push and pull on the issue, with proponents managing to advance gambling at a rate slightly faster than opponents could shut it down.  In the current day, Florida continues to fight an internal battle over just how much regulated gambling the state wants to allow.
The only major type of regulated gambling not offered in Florida is commercial casino gambling.  Interestingly, the state almost approved such casinos back in 1958, but intervention from then-Governor LeRoy Collins shuttered the move.  Casinos may one day come to Florida, but as of now you'll have to settle for a lottery, pari-mutuel bets, charitable gambling (bingo, raffles) and an array of tribal gambling choices.
As of now, the state of Florida does not back, license or regulate any online forms of gambling.  While there has been a bit of talk about potential legislation, it seems as if poker players will have to continue to choose sites regulated by other countries for the time being.
All Poker and Gambling Laws by State
Florida in the News
Florida Gambling Resources
If you'd like to continue your research into Florida law, online poker and the general gambling environment in the state, here are some helpful resources for extending your search.
Florida Gaming Watch .  An excellent aggregator of news related to gambling in Florida, with a focus on gambling legislation and related headlines.  Great way to survey months of news with just a few clicks.
Florida Gambling Timeline .  Nice feature that will prove useful to anyone wanting a more comprehensive look at how regulated gambling expanded over the years in Florida.
Florida Council on Compulsive Gambling .  Problem gambling is a serious issue, and anyone involved in online poker should familiarize themselves with the core resources for understanding and dealing with responsible gambling.
Florida's Connection to Poker
When you imagine the state that produces the best poker players, you might think of Nevada or Texas.  They may well be at the top of the list, but Florida is a state that must be included in any serious conversation on the subject.
Here's one stat that helps illustrate why that's the case: From 2007 through 2011, at least one poker player from Florida made the final table of the World Series of Poker Main Event.  A number of very recognizable poker pros have Floridian roots, including well-regarded tournament pro and PokerStars-sponsored player Jason Mercier and multiple WSOP bracelet winner Michael Mizrachi.  If the trend of the last decade persists, we should expect to see much of the next generation of high-profile poker champs originating from the Sunshine State.