Postle Case Defendants Speak as Galfond Leads Data Search
By
September 29th, 2020 | Last updated on September 29th, 2020
Home
»
Poker News
»
Postle Case Defendants Speak as Galfond Leads Data Search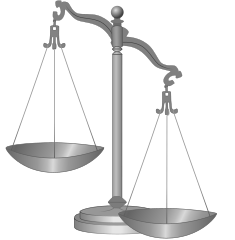 Two weeks ago, a yearlong legal matter – the lawsuit known to many in the poker world as the Postle cheating case – ended…for the most part. Or so we thought.
The list of plaintiffs included Veronica Brill (the woman who brought the cheating allegations to the larger poker community in the first place) and 87 other poker players. They filed the lawsuit in the US District Court in the Eastern District of California on October 8, 2019, citing nine allegations of wrongdoing. The original defendants were Mike Postle (the alleged cheater), Stones Gambling Hall (the place where the cheating occurred), and Justin Kuraitis (an employee of Stones).
The core allegation was that Postle cheated during Stones Live webcasts.
Action in the case got off to a slow start because Postle hid from the paperwork until January 2020. The motions began until, ultimately, Judge William Shubb dismissed all claims on June 3.
The only recourse for the plaintiffs was to file an amended complaint against Stones and Kuraitis only. Instead, the parties entered into settlement talks. By September 11, about sixty of the plaintiffs agreed to the settlement, and Mac VerStandig withdrew as the attorney on the case.
While the non-settling plaintiffs may file an amended complaint before October 1, the crux of this particular case is over.
Ummm I didn't https://t.co/CEOdZ9Mr6X

— Veronica Brill (@Angry_Polak) September 16, 2020
This is all detailed further in my last article about the settlement.
Some People Had Some Things to Say
Kuraitis felt free to speak at that point and posted a very long letter to the poker community via Twitter. He said he had not spoken until that point on the advice of counsel but wanted to say, "The allegations against me were false."
He railed against the "poker community" and "wanna-be 'celebrity' commentators," saying that the "propaganda machine that these guys created was prolific but it was all a case of confirmation bias." However, Kuraitis praised an online website closely affiliated with Postle for telling the story he wanted told. "During this time," Kuraitis wrote, "a poker media company called Rounderlife emerged from the darkness and was the only one doing actual research." (It is actually called Rounder Life.)
"The Twitter mob is real, it is ugly, and it has real life consequences," Kuraitis wrote. He noted that he was threatened with violence because of "one person on Twitter and the mob of people who were willing to believe her without facts." He appeared to refer to Brill but did not say her name.
He finished with his take on the poker community at large. "It is the person with the loudest platform and the most followers that will get heard and ultimately believed and that is a dark commentary on the poker community that must be reconciled for the good of its own future."
There are some things I've wanted to say for a while now@Joeingram1 @Angry_Polak @DougPolkVids @mac_verstandig @Mike_Postle @MarleCordeiro @RealKidPoker @StonesLivePoker @notthefakeSVP @RounderLife @haralabob @espn @barstoolsports @kirkrexfordhttps://t.co/2FERsqGoFJ

— Justin Kuraitis (@JFKPokerTD) September 15, 2020
Postle, on the other hand, did not engage with anyone via Twitter. He did provide a statement to the Sacramento Bee, though he declined an interview request:
"As much as I'd like to say, all I can really say right now is that I have my side of this entire fiasco to tell. It won't just shock the poker and gambling industries, but the entire world.

"This all goes way beyond just my innocence but includes an incredible 17+ year story along with it and what's happened since the allegations. In fact, it's such a mind-blowing story that it's being told to Dave Broome at 25/7 Productions, who will be producing a wild documentary for the world to see on it!

"I've been waiting for many, many months on this, and I'm anxious for it to finally come out. So, to all the detractors and accusers who have asked, 'Why hasn't he spoken or provided his evidence of innocence and explanations?' Well, guess what … Now you know."
We do?
Postle has still yet to publicly defend his own play or refute the numerous and specific allegations against him. Kuraitis, Rounder Life, and a handful of "anonymous" Twitter accounts continue to try to do it for him.
About the Documentary
Evidently, Dave Broome is a television producer who launched an independent production company in 2003 called 25/7 Productions for "innovative entertainment programming in television, online and full-length documentaries."
Ironically or not, Broome is credited with creating the television show called "The Biggest Loser."
Little is known about the documentary regarding the Postle scandal except the few things that Broome has confirmed via his Twitter account. He wrote that everyone in the poker community will have the opportunity to be a part of the documentary "for or against Mike."
While playing this out on social media isn't how I typically produce but I will say to everyone in the poker community you will have the chance to be part of this – for or against Mike. He will show why he's innocent and those who believe he's not will get their chance too https://t.co/TPpze4qkvZ

— Dave Broome (@broome88) September 16, 2020
Broome added that Stones Gambling Hall is not funding the project. Postle and Kuraitis will tell their stories in the documentary, but they are "not involved in the production." Broome claims to be an unbiased producer with no skin in the game.
About Employment with Stones
It seems that Stones and Kuraitis remained connected throughout the lawsuit. CardPlayer confirmed that Kuraitis remained on the payroll during all of the investigations and allegations, only to be furloughed in March 2020 due to the coronavirus-mandated shutdown of the card room.
Kuraitis claimed that "countless local Sacramento poker players" circulated a petition to bring him back to Stones, but Stones' confirmation that Kuraitis didn't miss a paycheck until this year's virus shutdown. It is unclear what petition circulated or was even necessary.
Speaking of Stones, the California cardroom did not issue a statement after the settlement, only to claim that the wording of the settlement documents "clears Stones and employee of any wrongdoing." The person operating the Twitter account chose to snap back at some of its critics on social media, in what many said was an unprofessional handling of the matter.
Meanwhile, it is important to remember some of the statements in the Stones' official motion to dismiss filed with the US District Court in March 2020.
"This lawsuit reflects the oldest complaint of gamblers – that their lack of success means they were cheated. Plaintiffs ask this court to hold King's Casino, LLC, dba Stones Gambling Hall liable because defendant Michael Postle won too many hands of poker from them."
…and…
"Plaintiffs contend that Stones owed a duty to them to prevent Mr. Postle from cheating. No such duty exists."
…and…
"Casinos do not owe a general duty of care to gamblers."
The poker world can't agree on anything yet I think we are mostly unified that this JK guy is a douche and should never work in our industry again.

— David Baker (@audavidb) September 15, 2020
About the Attorney
Mac VerStandig represented the plaintiffs from the beginning, from two dozen to the final tally of nearly 90. In the end, after the settlement for the majority of the plaintiffs, he filed a motion to withdraw as counsel.
As a part of the settlement deal, VerStandig had to issue a statement, which read:
"After reviewing evidence with the cooperation of Stones, my co-counsel and I have found no evidence supporting the plaintiffs' claims against Stones, Stones Live Poker, or Justin Kuraitis. My co-counsel and I have found no forensic evidence that there was cheating at Stones or that Stones, Mr. Kuraitis, the Stones Live team, or any dealers were involved in any cheating scheme. Based on our investigation, we are satisfied that Stones and Mr. Kuraitis were not involved in any cheating that may have occurred."
Specifically, this statement excluded Postle, as he was not a part of the settlement. In addition, VerStandig wrote a piece to explain, noting that he made the statement "because I knew it to be in the best interests of my clients agreeing to settle." He added that it was carefully worded "to ensure I would not be signing my name to a falsity."
First column I've ever written in a truck stop parking lot. https://t.co/0FQGNGI54J

— Mac VerStandig (@mac_verstandig) September 19, 2020
About the Settlement
While most court settlements remain private, others leak to the media for various reasons.
PokerNews obtained a copy of the settlement terms. The plaintiffs who chose to settle received a cumulative amount of $40K, or approximately $645 per person. This contradicts the Stones claim that it was a "nominal" amount, as well as claims by Postle's friends on Twitter who claimed the plaintiffs received only comps at Stones.
As for those who didn't settle, there may be information about their next steps later this week. The deadline for them to file an amended complaint is just days away.
About Hand Analysis
The narrative from Postle's friends and Kuraitis in the past several weeks focuses on "cherry-picked hands" instead of an overall analysis that led the poker community to conclude that Postle cheated.
There are actually 92 in the "alleged" time frame. You guys left off the worst 1/3.

Inflated the stats by six figures…

Exaggerated the win rate…

Cherry picked the best hands to show…

…and you specifically made up a BS conspiracy video about me @AndreasFroehli

— Justin Kuraitis (@JFKPokerTD) September 18, 2020
Keep in mind that Joey Ingram worked with Brill and others to view more than 50 hours of hands played on the Stones Live stream during the time period that Brill claimed Postle cheated.
Impromptu livestream – I will go over every single hand that @Mike_Postle played during a session on @StonesLivePoker to take a look at his entire play vs various hand histories that have been posted. I'll speed it up to move from hand to hand.https://t.co/gvhOjXmazx

— Joey Ingram #passion (@Joeingram1) October 1, 2019
A number of players took to the Stones Live archives to prove that the analyzed hands were not "cherry picked" or the product of some conspiracy to take Postle down. Bart Hanson was one who showed some hands that supported the allegations of cheating.
I've been wanting to do this for a long time. Here's my take on the Mike Postle cheating scandal with a collection 20 hands, condensed with some new. If you haven't seen material on this in quite some time I would suggest having a look https://t.co/Odz8m3v68Y. pic.twitter.com/ybv6tXgaf0

— Bart Hanson (@BartHanson) September 18, 2020
Several other people in poker decided to do the same, to examine hands played by Postle. Phil Galfond, founder of Run It Once Poker, longtime player and entrepreneur, and well-respected member of the poker community, is ready to do it.
I'm a busy guy. I probably wasn't ever going to think about Postle again, but @JFKPokerTD & @StonesGambling responded to a legal "victory" by taunting the victims.🤮

If we get all HHs into PT or a spreadsheet, I'll create a detailed report with proof (or lack thereof) myself.

— Phil Galfond (@PhilGalfond) September 19, 2020
Other players, like KL Cleeton, have stepped up to help in the daunting process of working through an extraordinary number of hands to transcribe them and put the data into a system that will show an unbiased analysis. It seems there are 89 streaming sessions from Stones Live to download, which adds up to approximately 425 hours of play.
we're in the process of getting everything into a cloud system that will allow us to crowdsource gathering this data for DB analysis

— K.L. Cleeton (@highhands89) September 21, 2020
Matt Berkey, longtime player and owner of Solve For Why Poker Training Academy is doing something similar. A student wrote a code to "screen scrape" all of the hands from the Stones Live streams and convert them into hand histories that can go into a Poker Tracker database.
Ultimately, the data will tell the story.
Meanwhile, this article for Wired from security writer Brandan Koerner takes readers on a very deep dive into the cheating scandal. It is a long but very good read.
Mike Postle became such a poker force that people took to calling him the Messiah and even God. Veronica Brill thought it was too good to be true.

Let the chips fall where they may.

— WIRED (@WIRED) September 21, 2020
Related Articles