Postle Responds as 88 Plaintiffs File Amended Complaint
By
March 28th, 2020 | Last updated on March 28th, 2020
Home
»
Poker News
»
Postle Responds as 88 Plaintiffs File Amended Complaint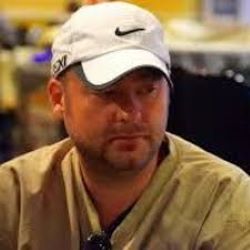 The case has been interesting from the first public allegations of cheating.
In September 2019, Veronica Brill accused Mike Postle of cheating to win at the poker table during the livestreams of cash games at Stones Gambling Hall in Northern California. Joey Ingram put together hours of footage with commentary concluding that Brill was correct. The VerStandig Law Firm, headed up by poker player Mac VerStandig, filed a lawsuit on behalf of Brill and 24 other plaintiffs. They presented a civil complaint with nine causes of action against Postle, Stones, Stones parent company King's Casino, and Stones employee Justin Kuraitis.
Needless to say, the poker industry was fired up.
As lawsuits sometimes do, though, the case dragged on in its first few months, as VerStandig had difficulty serving Postle with the complaint. Postle didn't accept the complaint until January 2019, and it wasn't until the first week of March that King's, doing business as Stones, filed its first response.
It's been heating up ever since.
Motions to Dismiss
When King's Casino, doing business as Stones Gambling Hall, filed its motion to dismiss on March 4, it attempted to smear the plaintiffs as typical gamblers who were angry that Postle won too many hands of poker from them.
The motion was based on three assertions by King's:
–1. Gambling losses are not cognizable as damages under California law and public policy, and these represent four of the five claims against Stones.

–2. Since Stones had no motivation to promote cheating, the plaintiffs have no precedent under which to claim that Stones breached a duty of care.

–3. Plaintiffs failed to provide details of when each plaintiff spoke to Stones, how they were harmed and misled, and what they were told by Stones. This falls short of federal pleading standards.
Kuraitis then followed up on March 13 with a motion to dismiss and to join King's Casino in its motion.
In what world were you expecting anything different? Literally every single step they've taken, from my first complaint to Justin a year ago, to inviting Mike's brother to play on the last live stream game in stubborn protest, has shown you this path.

— Veronica 2.0 (@Angry_Polak) March 5, 2020
Postle Files Motion to Dismiss
On March 25, Mike Postle filed his own motion without an attorney. He clearly had legal assistance in preparing the document, as it looks wildly similar to parts of Stones' and Kuraitis' motions. He filed a motion to dismiss the plaintiffs' complaint.
Postle included a memorandum of points and authorities that began by stating the complaint should be "dismissed in its entirety because it fails either to state a claim upon which relief can be granted or to plead fraud with particularity."
He explains the various counts and reasons for their dismissal as follows:
–Counts I (violation of Racketeer Influenced Corrupt Organization Act), II (fraud), III (negligent misrepresentation), and IV (negligence per se): Allegations consist "entirely of speculative or conclusory statements and improper or illogical inferences from neutral facts."

–Counts II, III, and IV: Plaintiffs "fail to plead each count with particularity, gambling losses are not cognizable as damages under California law and public policy, and plaintiffs allege purely economic losses and fail to assert a special relationship between plaintiffs and Mr. Postle."

–Count V (unjust enrichment): Unjust enrichment is not recognized under federal or California law.
The rest of the counts in the original complaint were not aimed at Postle.
In addition to presenting his own arguments, he referred to those of the other defendants.
Interesting Document Leak
Throughout the public airing of grievances and the revelation of information in this case, one particular poker media outlet (Rounder Life) had been outwardly supportive of Postle. They printed numerous reasons that Postle acted the way he did and made certain plays. They allege that other media outlets reported erroneously and misreported facts.
Some asserted that Postle was a part of Rounder Life in the past and may have continued to be a part of the publication, possibly even penning some of the pro-Postle articles himself.
Longtime poker reporter Haley Hintz reported that the initial article from Rounder Life showed a copy of Postle's motion unsigned by Postle, which could not be the copy that was published through the court.
To me, it's absolutely effin' hilarious that Mike Postle posted his own phone number (or allowed it) within that recent RounderLife piece crowing about him having filed a formal legal response. Multiple stories coming over the next few hours.

— Haley Hintze (@Haley_Hintze) March 25, 2020
VerStandig also took to Twitter to comment that Rounder Life showed that copy of Postle's motion with no clerical stamp and before it was docketed.
It is peculiar @RounderLife has obtained Postle's motion, filed "late this afternoon." Counsel were e-mailed copies earlier today; it has not been docketed, hence no clerical stamp appearing thereupon. I'll forbear from commenting on the motion itself. https://t.co/yJXd06ydcG

— Mac VerStandig (@mac_verstandig) March 25, 2020
Hintz then took it further. She somehow obtained documentation that evidenced an ongoing link between Postle and Rounder Life. Evert Caldwell of the "Rounder Life News Team" responded with a hastily written attempt to discredit Hintz and insult her ethics. We won't link to that scattered and insulting "article" but will note that Hintz responded.
In that responding post, Hintz added more details about errors in Postle's filing and proof that he did, indeed, have the help of two lawyers, one who claimed he no longer represented Postle.
Ready for another deep dive on the @Mike_Postle defense filing? I thought you were, with many issues explained: https://t.co/sxvVYy6zGt

— Haley Hintze (@Haley_Hintze) March 28, 2020
Surprise! A New Complaint
On the same day that Postle filed his response to the initial complaint, VerStandig, along with fellow attorneys Kelly Minkin, William Pillsbury, and Julian Bach, filed an amended complaint.
While the original complaint listed a total of 25 plaintiffs, the amended one lists 88 plaintiffs. The newly-filed document also includes two additional causes of action: Consumer Legal Remedies Act and negligence per se.
One of the most notable additions to the new document is a general allegation of "Mr. Postle's Employment by Stones." This section claims that despite having been accused of cheating, Stones hired Postle to host multiple shows for Stones Live Poker. He was compensated for the "Postle and Pals!" shows on at least two occasions in 2019.
Further, the complaint alleges that Postle was an employee of Stones for other episodes of the shows that will only be unearthed through the discovery process.
Another new general allegation in the document is "Mr. Postle and Stones' Structuring of Financial Transactions." This notes that numerous gaming sessions ended with Postle holding more than $10K worth of casino chips. On those occasions, Postle utilized chip runners to cash out his hips for him in smaller amounts in order to evade financial reporting requirements.
This section of the complaint also notes that Stones was aware of this illegal activity.
A third new general allegation is "Rake Damages," which stated that Stones collected a rake from every hand in which Postle participated. The amount totals tens of thousands of dollars. And the document notes that the plaintiffs would not have played in the games if they had known of any of the illegal activities in process.
Earlier this evening, we were privileged to file an amended complaint in the pending Postlegate litigation, on behalf of nearly 90 members of the poker community. We look forward to proceeding with our case in court, and have faith in the judicial system. https://t.co/FJ2f6ohHLy

— Mac VerStandig (@mac_verstandig) March 26, 2020
Two New Causes of Action
Count X is new and labeled as "Consumers Legal Remedies Act" against Stones.
As explained in the document, Stones represented a secure and honest game in Stones Poker Live, but it was not, which violated the California Civil Code. Stones also represented to Brill that it investigated her allegations of cheating by Postle, another violation.
The plaintiffs also demanded remediation for damages due to the aforementioned practices. They asked Stones to "identify and refund all players any and all monies lost in any hand in which Michael Postle participated, in any Stones Live poker game between July 18, 2019 and the present." Stones did not comply.
Due to that, the plaintiffs request a judgement in their favor in the sum of $10 million to be divided amongst the plaintiffs in proration to the number of minutes played on broadcasts.
Count XI is negligence per se, a second of these counts. This, however, is solely against Postle, alleging that he violated the California Penal Code by cheating in "any gambling game in a gambling establishment." Since Postle violated this statute by cheating, he owes an amount "equal to their pro rata shares of the monies Mr. Postle won" and other losses.
Next Steps
With the caveat that this author is not an attorney, the understanding is that the defendants may all file new responses to the amended complaint, likely new motions to dismiss.
At that point, the plaintiffs will submit an opposition to all of the motions to dismiss.
There is still a status conference for pretrial scheduling set for all parties to appear on July 20 in front of Senior US District Court Judge William Shubb. They must try to agree on a discovery plan before that meeting. It is unclear if this meeting will stay on the schedule or be pushed out.
Related Articles