By
April 30th, 2018 | Last updated on January 6th, 2021
Maryland Poker Laws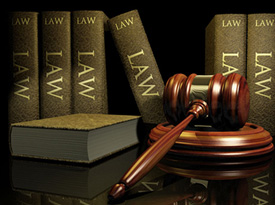 Maryland Poker Laws
Last Updated January 6, 2021
Maryland is a unique state when it comes to the issue of online poker.  As most poker players from the state know, getting online to play poker can be a challenge in Maryland.  That's not to say it's impossible for Marylanders to play online poker, but there is definitely information you'll want to review before playing real-money poker online.
Maryland is one of those states in the US where players do have fewer options for playing poker for real cash online.  While their options may be fewer, that doesn't equate to no options whatsoever.  In fact, some of the top US-friendly poker sites welcome Maryland players – but it's limited to a few.
We'll discuss that information, along with a broader survey of gambling in Maryland, in our Guide to Playing Online Poker in Maryland.
Most Recent Online Poker News in Maryland
It has been quite a few years since online poker was discussed by lawmakers in Maryland.
In 2012, State House Speaker Michael Busch included online poker and casino games as a part of the special session legislative agenda. He had no detailed proposal but did want to consider online poker as part of a larger gambling expansion plan. Neighboring states were moving in that direction, and some Maryland lawmakers wanted to consider the option as well.
However, days later when the agenda became official, online gambling was not in it. Busch even downplayed the idea that it had been a serious consideration.
Since then, there have been no proposals for online poker and/or casino games.
This could change in the coming years. Neighboring Delaware has been offering online gaming for more than five years, and Pennsylvania just launched its online gambling sites in 2019. West Virginia legalized online poker and casino games and plans to launch those sites by 2021.
Casinos have grown in popular in Maryland in the past few years, with poker rooms at establishments like Maryland Live! and MGM National Harbor drawing big crowds of players. Online gaming could complement that revenue as it does in New Jersey, but it remains to be seen if lawmakers are ready to consider it.
Maryland Gambling & Poker Laws Summarized

Type/Code
Summary
State Code Section(s)
10.1.V; 12-13
Definition of Gambling & Player
Gaming device: A gaming table, except a billiard table, at which a game of chance is played for money or any other thing or consideration of value, or
a game or device at which money or any other thing or consideration of value is bet, wagered, or gambled.Illegal gaming activities: A person may not bet, wager, or gamble; make or sell a book or pool on the result of a race, contest, or contingency; establish, keep, rent, use, or occupy, or knowingly allow to be established, kept, rented, used, or occupied, all or a part of a building, vessel, or place, on land or water, within the State, for the purpose of betting, wagering, or gambling; receive, become the depository of, record, register, or forward, or propose, agree, or pretend to forward, money or any other thing or consideration of value, to be bet, wagered, or gambled on the result of a race, contest, or contingency.
Online Poker/Gambling
Some lawmakers discussed an online poker bill in 2012 but have yet to bring one to the broader legislature for consideration. There is speculation that Maryland is ripe for online poker and casino games, and its casinos tend to be supportive, but there has been no action taken.
Live Poker
The poker rooms in Maryland casinos are very popular, offering cash games and tournaments.
Casinos
There are fully-functional casinos in six Maryland counties, all of which offer all types of gambling, including table games like poker.
Sports Betting
Bills remain on the table in the House and Senate to legalize sports betting in Maryland, in connection with the state's casinos.
DFS
Bills introduced in 2018 seek to regulate daily fantasy sports, but the legislature has not voted on final proposals. DFS is already exempted from the state's gambling prohibitions.
Other Forms of Gambling
Horse and harness racing, pari-mutuel betting, lottery, bingo and raffles, charitable gambling.
Is Online Poker Legal in Maryland?
Any discussion of the legality of online poker – or any form of gambling, really – has to begin with a caveat: Don't rely on the Internet for legal advice.  Get in touch with a lawyer who has gambling-related experience in your state if you have any question of consequence.
However, if you're just a poker player with a casual interest in the state law of Maryland as it pertains to playing poker in Maryland or gambling online, we can simplify the process.  The complete Maryland state code below, and it's suggested that you review it.  To help you with what can be a dense read, here are some of the most important parts presented in laymans terms:
While most states provide a definition of gambling, Maryland instead relies on a broad prohibition of the basic act of gambling.  It's illegal to "bet, wager or gamble" (Section 12-102) in the state, with no further definitions provided for any of those terms.
Maryland doesn't distinguish between players and those involved in the business of illegal gambling to the same degree as the average US state.  Participants face far tougher penalties (at least theoretically) than they would in neighboring states.
Poker players could also run into trouble with Section 12-103, which prohibits playing a "gaming device" for anything of value.  You might not think of a deck of cards and a kitchen table as gaming devices, but Maryland law is broad on this point, defining a gaming device as basically anything involved in the playing of a game that involves betting or wagering: "a gaming table, except a billiard table, at which a game of chance is played for money or any other thing or consideration of value; or(ii) a game or device at which money or any other thing or consideration of value is bet, wagered, or gambled" (Section 12-101(1)).
Finally, the possession of a "gaming device" (or a financial interest in such a device) is also a violation of the law in Maryland (Section 12-104).  Again, the sweeping definition raises questions regarding exactly what players can and can't have by the letter of the law.
Maryland gambling law does vary from county to county, so it's important to become familiar not only with state law, but with your local law as well.
As you can see, Maryland law regarding gambling in general, and therefore poker specifically, is a complicated animal.  Hopefully this starting point has gotten you closer to answers for your questions about online poker sites and the law in Maryland.
Will Maryland Regulate Online Poker?
Eventually, Maryland will regulate online poker.
With so many surrounding states already offering – or preparing to offer – online poker, it is only a matter of time before Maryland joins in. As the state takes on sports betting and other types of gambling expansion, online gaming will inevitably be a part of that someday.
In addition to pressure from neighboring states, education of Maryland's lawmakers is also a requirement. They will have to learn how online poker and casino games can benefit the state through revenue and casinos through cross-promotion. They can learn all of that through a close examination of the New Jersey market, but it requires a desire to do so.
For now, there are online poker options for players. They are not regulated by the Maryland Lottery and Gaming Control Agency, but they are fully licensed and regulated by well-respected regulatory bodies.
Until Maryland chooses to regulate their own market and license operators within it, players can access online poker through the sites we recommend.
Famous Maryland Poker Players
Anthony Gregg is a soft-spoken poker pro, often choosing to stay out of the limelight and play his best game. That plan earned nearly $12 million thus far in his poker career.
The next two players on the list of top Maryland pros both gained much of their notoriety through their performances at the World Series of Poker Main Event.
Greg Merson is perhaps the best known of the two, as he won the WSOP Main Event in 2012 for more than $8.5 million, and he did that after winning another event that summer at the WSOP, a Six-Handed NLHE event for more than $1.13 million. Unsurprisingly, he also won the WSOP Player of the year in 2012. All of it was a result of his extensive online poker history.
Steve Dannenmann is known for his runner-up finish at the 2005 WSOP Main Event. He finished second to Australian Joe Hachem that year but still won $4.25 million for second place.
Christian Harder and Phil Galfond, both Maryland natives, are most well-known for their online poker history. Both played in some of the toughest games online before Black Friday and built solid reputations as winning players. Galfond now owns his own poker site called Run It Once Poker, which is available outside of the US.
As of 2021, these were the top 10 live tournament money earners from Maryland:
1. Anthony Gregg ($12 million)
2. Gregory Merson ($11.4 million)
3. Steve Dannenmann ($4.8 million)
4. Christian Harder ($4.6 million)
5. Brock Parker ($3.8 million)
6. Dan Kelly ($3.6 million)
7. Justin Liberto ($3.6 million)
8. Rhett Butler ($3.4 million)
9. Phil Galfond ($3 million)
10. Jesse Yaginuma ($1.9 million)
Maryland Gambling Facts
Maryland is actually in the midst of what most would consider to be their third wave of gambling expansion.  The first was in the 1800s, when several American states had rather liberal attitudes toward various forms of gambling in both private and public settings.  The next was in the 1950s, when slots were briefly legalized in some Maryland counties.  The final, and current, wave stretches back to 1973, when Maryland sold their first lottery ticket and continues to this day, most recently with the vote to once again expand gambling in November 2012.
Regulated Gambling Options in Maryland
All of the big five regulated gambling options are available in Maryland except for one – tribal gambling.  That leaves pari-mutuel wagering, casino-style gambling, the Maryland lottery and a nice selection of charitable-focused gambling on the regulated gambling menu for Marylanders.  Maryland is easily in the top tier of states when it comes to quantity and depth of regulated gambling activity.
Does Maryland Offer any Regulated Online Gambling?
Not yet, but it appears as if it's only a matter of time before you can play at a Maryland-licensed online poker room.  The state is heading toward regulation, and it might be more than poker when all is said and done.  However, the law takes some time to change, and until Maryland changes theirs, the status quo is that Marylanders don't have any state-regulated online gambling options.
All Poker and Gambling Laws by State
Maryland in the News
May 20th, 2017

13-1 long shot Cloud Computing won the Preakness Stakes today in an upset. Cloud Computing ran down Classic Empire on the back stretch, edging out the thoroughbred many thought was Always Dreaming's main competition. Always Dreaming, the Kentucky Derby winner, meanwhile finished in 8th place. Halfway through the race, it

Read Full

March 18th, 2017

In January 2017, a female customer at the MGM National Harbor had her $15,000 mink coat stolen from the coat-check rooms. The Washington Post described the coat as a "special item from Neiman Marcus with sentimental value". It had her monogrammed initials inside. The woman checked the coat at Fish,

Read Full

March 3rd, 2017

MGM Resorts International is in talks with the Las Vegas Sands Corporation to buy the Sands Casino Resort Bethlethem, the highest-revenue casino in Pennsylvania. Two sources familiar with the negotiations say the talks are serious. Sands Casino officials spoke with the Pennsyvlania Gaming Control Board this last Thursday to notify

Read Full
Sources & Citations For This Article on Maryland Online Poker