By
April 30th, 2018 | Last updated on November 17th, 2018
Louisiana Poker Laws & Gambling Bills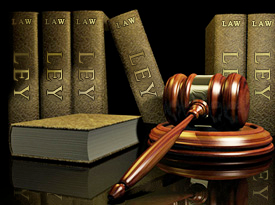 Louisiana Poker Laws & Gambling Bills
Last Updated November 17, 2018
Down in Louisiana, poker is a part of everyday life.  Over the last decade or so, online poker has also become a way of life, at least for some Louisiana residents.  But while poker is a pretty simple game, moving that simple game online has complicated things for some players.  Is it legal?  Who regulates the sites that offer poker in Louisiana? What is the general attitude of the state toward gambling, and how might that impact online poker players?  That and more are to follow in this article covering Online Poker in Louisiana.
Playing Poker Online in Louisiana
Nearly all online poker sites allowing US players accept new sign ups from the state of Louisiana.  The few that don't aren't worth your time anyway.  If you've run into a room in the past that didn't let you play for real money because you were from Louisiana, you may have gotten the wrong idea and assumed all online poker sites were closed to Louisianans.  The reality is that most of the major US-facing poker networks have no problems letting players from Louisiana make an account, deposit and play real-money USA poker.
Louisiana Gambling & Poker Laws Summarized

Type/Code
Summary
State Code Section(s)
4.141-278; 4.501-739; 14.90; 27
Definition of Gambling & Player
Gambling: The intentional conducting, or directly assisting in the conducting, as a business, of any game, contest, lottery, or contrivance whereby a person risks the loss of anything of value in order to realize a profit. Gambling has long been recognized as a crime in the state of Louisiana and despite the enactment of many legalized gaming activities remains a crime.

Gambling by computer: The intentional conducting, or directly assisting in the conducting as a business of any game, contest, lottery, or contrivance whereby a person risks the loss of anything of value in order to realize a profit when accessing the Internet, World Wide Web, or any part thereof by way of any computer, computer system, computer network, computer software, or any server. Gambling which occurs via the Internet embodies the very activity that the legislature seeks to prevent.

Online Poker/Gambling
A bill was introduced in the Louisiana legislature in 2018 to address the legalization of online poker and casino games. It would have allowed each parish in the state to vote on legalizing online gaming. The bill did not pass but will likely be discussed again in 2019.
Live Poker
There are poker rooms offering cash games and tournaments in most of the major riverboat and Native American casinos, as well as some of the racinos (race tracks with casino games).
Casinos
There are Indian-run casinos per the Indian Gaming Regulatory Act of 1988, riverboat-type casinos, and horse tracks converted into racinos. There are more than two dozen open in 2018.
Sports Betting
There is a bill under consideration in 2018 to legalize sports betting per the US Supreme Court decision to overturn PASPA.
DFS
A bill to legalize daily fantasy sports was bundled with other type of online gaming in 2018 and did not pass.
Other Forms of Gambling
Horse and dog racing, pari-mutuel betting, charitable gambling, lottery, bingo and keno, social gambling, slot machines at racetracks.
If you're ready to play online poker, it's time to start focusing on what separates one room from another.  Our top Louisiana online poker rooms are selected based on reliability, security, legality and value.  While personal preference will always play a role, we suggest that players from Louisiana start their search with the rooms on our list below:
Latest Updates from Louisiana's Online Poker Efforts
For the first time, the Louisiana legislature will consider online gambling in 2018. While the state has been progressive in many forms of gambling, online options were not on the table until this year.
Several bills are now awaiting committee approvals, one of which is S.322 to legalize and regulate online poker in Louisiana and casino games. Essentially, the bill is written to provide a "public referendum" on the games, meaning that any parish would be able to offer a referendum to its voters in the next election, and the public will decide if internet gaming should be allowed. If a simple majority passes the measure, internet gaming will be legal in that parish and regulated by the Louisiana Gaming Control Board. If voters say no, online gaming will be illegal in that parish.
Other games that are up for consideration in 2018 include daily fantasy sports (DFS) and sports betting, the latter of which is dependent upon the outcome of a pending US Supreme Court case in which New Jersey sued for the right to offer online sports betting. Should the result be favorable for New Jersey, every state will then have the authority to legalize and regulate sports betting within their borders.
Of the new bills introduced early in 2018, only the sports betting bill made it through the Senate Committee on Judiciary B hearing in April. The online poker bill and others will remain open for consideration, but the sponsoring lawmakers were asked to form an informational task force to obtain more facts and figures. Too many legislators are unfamiliar with online poker and casino games.
Is Online Poker Legal in Louisiana?
Louisiana law has much to say about gambling, but that doesn't mean what it has to say is necessarily clear or obvious.  To help you get a better understanding of how Louisiana law might apply to online poker sites, here are some of the aspects of the law that potentially intersect with poker offered online:
Louisiana law does not seem concerned with individual gamblers,  Much (potentially all) of the law is directed at those who are in the business of illegal gambling – that is to say, those who run, promote and profit from the games in roles other than that of a mere player.
A few sections could apply to individual gamblers.  For example, Section 14:90.5 makes underage gambling a crime.  It's also a crime (Section 14:90.2) to gamble in public.  However, these are secondary offenses – it's not the gambling itself that is illegal, it's the manner in which the gambling is conducted.
Louisiana law does directly address online poker.  Section 14:90.3, Gambling by Computer, forbids
"the intentional conducting, or directly assisting in the conducting as a business of any game, contest, lottery, or contrivance whereby a person risks the loss of anything of value in order to realize a profit when accessing the Internet."
However, the law regarding online gambling – like the rest of Louisiana gambling law – has little to say about individual gamblers.  Our reading of the statute reveals no references to individual players in the section directly covering online gambling (Section 14:90.3).
For a more complete picture of online poker in Louisiana and legislature, review the complete Louisiana statutes using the links at the bottom of this page .  We urge readers not to treat this guide as legal advice – we aim only to highlight the specific parts of the law especially relevant to LA online poker players and not to provide a definitive answer on the legality of a particular act.
Will Louisiana Legalize Online Poker?
While there has been little reason for optimism in years past, the bills proposed in 2018 seem to be garnering some initial support. Considering the popularity of other forms of gambling in the state, as well as the commercial casinos that will likely support the opportunity to enhance their revenues and increase their customer rosters, the legislation has a chance. Louisiana could also be the first southern state to offer legal online poker and casino games, thus setting the standard for their neighbors. As a state that has enjoyed being open to and progressive with regard to gambling, legislators could carry on that tradition with the 2018 options in front of them.
LA Gambling Facts
It wasn't long after LA became a state that regulated gambling was established within its boundaries.  A mere ten years after achieving statehood, the state issued licenses to what were called "temples of chance " – forerunners of the modern casino.  Horse racing followed soon after, with the history of tracks in Louisiana stretching back all the way to the 1830s.  Believe it or not, gambling was so ubiquitous in the state that, for a time, there was a street in New Orleans actually called "Craps," after the dice game.  That street has long since been rechristened Burgundy Street, and the rest of the Louisiana gambling landscape has shifted similarly over the years – although much, at least in spirit, remains the same.
Like Iowa, Louisiana offers all of the five major forms of regulated gambling to those in the state.  In addition to the state lottery you'll also have your pick from both commercial and tribal casinos, licensed charitable gambling and pari-mutuel wagering.  That means poker players in Louisiana have plenty of legal, regulated choices for games right at home.
Does Louisiana Offer any Regulated Online Gambling?
There is no current regulated online gaming in Louisiana. However, new bills introduced in 2018 indicate that legislators are willing to consider the option of online poker, internet casino games, daily fantasy sports (DFS) and online sports betting. As it stands, Louisiana does not regulate online poker. But that could change in 2018 or 2019.
All Poker and Gambling Laws by State
Louisiana in the News
April 6th, 2018

It was surprising last month when news broke of an internet gambling bill under consideration in Louisiana. Most experts had not included this in the list of states most likely – or likely at all – to legalize online poker this year. In unsurprising news, however, the bill is not

Read Full

March 12th, 2018

Most southern parts of the United States aren't known for their openness to gambling, much less expansions that put states in line with the latest industry advancements. But one Louisiana lawmaker wants to change that and push his state into the world of internet gaming. Recent History of Louisiana Gambling

Read Full

July 25th, 2016

U.S. District Judge Donald Walter sentenced Khang Nguyen Le to 30 months in prison for one count of wire fraud in the theft of $263,463, which Le was alleged to have gambled at a nearby casino. The big shock is that Khang Nguyen Le is a Buddhist monk from the

Read Full
Louisiana Poker and Gambling Resources
LouisianaTravel.com .  A non-commercial, comprehensive guide to the casino options in the state of Louisiana.  Updated information and detailed resources are a welcome alternative to the plague of poorly-designed, inaccurate pages you often come across.
Louisiana Gaming Enforcement Division.  Home page for the GED, an agency housed within the Louisiana State Police.  Get basic answers, links to legal information, regulations and the financial aspects of gambling Louisiana.
Louisiana State Museum.  The museum houses a large collection of artifacts relating to gaming and gambling – including plenty of items from the state's long tradition of underground gambling.
Sources & Citations For This Article on Louisiana Online Poker