Massachusetts Poker & Gambling Laws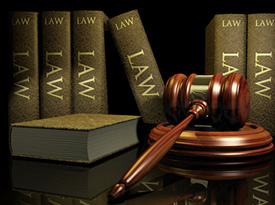 Massachusetts Poker & Gambling Laws
Last Updated April 26, 2019
Massachusetts has played host to some of the biggest poker tournaments and cash games in the world – some legal, some probably a little less so given the state's colorful history.  Some of the biggest games of all, however, almost certainly took place in a bedroom, possibly a living room or home office – thanks to the innovation of online poker.
All of the major US-friendly poker sites accept players from the state of Massachusetts. If you want to play online poker in Massachusetts, we suggest you read the reviews on the linked page to find out which poker site is the right one for you.
The rest of this page discusses how people in Massachusetts play online poker, what Massachusetts law has to say about playing poker online and where it fits in with the state's approach to gambling at large.
Latest Updates Through 2019
Not much was expected from Massachusetts after the 2017 report from the Special Commission on Online Gaming, Fantasy Sports Gaming and Daily Fantasy Sports. The year-long study concluded that DFS should be pursued and other forms of internet gambling should be postponed for the time being.
That didn't stop Massachusetts State Senator Eileen Donoghue, though. She was the chairperson of that commission but still decided to introduce SD.2480– an Act to Regulate Online Gaming, Daily Fantasy Sports and Online Sports Betting – in January 2018.
With land-based casinos preparing to open and the national sports betting law on the line at the time, Donoghue took a risk.
However, those casinos are progressing, and the US Supreme Court did overturn the PASPA sports betting restrictions, meaning states were put in control of sports wagering laws.
As 2018 progressed, SD.2480 became SD.2273, and it was combined with three other bills for a Senate study on June 19. The Economic Development and Emerging Technologies Committee was issued a directive by a Senate order to study Donoghue's bill, as well as one proposing an online lottery, another one for horse racing and wagering, and yet another for a charity-based horse park.
The economic feasibility study is more advanced that the research commissioned in 2016-2017, as it goes directly to the heart of the potential profits and revenue benefits for the state.
The parameters of the study, including the deadline, have yet to be announced.
At the end of August 2018, the state's first commercial casino project opened its doors. The MGM Springfield debuted with a 23-table poker roomwith state-of-the-art amenities. As poker players flock to the new room, they can also anticipate the 2019 opening of the Encore Boston Harbor, which claims it will offer 90 poker tables.
The quest to bring online poker to Massachusetts has long been championed by Stephen Crosby, Chairman of the Massachusetts Gaming Commission since its establishment in 2011. But in September, he abruptly resigned after two accusations of influencing or prejudging investigations regarding Wynn Resorts. His longtime support for online poker and other types of online gaming regulation in the state leaves questions about the bill introduced by State Senator Eileen Donoghue earlier in 2018 and the ongoing study to determine its viability. Gayle Cameron was appointed as the interim chair of the Commission in Crosby's absence, but her stance on internet poker is unknown.
Going into 2019, Massachusetts remains one of the most likely states to legalize online gambling. If Donoghue pursues the results of the study bill and pursues a bill on the basis of positive results for the state's economy, she may find support from fellow lawmakers in 2019 to pass a bill.
There has been little fanfare around online poker and casino games in the first few months of 2019, but there is a bill that was introduced on January 22. Massachusetts Rep. Bradford Hill put forth H.377, and it proposes the regulation of online gaming, daily fantasy sports, and online sports betting. No movement has taken place since then, but State Treasurer Deborah Goldberg spoke to the Joint Ways and Means Committee in March to encourage the consideration of sports betting, online lottery games, and other forms of gambling that could deliver more revenue.
Massachusetts Gambling & Poker Laws Summarized

Type/Code
Summary
State Code Section(s)
II.10.37-40; II.23K; XX.137; IV.271
Definitions
Gambling: The playing of a game by a patron of a gaming establishment.

Game: A banking or percentage game played with cards, dice, tiles, dominoes or an electronic, electrical or mechanical device or machine played for money, property, checks, credit or any other representative of value which has been approved by the commission.

Gaming: Dealing, operating, carrying on, conducting, maintaining or exposing any game for pay.

Gaming device: An electronic, electrical or mechanical contrivance or machine used in connection with gaming or a game.

Online Poker/Gambling
Several lawmakers and members of the Massachusetts Gaming Commission support online poker and casino games. Bills in the past have not seen votes, but a 2018 omnibus gambling expansion bill may be considered this year or in 2019.
Live Poker
There are no live poker rooms but will be once the casinos are opened.
Casinos
There are no casinos in Massachusetts, but Native American tribes have been battling in court over their rights to open casinos. The Expanded Gaming Act of 2011 authorized three full-fledged casinos and one slot parlor, all of which are in process.
Sports Betting
A bill is under consideration in Massachusetts to legalize sports betting, and it is currently combined with online poker and casino games in a comprehensive bill to expand gambling.
DFS
A 2017 law legalized daily fantasy sports, but the legislature must pass a new bill to extend regulations beyond the trial period that ends in 2018.
Other Forms of Gambling
Horse and dog racing, on-track pari-mutuel betting, charitable gambling, lottery.
Is Online Poker Legal in Massachusetts?
How does the law in Massachusetts treat poker players?  Are players in violation of state law? Is it illegal to play online poker in Massachusetts?  Some of the laws on the books in Massachusetts that pertain to gambling were authored well before the Internet was even a concept, so applying those laws to new technology can be a tricky endeavor.
The full text of Massachusetts law is linked below.  We've excerpted and summarized some of the key points for online poker players in Massachusetts:
The term "lottery" means something different in Massachusetts law than in common useage.  Basically, "lottery" is somewhat akin to what other state laws call "gambling."
Massachusetts law uses the term "gaming" and not "gambling" in much (although not all) of the law.  The definition of "gaming" is found in Chapter 4, Section 7: ""Gaming", "illegal gaming" or "unlawful gaming" shall include every act punishable under any law relative to lotteries, policy lotteries or policy, the buying and selling of pools or registering of bets."  Note that the definition essentially treats "gaming" and "illegal gaming" as the same thing – all gaming is illegal unless otherwise specified.
There are a number of individual charges related both to participating in illegal gambling and operating illegal gambling.  Gambling in a "public" place is illegal (Chapter 271, Section 2) as is keeping a gambling device and using a gambling device.
The law of Massachusetts doesn't address Internet poker directly, but using a telephone "for gaming purposes" is illegal.
"Whoever uses a telephone […] for the purpose of accepting wagers or bets, or buying or selling of pools, or for placing all or any portion of a wager with another, upon the result of a trial or contest of skill, speed, or endurance of man, beast, bird, or machine, or upon the result of an athletic game or contest … shall be punished by a fine of not more than two thousand dollars or by imprisonment for not more than one year" (Chapter 271, Section 17A)
There are substantial penalties in store for individuals who operate an illegal gambling business of a certain size in Massachusetts.  The charge of "organizing or promoting gambling facilities or services" (Chapter 271, Section 16A) can bring up to 15 years in state prison.
With stakes so high, players must seek out a qualified legal opinion before engaging in unregulated gambling activity.  This page is not a substitute for such an opinion – it's only intended to help you gain a basic understanding of Massachusetts gambling law.
Will Massachusetts Regulate Online Poker in 2019?
We believe that Massachusetts has a much better chance than the typical state to introduce a state-regulated online poker product to residents in the near term.  The issue has already been raised by several of the key stakeholders in the state, including industry and legislative voices, suggesting that work is already occurring behind the scenes.  There's obviously a good deal of distance between that and passing an online poker bill, but it's still enough progress to put Massachusetts' chances above other states.
Massachusetts Gambling Facts
While gambling played a role in many of the early colonies, perhaps nowhere was the influence of bets and wagers more pronounced than Massachusetts.  According to Gov. Deval Patrick , his dorm at Harvard was paid for by a lottery, as was local landmark Faneuil Hall.  While the gambling roots run deep, there have also been long stretches of time during which no regulated gambling was available to residents.  Today, gambling has resumed its place of prominence in the state, contributing hundreds of millions in revenue, wages and economic activity.
Regulated Gambling Options in MA
Regulated gambling activities in MA run the gamut, from the state lottery to the multiple casinos (both commercial and tribal) that are spread across the state's map.  On top of those options, you also can engage in charitable gambling (when properly licensed) and pari-mutuel wagering year-round in Massachusetts.
What About Online Gambling?
Not yet, but all signs point to the state introducing some legal regulated online gambling options in the near future.  We believe the lottery will likely come online first, but online poker could follow close behind.  That is, for the moment, all hypothetical –  as of this article, Massachusetts doesn't have any online gambling regulated or licensed directly by the state.
All Poker and Gambling Laws by State
Massachusetts in the News
Massachusetts Gambling Resources
Boston.com Casino Gambling Coverage .  All the news and updates relating to regulated gambling in the state of Massachusetts from local news and national wire services.
University of Massachusetts Casino Report.  A comprehensive report that details the pros and cons of regulated gambling and poker in the state.  Provides a good capsule look at the impact of casino expansion on regions, communities and individuals.
Gambling and Taxes in Massachusetts.  The definitive word on how gambling and poker-related income should be handled in terms of state taxes in Massachusetts.
Massachusetts's Place in Poker History
As one might expect given the popularity of poker in Massachusetts, there are a number of well-known poker players who hail from the state.  Two names that will be immediately recognizable to fans of poker: Dan Harrington, who is a WSOP legend thanks to his back-to-back final table appearances and author of the seminal "Harrington on Hold'em" series, and Bernard Lee, media personality and poker player best known for his deep run in the 2005 Main Event of the WSOP.
One other link to Massachusetts that should always occupy a place of respect in poker lore: now-retired Congressman Barney Frank, who was a longtime and tireless advocate for online poker after the passage of the UIGEA.
Sources & Citations For This Article on Massachusetts Online Poker