By
April 30th, 2018 | Last updated on January 6th, 2021
Online Poker in California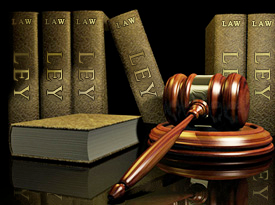 Online Poker in California
Last Updated January 6, 2021
Too many players, California – not Nevada – is the center of the poker universe.  The state has earned that reputation thanks largely to the card clubs that host high-stakes cash and tournament action year-round.  When it comes to online poker, and gambling in general, players are likely to have a number of questions and concerns.  That's why we've assembled this guide to online poker in California that encompasses legal issues, history, the very latest regarding poker news from the Golden State and which sites accept CA players.
California's appearance in gambling headlines is generally a result of some new delay or disagreement regarding the state's efforts to legalize online poker California.  The state has been going back and forth on the issue for approximately ten years now, and recent attempts to rally support for a revised approach also fell flat. While progress was made in the last few years to garner the quell the opposition of the horse racing industry, the bad actor clause remains the final sticking point on which there is no compromise.
Is Gambling Legal in California?

| Type/Code | Summary |
| --- | --- |
| State Code Section(s) | PEN.1.9.10330-337; BPC.4-5 |
| Definition of Gambling | Gambling: To deal, operate, carry on, conduct, maintain, or expose for play any controlled game. |
| Definition of Banking Game or Banked Game | Banking game or banked game: Does not include a controlled game if the published rules of the game feature a player-dealer position and provide that this position must be continuously and systematically rotated amongst each of the participants during the play of the game, ensure that the player-dealer is able to win or lose only a fixed and limited wager during the play of the game, and preclude the house, another entity, a player, or an observer from maintaining or operating as a bank during the course of the game. |
| Online Poker/Gambling | For 10 years (2006-2016), lawmakers considered variations of online poker legislation but failed to pass one through both houses. Some special interests were placated through the years, but the tribes and card rooms could not find agreement on "bad actor" language. Lawmakers finally gave up after finding no compromises in 2016 and have yet to revisit the issue. |
| Live Poker | Live cash games and tournaments are permitted in more than 100 licensed card rooms throughout the state and casinos on Indian reservations. There are special rules pertaining to draw poker, which must be approved by voters in counties with large populations. |
| Casinos | In addition to card rooms that offer non-house-banked games like poker and California blackjack, casinos are located throughout the state on various Indian reservations. Most of those casinos are complete with table games, slot machines, and other games like keno and bingo. |
| Sports Betting | A bill introduced in 2017 to legalize sports betting was still in action in 2018 but had yet to pass as of the summer session. |
| DFS | California considered daily fantasy sports in 2016, but no bill passed, and there have been no proposals since. |
| Other Forms of Gambling | Lottery, pari-mutuel horse wagering, charitable gambling. |
Recent California Headlines for 2019
While progress was made in the last few years to garner the quell the opposition of the horse racing industry, the bad actor clause remains the final sticking point on which there is no compromise. The most recent attempt at a bill in 2017 by longtime online poker supporter Assemblyman Reggie Jones-Sawyer was met with such resistance to compromise on the bad actor debate that the bill was considered dead by mid-April. Jones-Sawyer noted that it might be best to start from the beginning, which looks like won't happen until 2018 at the soonest.
One interesting development in 2017 was the withdrawal of the San Manuel Band of Mission Indians from the PokerStars coalition. The move came about due to the exhaustion of funds over many years pertaining to this issue with no clear resolution in sight, but it leaves the PokerStars group weakened, now boasting of the Morongo tribe as the only Native American faction on board with the removal of the bad actor clause. Future developments regarding this coalition may make way for a new round of talks.
There was little news regarding online poker in 2018. Jones-Sawyer had been so disenchanted with the breakdown of talks in 2017 – after ten years of efforts – that he chose not to introduced online poker legislation in 2018. He suggested that the possibility of legalized sports betting might bring all of the stakeholders back the to the table with more open minds, and online poker might find an avenue via a joint bill. But despite the US Supreme Court ruling in May 2018 that allowed states to regulate sports betting as they chose, California wasn't one of the states that considered any proposals.
Meanwhile, tribal casino operators' longstanding frustrations with California card room operators took a new turn. It started many years ago when tribal leaders complained to the California Gambling Control Commission and Bureau of Gambling Control about card rooms that refuse to adhere to the letter of the law regarding banked and percentage-based table games. Tribes asserted that card rooms worked around the law by using third-party proposition players to fill open spots at tables and act as the bank, but the rotations do not take place per the law. After years of inaction by the state's gambling regulators, the tribes took matters into their own hands. In November, the Rincon Band of Luiseno Indians and Santa Ynez Band of Chumash Indians filed a lawsuit against numerous casinosin the state, including Bicycle Casino, Commerce Casino, Oceans 11, Hollywood Park, Hawaiian Gardens, Hustler, 25 unnamed proposition players, and unnamed third-party prop player providers.
California Sports Betting Laws 2021
Frustrated lawmakers, frustrated tribal leaders, and scrutinized card rooms may find it difficult to come together on sports betting, online poker, or any other gambling-related matter in 2021
All Poker and Gambling Laws by State
California in the News
California Online Poker Legislation
The path to legalized online poker in California has been full of disappointments. Assemblyman Mike Gatto once claimedthat California's legislature has seen two to six online gambling bills every year since 2008, with none of them being remotely successful. After significant progress in 2016 that resulted in yet another failure, and a total of ten years of attempts to legalize and regulate California real-money online poker, the issue was put on indefinite hold in 2017 due to a stalemate that has caused many lawmakers and interested parties to leave the discussions in frustration.
The Basics of Playing Online Poker in California
You don't need to know much about California to know that poker is massively popular in the state.  Whether it's the constant action at the state's card rooms, the regular presence of California-based players on poker's world stage, or the steady stream of online poker news coming from the state, everything points to one conclusion: Californians are playing Internet poker in numbers that far outstrip any other state in the US (and probably quite a few countries as well).
Like most, poker players want to know that they're playing at a reputable site which will offer a fair game.  We suggest only sites that are properly licensed and regulated in their jurisdiction, ensuring that Californians play only at legal poker rooms online.  You can view this page to get a list of the best sites for your state.