Legal Nevada Online Poker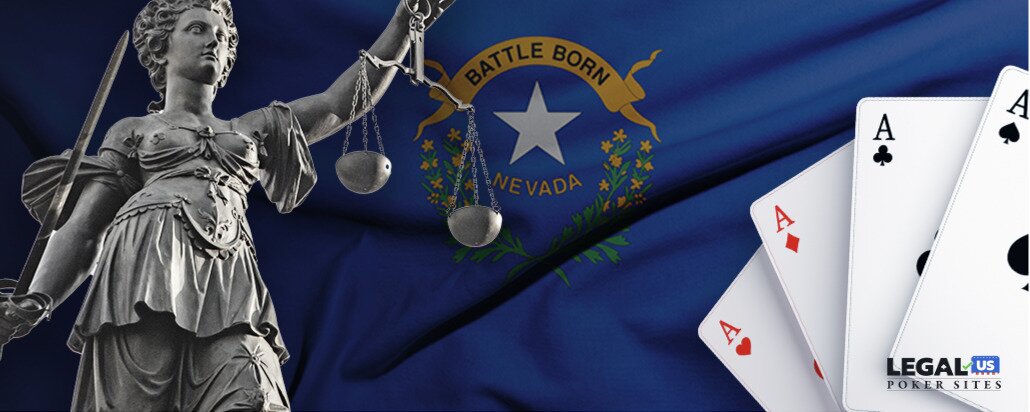 For many United States poker players, Nevada holds an important place in the poker history. After Black Friday, most global online poker operators were forced out of the American market. Not long after, Nevada became the first state to legalize online poker. The Nevada Gaming Control Board developed a set of regulations, issued licenses, and established a template for the rest of the country to follow. Therefore, yes you can play online poker for real money in the state of Nevada.
Other states took their igaming operations further by including online casino games in the mix of state-licensed internet games. Nevada remained the only one to limit state revenue to online poker.
Nevada's poker market couldn't sustain many online companies after initial growth of poker sites. WSOP.com, built on the 888poker platform, was the only survivor of that realization. Years later, that remains the state of online poker in Nevada – one operator.
Top Sites for Online Poker in Your State
The number one question we get about online poker in NV is, What site should I choose? Our answer is that you should look for sites that are legally licensed, offer top-dollar promotions and provide a stable, and a secure environment for poker. We assessed offshore rooms for Nevada poker players, recommending secure sites meeting strict criteria.
Summary of Nevada's Poker & Gambling Laws
| Type/Code | Summary |
| --- | --- |
| State Code Section(s) | XXIV.284-287; LXII.647.1-2 |
| Definition of Gambling | To risk something of value upon a future contingent event not under one's control or influence, upon an agreement or understanding that something of value will be received in the event of a certain outcome. |
| Definition of Gambling Machine | Any device or equipment which is capable of being used to play sweepstakes or games of chance and which discharges money, or anything that may be exchanged for money, cash equivalent, debit card, merchandise credit card, or opportunities to enter sweepstakes or play games of chance, or displays any symbol entitling a person to receive such a prize. |
| Definition of Game of Chance | Any game involving gambling or any lottery but shall not include any game involving the use of a slot machine or any other device in the nature of a slot machine, 50/50 raffles, or ice-out contests. |
| Online Poker/Gambling | The most recent serious attempt to legalize online poker and casino games was in 2017, and some discussions continued into 2018 but not serious enough to put a bill on the floor of the legislature. |
| Live Poker | The lack of casinos means there are no live poker rooms in the state. |
| Casinos | No casinos are operational or legal in New Hampshire in 2018, though some lawmakers seek to change that with the passage of a broad gambling expansion bill in the coming years. |
| Sports Betting | Sports betting is not currently legal in New Hampshire, and there are no proposals pending. |
| DFS | New Hampshire legalized daily fantasy sports in 2017. |
| Other Forms of Gambling | Charitable gambling, lottery, bingo, raffles, horse and dog racing, on-track pari-mutuel betting. |
Nevada's Road to Legal Online Poker
It was no surprise when Nevada became the first state to legalize and regulate online poker in the United States. Nevada leads in gambling advancements and spearheads the internet poker industry in America.
Not long after the US Department of Justice issued a ruling regarding the Wire Act in 2011 giving states the right to legislate online lottery sales and gambling as they wished, Nevada's lawmakers began working on internet poker legislation. As home to many of the world's largest live poker tournaments, such as the World Series of Poker, and some of the largest poker rooms for cash games, Nevada knew that online poker had tremendous potential to expand the poker industry. The bill was passed through the legislature and became law in February 2013.
Meanwhile, the Nevada Gaming Commission had begun working on regulations for the new online industry as far back as December 2011, just after the DOJ's decision. When the bill became law, the framework was in place almost immediately to begin accepting applications for licenses.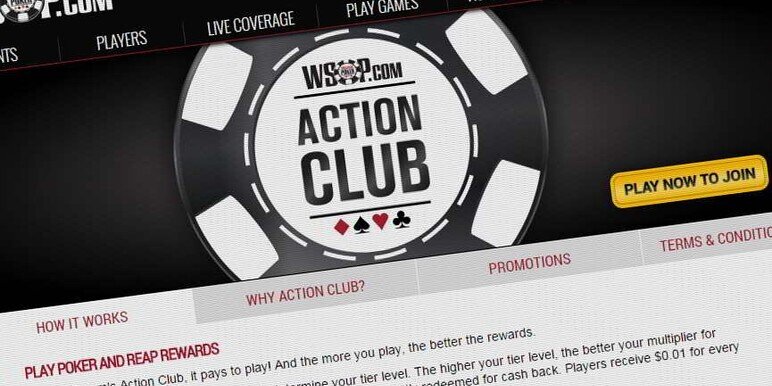 Ultimate Gaming
Ultimate Gaming was the first company to launch an internet poker site for the residents of Nevada. It went live in April 2013 in partnership with Station Casinos. Those brick-and-mortar rooms began advertising online poker immediately. Players flocked to the site during the summer months when poker players were in Las Vegas for the WSOP. Speaking of WSOP, it launched its own online poker site in September 2013 with Caesars land-based properties. Not long after, in February 2014, Real Gaming and South Point Casino went live with a site of their own.
Real Gaming never became a viable competitor to the other two sites and eventually closed. However, it was Ultimate Poker that saw the biggest fall. Despite launching in New Jersey as well, the company overestimated the profitability of the industry and was forced to close before the end of 2014. That left WSOP, which continues to operate today as the only site offering internet poker services in Nevada.
While it is impossible to know how profitable the state's online poker site has become due to Nevada's stipulation to only release revenue numbers when enough sites operate to merit the work, WSOP has grown and continues to offer a wide range of online poker tournaments and cash games.
Online Poker Sites Beyond Nevada's Borders
By 2014, Delaware and New Jersey had also legalized online poker. Although they also included internet casino games in their established and regulated frameworks. But the stipulations in all three states provided the ability to join other states to form an online poker network.
The First Interstate Online Poker Agreement

In February 2014, the governors of Nevada and Delaware signed the very first interstate online poker agreement, and the combined player pools launched in March 2015. Since WSOP/888 was the only site operational in both states for online poker services, it made sense to share players. That liquidity provided each state with more players, allowing for more tournament and cash game options at various times of the days/nights due to the three-hour time zone difference.
New Jersey
At first, New Jersey hesitated to join the other two states, but everything changed in late 2017. Governor Chris Christie joined Governors Brian Sandoval and John Carney to sign the Multi-State Internet Gaming Agreement (MSIGA). In April 2018, the only poker operator in all three states – WSOP on the 888poker platform – launched its interstate poker site.
Pennsylvania
Meanwhile, Pennsylvania legalized and regulated online poker and casino games in late 2017. PokerStars became the first site to launch there in November 2019. BetMGM Poker and other affiliated sites on the partypoker platform, like Borgata Poker, launched in the spring of 2021. WSOP finally joined in July 2021.
West Virginia
West Virginia legalized igaming in 2019 but only launched online casino games in the years that followed. No poker operators applied for licenses in the sparsely-populated state. The same happened when Connecticut Governor Ned Lamont legalized state-regulated online poker and casino games in the summer of 2021. Both WV and CT remain without state-licensed online poker sites into 2023.
Michigan
On the other hand, Michigan legalized igaming and sports betting in December 2019. PokerStars was the first to launch in Michigan January 2021. BetMGM followed in the spring, and WSOP finally launched in Michigan as well.
Michigan became the fastest-moving state with regard to igaming when it then signed MSIGA in early 2022 to authorize interstate online poker with New Jersey, Nevada, and Delaware. Again, PokerStars was the first to take advantage, joining its Michigan and New Jersey poker sites on the first day of 2023. Months later, BetMGM and WSOP have given no indication that they are ready to do the same, though most anticipate it will happen sometime in 2023. (WSOP is the only operator able to join all four states in MSIGA due to its monopoly in Nevada and Delaware.)
The Future of Regulated Online Poker Sites in Nevada
Since WSOP became the sole online poker provider in Nevada in 2014, the Nevada Gaming Control Board has not issued a license to any other poker operator. When GVC owned partypoker, it applied for a license in 2019. The Nevada Gaming Commission allowed it and approved a conditional license, but partypoker never launched under that Roar Digital brand.
Nevada was the only state in the new online poker market to include a clause in its law to exclude PokerStars. The state claimed that PokerStars' willingness to remain open to American customers after the 2006 UIGEA (Unlawful Internet Gambling Enforcement Act) – and not withdraw from the market until its government seizure on Black Friday in 2011 – made PokerStars a bad actor in the US poker space. While PokerStars made things right with the US government, dusted itself off, and obtained licenses in New Jersey, Pennsylvania, and Michigan, Nevada has not yet signaled that it is open to an application from PokerStars.
In addition, Nevada has not indicated that it is open to considering a broader legalization for igaming that would include online casino games. The state's gambling industry is so massive and vital that unless all casinos agree to igaming, there is little chance that Nevada will expand past online poker.
Gambling in Nevada – Capsule History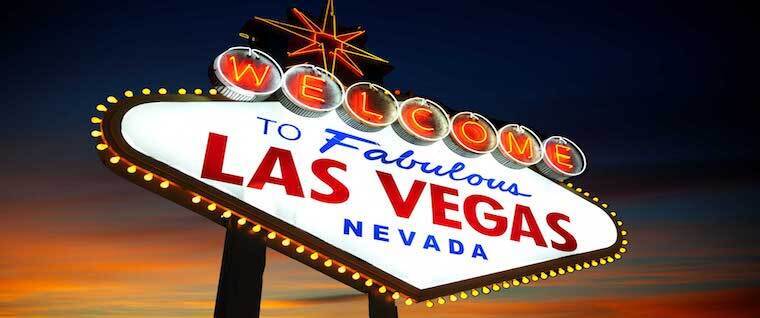 Perhaps no state is more closely associated with gambling than Nevada. Much of the state's early history with the betting business has been overshadowed by the story of the Vegas strip. Before the first fabled resorts of Las Vegas were constructed, there was a time when Nevada was a something of a gambling hotspot. Legal gambling was available across Nevada from the 1870s through 1910, sparking a wave of tourism that in many ways provided the basic template for Nevada's evolution into the gambling epicenter of the world.
Two decades would pass before Nevada turned back to regulated gambling. In 1931, the state seized an opportunity generated by the construction (and pending completion) of the Hoover Dam. They passed laws effectively legalizing nearly every form of gambling within the state's borders.
Nevada – Regulated Casinos
Nevada is home to over 250 land-based casinos, or roughly one for every 425 square miles in the state. Charitable gambling is also permitted (and regulated) by the state, along with pari-mutuel wagering. Nevada is also home to a number of tribal gambling facilities. The one form of regulated gambling Nevada lacks comes as a bit of a surprise to most. Despite its fondness for gambling, the state has no plans to introduce a state lottery.
Is Gambling Legal in Nevada?
Yes. Nevada is one of the few states in the US that currently regulates and licenses active online gambling options. As of now, sports betting and online poker are the only available online gambling options in Nevada. The state has chosen not to offer online casino games like slots, blackjack, and other table games.
Nevada's Licensing and Fee Requirements
Which companies hold online gaming licenses in Nevada?
Caesars Entertainment holds the sole valid online poker license in Nevada for WSOP.com on 888poker.
What games are available?
Interactive gaming, as defined by Nevada state law, includes only internet poker. This includes a number of poker variants that can be offered as cash games or in tournament formats.
What are the taxes, licensing fees, etc.?
License applications require a fee of $500,000 for a first-time online poker operator effective for two years. From that point forward, the renewal fee is $250,000 per year.
Online gaming revenues are taxed at the same rate as other forms of gaming in Nevada. It starts at:
3.5% for revenue not exceeding $50,000 per month
4.5% for revenues between $50,000 and $134,000 per month, and
6.75% for revenue exceeding $134,000 per month.
It has been determined that the sole provider of online poker in Nevada pays 6.75% of gross gaming revenue per month.
Read More About Poker and Gambling in Nevada
Institute for the Study of Gambling & Commercial Gaming. Based out of the University of Nevada, Reno, the ISGCG brings an academic focus to the world of Nevada casino gambling. Research for those with a casual interest and those looking for in-depth answers is available at the institute's website.
UNLV Center for Gaming Research. The UNLV Center for Gaming Research brings together various pieces of information and crafts a larger picture of the state's gambling industry. A wealth of free research, reports and other interesting content related to regulated gambling in Nevada.
Nevada Gaming Commission. State resource for regulatory information, minutes of board meetings, schedules. Everything having to do with the business of offering heavily regulated gambling activity.
Nevada's Role in Poker History
Nevada doesn't have a place in poker history so much as the state is poker history. While poker may not have been born in the state, the modern game of poker is very much from Nevada in every meaningful sense of the word. The state's casinos host the biggest games, the brightest stages and the flat-out largest gathering of live poker players in the world.
The list of famous poker players who either hail from the state or now call it home would easily exceed the length of this guide and then some. Safe to say that if you're ever forced to guess the home base of a particular poker player, Nevada is far and away your best bet.
All Poker and Gambling Laws by State
Nevada in the News
Nevada has a gambling blacklist, known to most as the Black Book because it was, at one time, an actual
As of March 30, the 2023 World Series of Poker will be two months from its start date. The two
The United States online poker market is stuck. Only three states share state-regulated online poker across state lines. Nevada, New
Sources & Citations For This Article on Nevada Online Poker