By
April 30th, 2018 | Last updated on October 15th, 2019
New Hampshire Online Poker & Gambling Laws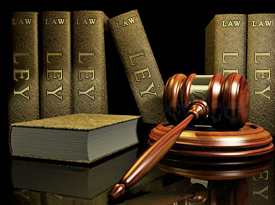 New Hampshire Online Poker & Gambling Laws
Last Updated October 15, 2019
As New Hampshire lacks the sort of full-service poker options a state like California provides, poker fans from the state are left with two choices: Make the long drive across the border to a casino with a poker room in a neighboring state, or fire up the home computer and take their pick from the tens of thousands of games running around the clock online.
While some people do choose the former, it's the latter option – online poker – that has truly been embraced by players from New Hampshire.
We're going to take a closer look at the state's relationship with poker (and gambling) from a few perspectives, including legal, cultural and historical, in our Guide to Online Poker in New Hampshire.
New Hampshire Gambling & Poker Laws Summarized

| Type/Code | Summary |
| --- | --- |
| State Code Section(s) | XXIV.284-287; LXII.647.1-2 |
| Definition of Gambling | To risk something of value upon a future contingent event not under one's control or influence, upon an agreement or understanding that something of value will be received in the event of a certain outcome. |
| Definition of Gambling Machine | Any device or equipment which is capable of being used to play sweepstakes or games of chance and which discharges money, or anything that may be exchanged for money, cash equivalent, debit card, merchandise credit card, or opportunities to enter sweepstakes or play games of chance, or displays any symbol entitling a person to receive such a prize. |
| Definition of Game of Chance | Any game involving gambling or any lottery but shall not include any game involving the use of a slot machine or any other device in the nature of a slot machine, 50/50 raffles, or ice-out contests. |
| Online Poker/Gambling | The most recent serious attempt to legalize online poker and casino games was in 2017, and some discussions continued into 2018 but not serious enough to put a bill on the floor of the legislature. |
| Live Poker | The lack of casinos means there are no live poker rooms in the state. |
| Casinos | No casinos are operational or legal in New Hampshire in 2018, though some lawmakers seek to change that with the passage of a broad gambling expansion bill in the coming years. |
| Sports Betting | Sports betting is not currently legal in New Hampshire, and there are no proposals pending. |
| DFS | New Hampshire legalized daily fantasy sports in 2017. |
| Other Forms of Gambling | Charitable gambling, lottery, bingo, raffles, horse and dog racing, on-track pari-mutuel betting. |
The Basics of Online Poker in New Hampshire
It can be a challenge to separate one online poker room from the next.  Many appear quite generic, or even share confusingly similar names.  That's where a site like ours comes into play.  We're intimately familiar with just about every poker room online, so it's a simple task for us to list the top poker sites in New Hampshire.  We don't just pull these names from a hat; all of the sites on here hold valid, legal operating licenses, have a history of handling player funds responsibly and have earned reputations for running fair, safe games:
Poker Sites Open to Players From Your State

| | | | |
| --- | --- | --- | --- |
| Bovada | $500 Bonus | 3-4 Day Payouts | Accepts Visa, Bitcoin, Wires |
| Ignition | $2000 Bonus | 3-4 Day Payouts | Accepts Visa, Bitcoin, Wires |
| Intertops | $600 Bonus | 5 Day Payouts | Accepts Visa, Wires |
Can Poker Players From New Hampshire Play Poker Online?
Not all online poker sites are open to players from the United States.  But at the poker rooms online that do accept American customers, NH online poker players are welcome across the board.  That takes the only real hurdle between you and the virtual tables out of the way, as signing up and making a real-money deposit at an online poker room in New Hampshire is a dead-simple affair that will only take a few minutes of your time.  That sure beats trekking it out to Foxwoods, right?
Is it legal to operate an online poker room in New Hampshire?  What about playing for real money at an online poker site from New Hampshire?  As is the unfortunate case with nearly all US states, New Hampshire gambling laws are less than totally clear on the issue of online gambling.
Players with any concern about the legality of their activity should immediately consult an attorney, and should not rely on this website (or others) for legal advice.  However, if you're researching state gambling laws and looking for a bit of help navigating the NH poker & gambling statutes, we can provide that.
Summary of New Hampshire Gambling Codes
To start, here's where you can find the complete state code below .  For a bit of help with what can be some admittedly dense reading, here is a brief list of some core components of New Hampshire gambling laws:
New Hampshire has one of the most limited definitions of gambling that you'll find on the books in any US state.  Gambling is:
"to risk something of value upon a future contingent event not under one's control or influence, upon an agreement or understanding that something of value will be received in the event of a certain outcome" (Section 647:2(II(d))).
While the definition may be a bit vague, the law is quite clear when it comes to engaging in gambling: Doing so is illegal (a misdemeanor) unless the activity is specifically exempted from the law. Section 647:1(I(a)) makes it a crime if someone:
"Gambles, or loans money or any thing of value for the purpose of aiding another to gamble."
When it comes to illegal gambling operations in NH, size matters.  It's a misdemeanor if someone
"conducts, finances, manages, supervises, directs, or owns all or part of a business and such person knowingly and unlawfully permits gambling on the premises of the business"  (Section 647:2(I-a)).
However, if that gambling generates more than $2,000 in a day, operates for more than 10 days or takes in over $5,000 in wagers over a 30 day period, the charge is bumped up to a felony.
Poker is not referenced as being illegal in New Hampshire's gambling law. Online gambling and online poker are not specifically mentioned in the New Hampshire state code.
When Will New Hampshire Regulate Online Poker?
It's possible that you could see regulated online poker backed by the state of New Hampshire within the next two to three years.  There has been talk that the state is looking into the prospects of online gambling for much of the last term, and 2019 could be the year when that talk manifests in action.  Of course, the whole process would be accelerated if a state like Massachusetts got into the online poker game and starting looking aggressively for partner state to form an interstate network, or if federal regulation made opting-in to a national network a simple process legislatively-speaking.  Otherwise, New Hampshire must continue to be viewed as a state that is still quite early in the process of regulating online poker.
New Hampshire Gambling Facts
Two aspects of New Hampshire's history with gambling merit particular mention.  The first is the state's historic race tracks,  one of which – Rockingham Park – has been in operation for over a century.  While live racing is no longer a part of New Hampshire gambling, the state nonetheless played a critical role in the nationwide spread of pari-mutuel wagering on racing events.
Gamblers also have New Hampshire to thank for what is arguably the most prevalent form of regulated betting in the United States – the lottery.  While New Hampshire certainly didn't invent the lottery, they were the first to bring legal, state-administered lottery games back within the law back in 1964.
Regulated Gambling Options in New Hampshire
New Hampshire does not host any commercial casinos, although there are efforts currently underway to reverse that state of affairs.  There are also no tribal facilities or live races conducted in the state, although pari-mutuel wagering is allowed on simulcasts at state racetracks.  Those racetracks, such as the historic Rockingham Park , also offer limited forms of other games like poker and blackjack, much of it under the regulations permitting charitable gambling activity in New Hampshire.
As of the last update to this article, New Hampshire does not offer any state-regulated online gambling activity.  The state that sparked the lottery revival seems to be content to sit on the sidelines as the new wave of Internet-based gambling gathers speed in other parts of the country – at least for now.
New Hampshire Gambling: Additional Reading
New Hampshire Center for Public Policy .  This comprehensive study from the NHCPP covers all aspects of gambling in the state in a concise, clear format that makes it quite easy to instantly get up to speed on the major points of regulated New Hampshire gambling.
New Hampshire Racing and Charitable Gaming Commission .  As the name suggests, this agency regulates all gambling except the lottery in New Hampshire.  A great central resource for everything and anything having to do with the racing and charitable gambling industry in new Hampshire.
New Hampshire Gaming Study Commission .  The final 2010 report from the commission is an exhaustive study of the likely impacts – in a variety of richly detailed scenarios –  that expanded gaming would have on the state.  An excellent, well-balanced survey of the real-world pros and cons of casino gambling.
New Hampshire's Famous Poker Players
Some might even consider them more infamous than famous at this point, but no matter what opinion you have on the pair, there's no denying that siblings Annie Duke and Howard Lederer were born in New Hampshire.
Easily the two most recognizable poker players the state has produced, each is also unfortunately associated with a dark chapter of online poker's history.  Duke was a part of the now-defunct Ultimate Bet and Lederer was a part of the management team that drove Full Tilt Poker to the brink of collapse.