By
April 30th, 2018 | Last updated on December 17th, 2018
Nebraska Online Poker Laws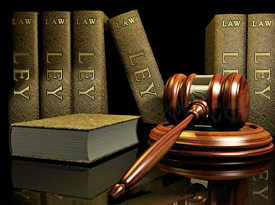 Nebraska Online Poker Laws
Last Updated December 17, 2018
What do online poker sites have to offer players in Nebraska?  The same thing it has to offer poker players from around the world: the ability to play a ton of different games against a ton of different opponents at nearly any time of day.
In this Guide to Nebraska Online Poker, we're going to walk through the basics of playing online poker from the state of Nebraska, highlight aspects of state law that could apply to online poker and finally provide you with the additional resources necessary for you to learn everything worth knowing about Nebraska gambling laws and online poker.
Nebraska gambling law is a dense thing, and all of it was written in an era that predates the Internet.  Drawing specific conclusions about whether playing poker online for real money violates the letter (or the spirit) of Nebraska law is a job for a lawyer, and this article is not a substitute for that kind of advice.
Nebraska Gambling & Poker Laws Summarized

Type/Code
Summary
State Code Section(s)
9; 28.1102-1113
Definitions
Engaging in gambling: If he or she bets something of value upon the outcome of a future event, which outcome is determined by an element of chance, or upon the outcome of a game, contest, or election.

Advancing gambling activity: If, acting other than as a player, he or she engages in conduct that materially aids any form of gambling activity. Conduct of this nature includes, but shall not be limited to, conduct directed toward the creation or establishment of the particular game, contest, scheme, device, or activity involved; or the acquisition or maintenance of premises, paraphernalia, equipment, or apparatus therefor.

Profiting from gambling activity: If, other than as a player, he or she accepts or receives money or other property pursuant to an agreement or understanding with any person whereby he or she participates or is to participate in the proceeds of gambling activity.

Online Poker/Gambling
No efforts to discuss any type of online poker or gaming legislation have been noted.
Live Poker
There are no poker rooms in Nebraska, not even in the Native American casinos or at race tracks.
Casinos
There are only a handful of casinos in Nebraska, all of which are located on tribal lands and limited to offering gaming machines and bingo, as no table games are allowed.
Sports Betting
Lawmakers have yet to propose a sports betting bill and seem unlikely to do so.
DFS
An attempt to debate a law that would have legalized paid-entry fantasy sports did not make it to the floor for a vote in 2018.
Other Forms of Gambling
Horse racing and pari-mutuel betting, lottery, bingo and raffles.
Is Online Poker in Nebraska Legal?
We don't just choose our top poker sites for Nebraska players by random draw.  We're evaluating the legal status of the site – does it hold a proper license to operate?  We also look at promotions – how generous are the bonuses and rewards?  Finally, we consider the software – is it stable?  Secure?  Only the rooms that can answer all three questions to our satisfaction make our list of the best Nebraska online poker sites:
Poker Sites Open to Players From Your State

| | | | |
| --- | --- | --- | --- |
| Bovada | $500 Bonus | 3-4 Day Payouts | Accepts Visa, Bitcoin, Wires |
| Ignition | $2000 Bonus | 3-4 Day Payouts | Accepts Visa, Bitcoin, Wires |
All of the poker rooms that are open to the United States also accept players from Nebraska.  That means getting online to play poker for real money is a pretty simple affair for Nebraskans.  Creating an account requires little more than an email address, and depositing with a credit card is an identical process to buying an ebook or app.  Add it all up, and you'll probably spend under five minutes on the whole endeavor – certainly far less time than it would take you to even get your chips at a live poker room.
Is It Legal to Gamble in Nebraska?
What we've done below is highlighted some of the most important parts of the law, along with some of the key points necessary to accurately read the law:
Nebraska law requires only a bet involving "something of value" on an event or game with an "element of chance" for an activity to qualify as gambling (Section 28-1101).
Gambling is illegal by default under Nebraska law.
Nebraska law takes a (somewhat unique) tiered approach to gambling violations.  There are three degrees of "promoting gambling" that can apply both to players and those on the business side of the illegal gambling activity.
Promoting gambling in the third degree takes place when a player bets under $300 in a day in the course of illegal gambling.  A second degree charge kicks in for players who bet over $300 and for operators who take in less than $1000 a day.  The most severe charge (a felony) is reserved for operators who take in over $1000 in a single day (Sections 28-1102 through 28-1104).
Interesting, the law stipulates that individuals must "knowingly" participate in illegal games as a player to trigger charges (Section 28-1104).  This suggests that you must be (or, more likely, should reasonably be) aware that the activity you're involved in is illegal in order for it to be illegal for you to participate in.
Additional charges are possible for operators, including charges related to possession of gambling devices and the collection of gambling debts.
There is no specific mention of Internet-based gambling in Nebraska law.
To learn more about Nebraska law as it pertains to gambling, online poker and other gaming-related subjects, refer to the official verson of the Nebraska Revised Statutes here.
Is Nebraska Planning to Regulate Online Poker?
There are no indications that Nebraska will move to regulate online poker or online gambling in the near future.  Tribal gambling entities in the state, however, may make a push to bring one or both to Nebraska, especially if buttressed by a federal bill that creates a regulatory framework for online poker.
Nebraska Facts
"Gambling" might not be the first word that springs to mind when you think of Nebraska, but the state was actually something of a mecca for gamblers during much of the 19th and 20th century.  The majority of that gambling took place in Omaha, which was by some accounts the "Sin City" of its day, hosting all manner of casino games, betting houses and other ways of gambling since lost to time.  One estimate puts Omaha at the very top of the gambling per capita list for the first half of the 1900s.
Changing attitudes toward gambling (and the law) eventually turned back the tide to some degree, and you'll no longer find the widespread casino activity that once defined Omaha, but Nebraska continues to offer residents and visitors a healthy supply of regulated gambling activities.
What are the Regulated Gambling Options in Nebraska?
What's on offer in Nebraska when it comes to regulated gaming?  You can choose from the state-backed lottery, pari-mutuel wagering at racetracks and approved facilities, tribal gambling spots offering Class II and Class III options and a variety of charitable gambling activity.
As it currently stands, the state of Nebraska is not in the business of regulating online gambling or issuing licenses to online poker sites.  Ideally for residents, Nebraska will opt to regulate online poker and online gambling at some point in the future, as a state-licensed room would likely provide the highest level of protection for players.
Nebraska's Place in Poker History
While Nebraska had a rich tradition of poker and gambling, the state has produced fewer household poker names than you might expect.  In fact, the most prominent link between Nebraska and poker comes not in the form of a famous player at all, but in the form of a popular poker variant that one assumes must have taken its moniker from Nebraska's largest city: Omaha hold'em (generally referred to simply as "Omaha").