Rhode Island Gambling and Poker Laws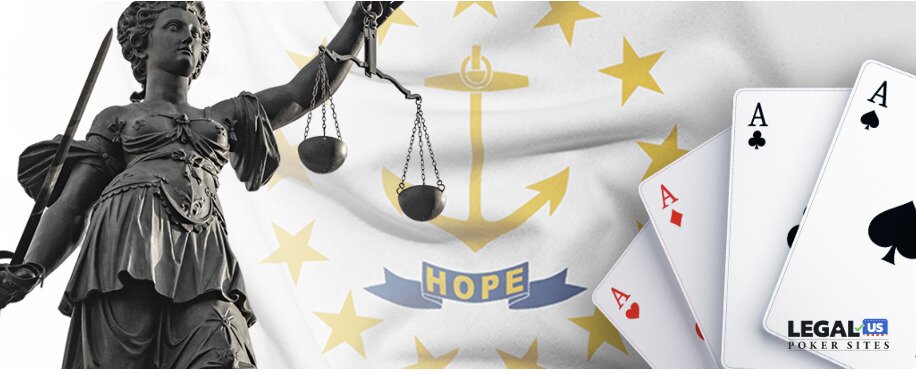 Known by the nicknames The Ocean State and Little Rhody (I vastly prefer the latter), Rhode Island probably isn't thought of by many as The Poker State. Thanks to the innovation of online poker and the recent expansion of regulated gambling in Rhode Island, poker is gaining a strong foothold with players in the state. That foothold, and where it might lead, is the topic of this Rhode Island Guide to Online Poker. This will also touch on the legal and political issues surrounding online poker and gambling in general.
A significant development for Rhode Island! Governor Daniel McKee recently signed bills scheduled to become effective on March 1, 2024. This makes Rhode Island the eighth state to legalize online poker. A move that opens up new opportunities for residents of the state to enjoy online poker in a regulated and legal environment.
Guide to Online Poker in Rhode Island
Numerous online poker sites accept Rhode Island customers, but the quality of the experience can vary among them. To spare you the trial-and-error process of determining worthwhile Rhode Island poker sites, we surveyed our writers, staff, and readers. This generated the regularly updated list of the top online poker rooms:
Top Sites for Online Poker in Your State
Can I Play Online Poker in Rhode Island?
There are basically two steps to getting online to play poker for money from Rhode Island. The first is to create an account. This is a blissfully simple affair requiring little more than an email and a minute or two of your time. The second is to deposit money into that account, which is a slightly more complicated, but still relatively quick, process. You'll have a number of choices for funding your online poker account. The two with the highest ratings among Rhode Island poker players are Visa and MoneyGram.
Rhode Island Gambling & Poker Law Summarized
| Type/Code | Summary |
| --- | --- |
| State Code Section(s) | 11.19; 11.50-51; 41.1-4; 41.7; 41.9-11 |
| Definition of Gambling | Includes, but is not limited to, pool-selling, bookmaking, maintaining slot-machines, roulette wheels or dice tables, and conducting lotteries, Policy, Bolita, or numbers games or selling chances in them. |
| Definition of Prohibition Gaming | Every person who shall, directly or indirectly, set up, put forth, carry on, promote, or draw, publicly or privately, any lottery, chance, game, or device of any nature or kind whatsoever, or by whatsoever name it may be called, for the purpose of exposing, setting for sale or disposing of any money, houses, lands, merchandise, or articles of value, or shall sell or expose to sale lottery policies, purporting to be governed by the drawing of any public or private lottery, or shall sign or endorse any book, document, or paper whatsoever, for the purpose of enabling others to sell, or expose to sale, lottery policies, except as authorized, shall be deemed guilty of a felony. |
| Definition of Permitted Game of Chance | The game commonly known as "Bingo" or "Beano" or substantially the same game under any other name, or a raffle or lottery. |
| Online Poker/Gambling | There was some discussion of online poker in 2014, but there have been no bills introduced then or since in the state legislature. |
| Live Poker | The Twin River Casino is the only racino in Rhode Island to offer live poker with cash games and tournaments. |
| Casinos | The racetracks in Rhode Island were allowed to install video lottery terminals in 1992 and table games like poker in 2012. |
| Sports Betting | Both houses of the Rhode Island legislature passed a bill to legalize sports betting in June 2018. |
| DFS | A bill to legalize daily fantasy sports did not pass in 2017. |
| Other Forms of Gambling | Bingo and raffles for seniors and charitable organizations, lottery, keno, jai alai, horse racing and on-track pari-mutuel wagering. |
Rhode Island Gambling Law and Online Poker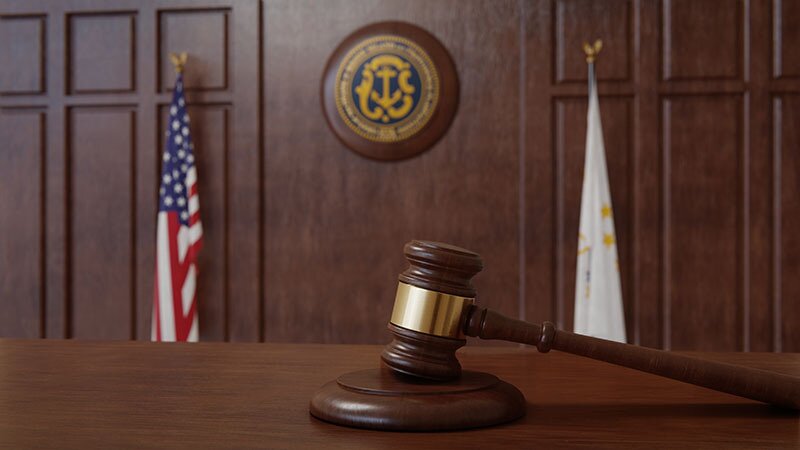 Understanding how Rhode Island law treats online poker requires you to first understand how the law handles gambling in general. That's the aim of this section of our guide. We will first outline the core things you need to know about Rhode Island gambling law. We will then link you to the full text of the law for additional research.
Below you can find the basics of Rhode Island gambling law:
A number of factors complicate the gambling law in Rhode Island. The first and foremost: there is no direct definition of gambling (or similar term).
We can glean some sense of what lawmakers intended from "Forms of gambling prohibited," which disallows:
"any lottery, chance, game, or device of any nature or kind whatsoever, or by whatsoever name it may be called" (Section 11-19-1). The section does not address participation in such activities; rather, it prescribes a felony charge for those who "
directly or indirectly, set up, put forth, carry on, promote, or draw" prohibited forms of gambling.
Some parts of Rhode Island law exhibit surprising severity. For example, the crime of "Inducing others to visit a gambling place" – defined as to
"on any pretext whatsoever, invite, entice, persuade, or induce any other person to visit any house, room, or other place kept for the purpose of gambling, with the intent that that other person shall at that place engage in gambling or playing at any game of chance, for money or other valuable consideration" (Section 11-19-20)
carries a jail term of one year.
Similarly, the seemingly harmless crime of "frequenting gambling place," which entails no more than to "frequent any gambling house or place where gaming is practiced or carried on, not in the performance of official duty and not being the landlord of that place entering to view the premise" (Section 11-19-21) – brings up to a whopping 30 days in jail.
For a fuller sense of how the law in Rhode Island could apply to online poker, visit the links below to access a searchable version of Rhode Island state law.
Will Rhode Island Regulate Online Poker?
Despite the challenges of gambling expansion, there are positive signs for those advocating state-regulated online poker in Rhode Island.
We've heard regular chatter of an interstate partnership involving Delaware and Rhode Island, for one thing. For another, the state – at least some parts of it – seem more than willing to embrace more regulated gambling. There are additional details on that below. Considering all factors, Rhode Island appears more likely to introduce regulated online poker ahead of most U.S. states
Rhode Island Gambling Facts
Regulated gambling options in Rhode Island run the gamut. From commercial casinos to pari-mutuel betting to charitable gambling (raffles & bingo) to the state lottery. The one major type of regulated gambling that you won't find in Rhode Island: tribal gambling facilities.
Rhode Island does not leave any room in their law for so-called "social gambling". Assessing the government's enforcement interest in private games like home poker tournaments can be challenging.
Regulated Online Gambling in Rhode Island
There aren't any forms of state-regulated online gambling in Rhode Island, but that situation could change over the next year. Read more about the state's chances of regulating online poker in the section above.
The public approval of table games at the Twin River casino in November 2012 generated a ton of local and national interest. And – at least to some – represented the latest salvo in a dangerous regulated gambling race between Rhode Island and Massachusetts.
Not all recent attempts at expanding gambling in Rhode Island have met with success. In fact, as voters in one part of the state approved more gambling, voters in another shot it down . We expect that trend of push-and-pull to continue in Rhode Island for the next several years. Opponents and supporters of regulated gambling expansion continuing to do battle on the hyper-local and state levels.
Additional Resources for Rhode Island Gambling Research
BallotPedia: Rhode Island Question 1 (2012) . Get the full story on the 2012 ballot measure that allowed gambling expansion at Twin River in this comprehensive overview from BallotPedia.org.
Rhode Island State Police – Charitable Gambling Unit. Enforcement of the charitable gambling laws in Rhode Island falls to this unit of the State Police. History, FAQs and the basics of legal charitable gambling.
Twin River Casino . Rhode Island's largest regulated gambling operation (by most measures). Complete details on available games, related news and so on.
All Poker and Gambling Laws by State
Rhode Island in the News
This week, a 2009 gambling case in Rhode Island had a direct impact on the outcome of a trial in
United States online gambling analysts may have to change their predictions for states likely to consider new legislation in 2018.
International Game Technology, the number one manufacturer of American slot machines, is planning to sell its Las Vegas corporate headquarters.