Tennessee Gambling Laws – Which Poker Sites Are Legal in TN?
There's an old joke that the busiest poker room in Tennessee is in Tunica. The joke, of course, is that Tennessee has no poker rooms – Tunica is right across the border in Mississippi. That fact hasn't stopped Tennesseans from developing a healthy appetite for poker, both in live rooms and at the best online poker sites.
With the reach of poker in Tennessee growing as each day passes, we decided to construct this central resource to serve as a Guide to Playing Online Poker in Tennessee.
In Tennessee, state law does not allow locals companies to establish online poker rooms within the state. However, there are no specific laws that prevent poker players in Tennessee from registering accounts with offshore online poker sites. This means that residents of Tennessee can access and play poker for real money at offshore poker platforms without facing legal restrictions.
Enter our list of the top online poker sites for Tennessee, all of which are legally regulated and licensed online poker operators:
Top Sites for Online Poker in Your State
Latest Updates Through for Online Gambling in Tennessee
Tennessee lawmakers have exhibited no desire to contemplate land-based casinos or any form of online gambling, poker or anything else.
However, Tennessee did join the ranks of states considering sports betting earlier in 2019. The proposed bill was debated and amended as it moved through the House and Senate, ultimately pushing the licensing fees and tax rates up significantly.
Governor Bill Lee decided to allow the bill to become law instead of signing it or vetoing it. He said that he didn't believe that any gambling expansion – specifically online sports betting – was in the best interest of his state, but the original effort to pursue land-based casinos was removed from the bill. For that, Lee was grateful and resulted in a compromise.
With that, the Tennessee Sports Gaming Act became the law of the state on May 25, 2019. Mobile sports betting via licensed operators became legal.
Even so, Lee said, "Let me be clear: Any future efforts to expand gambling or introduce casinos in Tennessee will assure my veto."
Top Online Poker Sites in Tennessee
Here's the deal with Tennessee online poker sites: There are dozens – possibly even hundreds – of poker rooms that welcome players from Tennessee. Telling them apart is basically impossible until you've played at each, but playing at each would take a whole lot of time.
Tennessee Gambling & Poker Laws Summarized
| Type/Code | Summary |
| --- | --- |
| State Code Section(s) | 3.17; 4.36; 39.17.5-6 |
| Definition of Gambling | Risking anything of value for a profit whose return is to any degree contingent on chance, or any games of chance associated with casinos, including, but not limited to, slot machines, roulette wheels, etc. |
| Definition of Gambling Bet | Anything of value risked in gambling. |
| Online Poker/Gambling | It is highly unlikely that legislators will consider any type of online poker or casino games in the foreseeable future. |
| Live Poker | Since there are no casinos and racetracks are not allowed to offer table games like poker, players cannot legally play cash games or tournaments in Tennessee. |
| Casinos | There are no casinos in Tennessee, and there seems to be no desire to consider legalizing any gambling facilities outside of racetracks. |
| Sports Betting | Tennessee has not yet considered a sports betting bill as of mid-2018. |
| DFS | Lawmakers legalized daily fantasy sports contests via the Fantasy Sports Act in 2016. |
| Other Forms of Gambling | Horse racing, limited pari-mutuel wagering, raffles and limited charitable gambling, lottery. |
Is Online Poker Legal in Tennessee?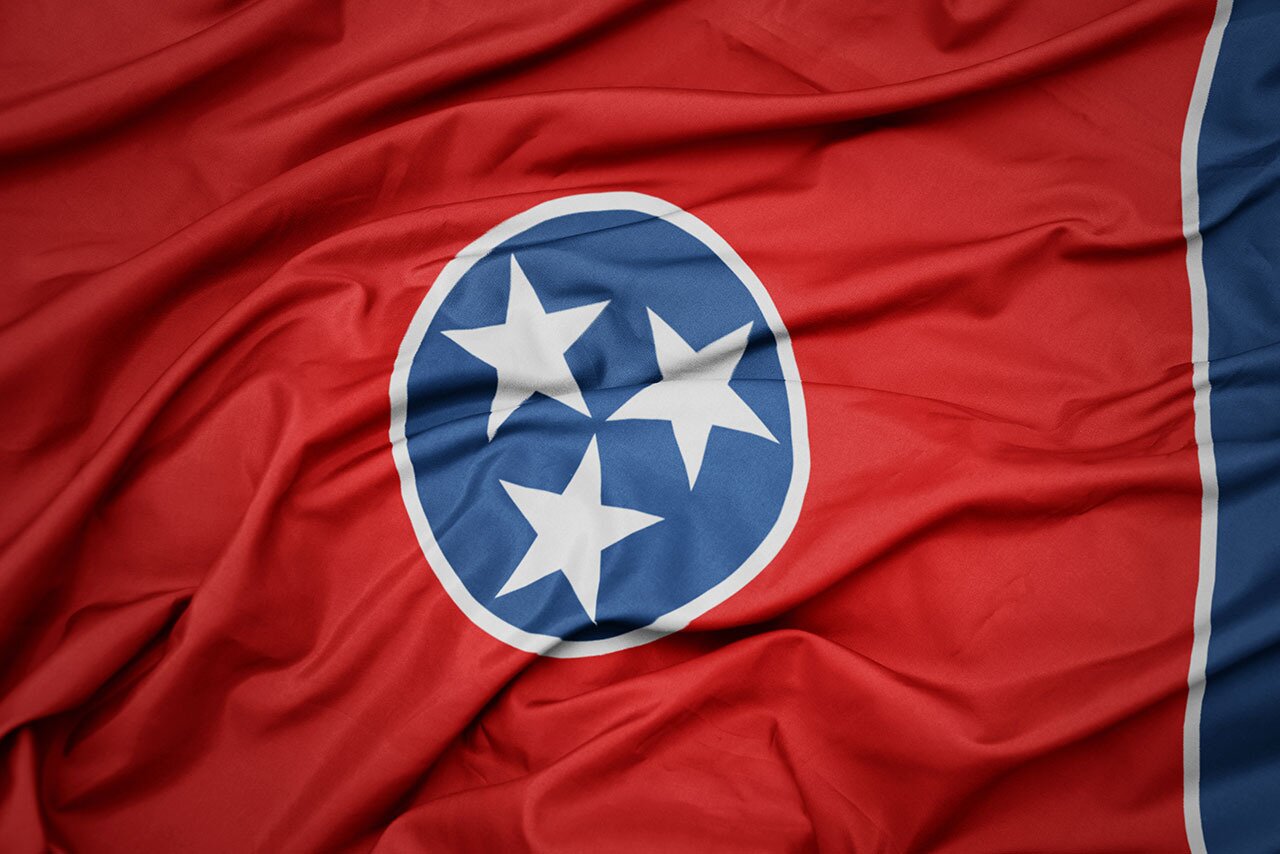 Answering the question of whether or not it's legal to play online poker from Tennessee begins with answering some more fundamental questions about how Tennessee law defines and handles gambling. Let's focus on those by walking through the basics of Tennessee gambling law.
Tennessee takes what amounts to an "any-chance" approach to defining gambling, which is to say that betting anything of value on anything that involves any element of chance qualifies as gambling.
Here's the verbatim definition: "risking anything of value for a profit whose return is to any degree contingent on chance, or any games of chance associated with casinos, including, but not limited to, slot machines, roulette wheels and the like" (Section 39-17-501).
It is a misdemeanor to participate in illegal gambling, although the law says you must "knowingly" do so (Section 39-17-502).
The broad definition of "gambling device or record" (Section (39-17-501(3)) likely allows law enforcement to confiscate not only the equipment used for gambling, but also the money involved.
One charge of special note: Aggravated gambling promotion (Section 39-17-504). Most states assign a misdemeanor charge for participating in the business of an illegal gambling business, with felony charges reserved for larger operations or for the owners. In Tennessee, anyone who "knowingly invests in, finances, owns, controls, supervises, manages or participates in a gambling enterprise" risks a felony charge.
Special penalties are invoked when you're involved in the operation of "lotteries, chain letters and pyramid letters. As the amount of money involved in the lottery escalates, so do the severity of the criminal charges you could face (Section 39-17-506).
What are the Chances that Tennessee Regulates Online Poker?
Somewhere between slim and none, and I'm pretty sure slim has a ticket booked on the next flight out. Gambling expansion just isn't on the radar for Tennessee, and Internet-based gambling – considered by many to be a riskier form of the activity – stands an even narrower chance of being addressed by the state legislature.
Tennessee Gambling Facts
A pretty thin list, all things considered. The state has a complete lack of any casino-style facilities – nothing commercial, tribal or in a hybrid racino form. There are no racinos because there are no race tracks; pari-mutuel bets are not permitted under the law of Tennessee. There is also no direct exception for "social gambling."
So what can you do legally? Your options come down to the state lottery, charitable raffles conducted by licensed organizations, or leaving the state (several neighboring states do offer more regulated gambling than Tennessee).
It comes as no surprise that a state with such a restrictive attitude toward gambling would choose not to regulate or license online gambling activity. While regulated land-based gambling options are simply meager, online poker in Tennessee will likely remain non-existent.
Some were surprised that the Tennessee legislature approved mobile sports betting in 2019, but it came with a threat from the governor to veto any other attempts to expand gambling in the state. This will likely be the last we hear from Tennessee in a while.
Famous Tennessee Poker Players
The most famous poker player from Tennessee is Chris Moneymaker. He started playing poker online at PokerStars in the early 2000s, which was where he won an $86 online poker satellite and transformed it into a seat into the 2003 World Series of Poker Main Event worth $10,000. Not only did the full-time accountant travel to Las Vegas to play that tournament, he won it for $2.5 million.
Moneymaker soon signed as an ambassador for the game and a member of Team PokerStars Pro, a job he continues to today. He still calls Nashville home, but he travels the world to play live poker for PokerStars and treks to Canada or South America to play online during PokerStars' tournament series.
Kathy Liebert is actually the all-time top tournament money earner from Tennessee with more than $6.2 million to her credit. She has played for many years and now resides in Las Vegas, but continues to play competitively in live poker games.
Frank Kassela and Kyle Cartwright take up the next two spots on the money list, both listing significant accomplishments on their poker CVs. Kassela has won three WSOP gold bracelets to date, and Cartwright has one bracelet and numerous WSOP Circuit gold rings thus far in his poker career.
The top-ranked players from Tennessee, as of 2023, are as follows:
1. Kathy Liebert ($6.3 million)
2. Chris Moneymaker ($3.9 million)
3. Frank Kassela ($3.3 million)
4. Kyle Cartwright ($2.3 million)
5. David Diaz ($2.1 million)
6. Stanley Weiss ($1.7 million)
7. Ryan Welch ($1.7 million)
8. Jonathan Hilton ($1.4 million)
9. Robert Hankins ($1.2 million)
10. Allie Prescott ($934K)
All Poker and Gambling Laws by State
Tennessee in the News
Forty-eight people were cited in a raid on a VFW outpost in Chattanooga. When the police arrived, they found 48
A Powerball lottery ticket sold in Tennessee this weekend had the winning numbers for a $421 million jackpot. The winnings
The estate of Elvis Presley filed a lawsuit against the Westgate Las Vegas Resort and Casino on Monday. Elvis Presley
Sources & Citations For This Article on Tennessee Online Poker