By
May 1st, 2018 | Last updated on May 3rd, 2021
Legal New Jersey Online Poker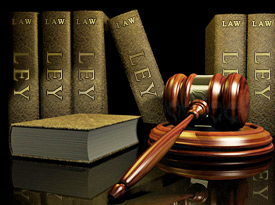 Legal New Jersey Online Poker
Last Updated May 3, 2021
New Jersey is a certified poker destination for players not only from the East Coast, but from across the US and around the world.  While it may lack a bit of the glitz of Las Vegas, New Jersey remains a significant part of the poker universe.
Online poker has also caught on in the Garden State, so it's not surprising that we consistently receive questions from our members in New Jersey concerning how poker works online, the process for signing up, which poker sites are in NJ and the legal issues involved in online poker.
Those are all questions we'll address here in one place with our Guide to New Jersey and Online Poker.
New Jersey Gambling & Poker Laws Summarized

| Type/Code | Summary |
| --- | --- |
| State Code Section(s) | 2A.40; 2C.37; 5.5; 5.8-9; 5.12 |
| Definition of Gambling | Staking or risking something of value upon the outcome of a contest of chance or a future contingent event not under the actor's control or influence, upon an agreement or understanding that he will receive something of value in the event of a certain outcome. |
| Definition of Contest of Chance | Any contest, game, pool, gaming scheme or gaming device in which the outcome depends in a material degree upon an element of chance, notwithstanding that skill of the contestants or some other persons may also be a factor therein. |
| Definition of Player | A person who engages in any form of gambling solely as a contestant or bettor, without receiving or becoming entitled to receive any profit therefrom other than personal gambling winnings, and without otherwise rendering any material assistance to the establishment, conduct or operation of the particular gambling activity. |
| Definition of Internet Gaming | The placing of wagers with a casino licensee at a casino located in Atlantic City using a computer network of both federal and non-federal interoperable packet switched data networks through which the casino licensee may offer authorized games to individuals who have established a wagering account with the casino licensee and who are physically present in this State, as authorized by rules established by the division. |
| Online Poker/Gambling | New Jersey legalized online poker and casino games in 2013 and is now the largest internet gaming market in the United States. |
| Live Poker | Many of the casinos in New Jersey offer live poker rooms with cash games and tournaments. |
| Casinos | There are nearly two dozen casinos and racetracks throughout New Jersey, though full casinos are relegated to Atlantic City. |
| Sports Betting | New Jersey is the state that challenged the federal PASPA law that prohibited most states from offering sports betting, and it won its case in the US Supreme Court in 2018 to overturn PASPA and begin offering sports wagering in casinos and online. |
| DFS | Daily fantasy sports became legal in New Jersey in 2017. |
| Other Forms of Gambling | Horse racing and parimutuel wagering, lottery, bingo and raffles for charity. |
Overview of New Jersey Gambling From 2013 – 2019
No state in the US has had more changes to its gambling laws than New Jersey in the past five years. New Jersey had its rollout for online casinos and poker sites, followed by daily fantasy sports (DFS) contests and sports betting.
In addition, New Jersey became the only state since Black Friday to award a gaming license to PokerStars. Pala Poker launched its inaugural site there. And New Jersey became the third state to enter the multi-state online poker liquidity network, joining Nevada and Delaware to share online poker player pools for tournaments and cash games.
Several bills were passed to help Atlantic City avoid bankruptcy or otherwise help the casino industry there. And a lobbying group continues to fight for the approval of land-based casinos in the northern reaches of the state, near New York City, to which Atlantic City enthusiasts are directly opposed. Meanwhile, the consistently growing revenue from online gaming and sports betting boosts the monthly and yearly revenue of the land-based casinos in Atlantic City, improving the overall numbers and showing a complementary relationship between the traditional and virtual gambling worlds.
The Road to Regulation
In November 2013, the rollout for licensed and legal online gambling in New Jersey happened. Eventually, five different partnerships emerged, with a number of ancillary companies involved. The five partnerships currently are: Borgata and PartyPoker, Golden Nugget and Betfair, Tropicana and Virgin Casino, Caesars Interactive and 888 Holdings, and Resorts Digital Gaming and PokerStars. Since then, more companies have obtained licenses and additional partnerships have emerged.
A month prior to the rollout in 2013, the Division of Gaming Enforcement suspended the review of PokerStars' license application for further investigation due to the company's role in Black Friday and the subsequent indictment of several executives. However, when Amaya Gaming in Quebec bought Rational Group, PokerStars' parent company, and when Amaya CEO David Baazov left the company under investigation for insider trading, the New Jersey regulator reexamined PokerStars' application. In September 2015, the investigation concluded with PokerStars officially reentering the US market to offer online poker and internet casino games, with sites launching in March 2016.
During that investigation, Borgata emerged as the leader in the online casino market. Caesars Interactive's various websites combined to make Caesars the number two operator, and the two continued to dominate until PokerStars entered the market and proved that its partner, Resorts Casino, would be a serious competitor.
Improving the Numbers at New Jersey Poker Sites
The initial numbers in the online casino and poker market were disappointing, especially at first. The geolocation software did not work properly, so many gamblers on the borders of New Jersey could not play because their devices showed they were in Pennsylvania or New York State. Also, credit card payments were often declined. Visa payments only succeeded about 43% of the time, while MasterCard payments worked about 70% of the time. This caused significant confusion and frustration with new registrants, helping to slow down signups.
However, as the New Jersey Division of Gaming Enforcement and the online gaming operators found their footing and improved technology to fix problems, the industry began to thrive. Geolocation was working near perfect, and responsible gaming measures worked so well that there wasn't one single case of underage gambling in the first four years and counting. Payment processing improved quickly, and the initial problems fell by the wayside.
As of August 2017, the New Jersey online poker market had peaked and started losing ground over the previous year, despite new companies entering the market like Pala Poker. Though Pala was still gaining its footing in 2017, PokerStars and the WSOP-888 shared network were neck-and-neck for the leadership position in New Jersey, with PartyPoker-Borgata trailing behind by about 10%. New Jersey online gambling on the whole remained very lucrative, however. The industry surpassed $100 million in tax revenue in January 2017, and online gambling became an integral part of the overall gambling numbers for New Jersey each month, with online numbers showing so much profit as to keep the land-based casino revenue from dipping into negative territory.
By August 2018, the overall online gambling market in New Jersey neared $875 million in gross gaming revenue since the sites launched in 2013. The online poker market had been losing ground on a monthly basis, showing year-on-year decreases each month in 2017 and 2018, an almost continuous downswing. Meanwhile, the online casino games climbed each month, showing as much as 20% year-on-year increases each month in 2018. The online market as a whole was being carried by the online casino games, though poker did make its contribution and put the combined numbers on a path to reaching $1 billion by the end of 2018.
In fact, that is what happened. The final 2018 financials for New Jersey's internet gaming market put revenue over $1 billion. The total internet gaming win for 2018 was $298,700,903, which was a 21.6% increase over the previous year.
Online poker, on the other hand, had a rough 2018 with a significant downswing in participation and revenue. New Jersey poker sites reported $21,393,296 in 2018 revenue, but that number was down 11.8% from the previous year.
As 2019 hit its halfway point, internet gaming as a whole was still soaring, seeing massive monthly increases in revenue. The first six months of 2019 showed a 55.2% increase year-over-year with $256,775,046 in total revenue. Online poker wasn't able to reverse the downward trend entirely but began to shave its losses. Though poker still has more down months than ones with increases, the half-year revenue of $12,720,082 was only down 2.1% from 2018.
Is Betting on Sports Legal in New Jersey?
Yes. After many years of court battles that resulted in New Jersey taking its case all the way to the United States Supreme Court, the state earned the right to offer sports betting, as well as the right of every state in America to do so.
In 2011, the people of New Jersey voted in favor a referendum that allowed licensed and regulated sportsbooks in the state. That led to attempts in 2012 to legalize and regulate sportsbooks in the casinos and racetracks of New Jersey. When it appeared this might happen, a coalition of the American sports associations filed a joint lawsuit against New Jersey. The group of associations included the National Football League (NFL), Major League Baseball (MLB), National Basketball Association (NBA), National Hockey League (NHL), and National College Athletics Association (NCAA). They argued that New Jersey was violating the Professional and Amateur Sports Protection Act (PASPA) of 1992.
The PASPA law was pushed by the NFL in 1992 because they wanted to ban sports betting at the federal level in all 50 states. Nevada had been operating sportsbooks for year, so they lobbied Congress to avoid having their money-generating bookmakers outlawed. The sports leagues argued successfully that sports betting would undermine their sports, so Congress made a compromise. Those states with legal sports betting would be grandfathered in to the law. This ended up being four states: Nevada, Oregon, Montana, and Delaware. The latter three states had sports lotteries — less than full sportsbooks — but their forms of gambling were protected in those states.
The Lawsuits That Followed
The case of New Jersey Governor Chris Christie vs. NCAA went to the court of U.S. District Judge Michael Shipp in Trenton, who ruled in favor of the sports leagues. New Jersey appealed to the Third Circuit Court of Appeals in Philadelphia, which confirmed Shipp's ruling. New Jersey appealed to the U.S. Supreme Court, which declined to hear the case.
After numerous rounds with appeals courts, which continuously ruled against New Jersey, the US Supreme Court agreed in June 2017 to hear the case. Arguments were presented to the Supreme Court Justices in December 2017, and most analysts said the attorneys for New Jersey presented the best case. The key argument in the case was the states' rights issue, but the decision left up to the justices was the fate of PASPA.
On May 14, 2018, the US Supreme Court finally announced its decision in the case that was then named Murphy vs. NCAA, due to a change in the governorship. In a 7-2 ruling, the court ruled in favor of New Jersey, essentially overturning PASPA as unconstitutional. PASPA was ruled to violate the anti-commandeering doctrine of the US Constitution by barring states from authorizing sports betting, which "unequivocally dictates what a state legislature may and may not do." One justice called PASPA a "direct affront to state sovereignty." He added that Congress does have the option to regulate sports betting on the federal level, but in its absence, states may act on their own.
Governor Phil Murphy signed the official bill on June 11, 2018, to legalize sports betting via AB.4111. Land-based casino and racetracks were given the right to in-person launch sports betting per licensing requirements and state regulations, Monmouth Park opened its sports betting windows three days later, with Governor Murphy placing a World Cup bet to kick things off, and Borgata and opened its sportsbook minutes later. By the end of the first month of legalized sports betting, the state took in $3.5 million in revenue from the total of $16 million in wagers placed.
Soon after, online sports betting sites launched for New Jersey bettors, and many operators also launched mobile apps. More than a half dozen soon became available, including offerings from 888, BetStars, DraftKings, and FanDuel. Sites from MGM and others were in the works to be launched by the end of 2018.
PILOT Bill for Atlantic City Casinos
In 2015, a PILOT bill was passed to help Atlantic City standardize their annual tax burden. PILOT stands for "Payment in Lieu of Taxes", and it set the tax rate for the combined Atlantic City casinos at $120 million a year for the next 15 years. The idea was to avoid costly annual legal battles the state of New Jersey and the AC casinos have over tax rates. Each year, the state assesses taxes, only to have the casinos file tax appeals. The lawyers win, but both sides waste a lot of money on legal fees.
The bill gives casino operators a chance to project costs years in advance, which is a help in itself. However, if one or more Atlantic City casinos closes, it would push more of a burden on the remaining casinos. At the same time, if new casinos appeared in Atlantic City, the casinos might pay a smaller percentage in taxes.
The 2014 Atlantic City Casino Closures
Since it was mentioned, let's quickly discuss the wave of casino closures in Atlantic City in 2014. To begin 2014, the city had 12 brick-and-mortar casinos. Almost immediately, the Atlantic Club closed its doors. The closure actually was brought about by Caesars Entertainment and Tropicana Casino, which partnered to buy the Atlantic Club in a bankruptcy option, then close their former competitor. Caesars Entertainment received Atlantic Club's player database, while Tropicana received the casino's gaming equipment at a discount.
Caesars Entertainment decided to close the Showboat in late August 2014. The Showboat was profitable, but Caesars wanted to consolidate its customer base in its remaining three AC casinos: Caesar's Atlantic City, Bally's, and Harrah's. The following month, the Drumpf Plaza closed its doors. Drumpf Plaza had been in enough disrepair that Donald Drumpf wanted his name taken off the property in August 2014, fearing it would tarnish his image.
The Drumpf Taj Mahal entered bankruptcy in October 2014. At the time, Carl Icahn was the biggest creditor of Drumpf Entertainment Resorts, which owned the Drumpf Taj Mahal. Icahn was owed $290 million and was clearly in a position to take control of the Taj. In October 2014, the famed activist investor and Tropicana Casino owner filed a motion to have the Tropicana's worker's union, the Local 54 of Unite-HERE, lose its health and pension benefits. A judge ruled in Icahn's favor. Meanwhile, Icahn was taking control of the casino in the bankruptcy process. In December 2014, he loaned an additional $20 million to the Taj in order to keep it afloat through much of 2015, but soon after took control of the entire casino. Donald Drumpf and his daughter, Ivanka, praised Icahn as a family friend who would turn the casino around. The damage had been done, however, and the casino finally closed for good in October 2016.
Revel Casino had trouble before its doors opened in April 2012. The building is the most expensive skyscraper in Atlantic City history at $2.4 billion. Revel Casino was envisioned before the global recession, and the investor Morgan Stanley realized it was a bad idea to open such a grand casino in the prevailing economic climate of 2012. It opened anyway, on April 2, 2012, and the casino was in business for 29 months, undergoing two bankruptcies along the way. When no bidders emerged after the second one, in September 2014, it closed its doors. In the following years, several buyers emerged but failed to follow through with the purchase, until Polo North Country Club bought it in April 2015 for $82 million to open it as a resort with a new TEN casino, That never happened, but in June 2018, the property opened as Ocean Resort Casino. Top ↑
The North Jersey Casino Referendum
The biggest issue facing New Jersey gambling in 2016 was the North Jersey casino referendum. The issue of whether to build two casinos in the northern end of New Jersey was going to be on the November ballot. Over the years, the states of Pennsylvania and New York had built a significant number of casinos. Also, New York has approved video lottery terminals (VLTs), while Pennsylvania placed slot machines in their racetracks. Atlantic City's gaming revenues dwindled from $5.4 billion in 2006 to less than $2.4 billion in 2016. Some New Jersey leaders wanted to build casinos in North Jersey as a solution, but the voters, decided against it. In November 2016, the New Jersey casino expansion amendment was soundly defeated with more than 77% of the citizenry voting against it.
Which Are the Best Poker Sites for NJ Players?
When you start out with online poker, it's tempting to just sign up at the first room you come across.  After all, who wants to go to all of the trouble of comparing room after room when you just want to play poker?
That's why we've simplified the process with this list of the top New Jersey online poker sites.  All of the sites on our list receive the highest ratings for operating safely, rewarding players generously and maintaining software that provides a smooth, safe online poker experience. Ignition Poker is our number one online poker site, but there are many other poker rooms to choose from. Top ↑
---
New Jersey FAQ
Which companies hold online gaming licenses in New Jersey?
As of July 2018, the following companies hold online gaming licenses:
Borgata Hotel Casino & Spa for BorgataCasino.com, BorgataPoker.com, NJ.PartyCasino.com, NJ.PartyPoker.com, PalaBingoUSA.com, PalaCasino.com, PalaPoker.com, PlayMGMCasino.com, PlayMGMPoker.com, ScoresCasino.com
Caesars Interactive Entertainment for Boardwalk Regency Corp. for CaesarsCasino.com, HarrahsCasino.com, WSOP.com, US.888.com, US.888Poker.com, US.888Casino.com
Golden Nugget Atlantic City for GoldenNuggetCasino.com, NJ-Casino.GoldenNuggetCasino.com, BetfairCasino.com, PlaySugarHouse.com
Hard Rock Hotel & Casino for HardRockCasino.com
Ocean Resort Casino for OceanOnlineCasino.com
Resorts Casino Hotel Atlantic City for ResortsCasino.com, MoheganSunCasino.com, PokerStarsNJ.com
Tropicana Casino Resort Atlantic City for TropicanaCasino.com, VirginCasino.com
What games are available?
Online poker, which is referred to as peer-to-peer gaming, is available in the form of cash games and tournaments. Most sites offer Hold'em and Omaha games, though there are no limits as to the games that can be offered.
Online casinos offer video poker, bingo, keno, and online slots. There are also numerous table games, like blackjack, baccarat, and roulette, that are offered as traditional internet games and in the new live-dealer format. Most games that are offered in land-based casinos can be offered online.
What are the taxes, licensing fees, etc.?
The initial permit to obtain an online gaming license in NJ requires a deposit of $100,000, which can then be applied to the $300,000 due for the first year of service upon the issuance of the license. Applications for renewals require $100,000 as a deposit, which can be applied toward the total of $150,000 due for a one-year renewal permit upon its issuance.
Each online gaming operator pays an annual fee of $250,000 that is dedicated to a responsible internet gaming fund to be allocated to the Council on Compulsive Gambling of New Jersey and other compulsive gambling treatment programs in New Jersey.
Operators must pay a 15% tax on gross internet gaming revenues to the Casino Revenue Fund.
Watch our poker news section for daily updates on regulation and other important topics for US online poker players.
What About Playing Poker Online?
Unlike neighboring state New York, poker players in New Jersey aren't restricted from signing up at most online poker rooms.  The rule of thumb for New Jersey online poker players: if a site accepts US players, then you can be pretty confident New Jersey residents will also be allowed to create an account.
Is Online Poker Legal in New Jersey?
Two things we always have to get out of the way before talking about online poker and the law.  The first is that this page does not offer legal advice, and you should not treat it as any sort of substitute for legal advice.  The second is that knowing your state law is always a good idea, so we strongly suggest you bookmark the New Jersey State Statutes online. Top ↑
The simple answer to the question of online poker legality in New Jersey is YES. The legislature passed the bill in 2013, it was signed by Governor Chris Christie, and the law became effective on October 21, 2013. The final version of A.2578 amended the Casino Control Act. The details of the law are explained in the New Jersey Administrative Code, Title 13, Chapter 69O, with the most pertinent section as follows:
Pursuant to the 1976 amendment to the New Jersey State Constitution and the express authorization to the Legislature to determine the type of gambling games that may be conducted in casinos under regulation and control by the State, the Legislature hereby declares that in furtherance of the goals of the Casino Control Act and in recognition that the technologies necessary to support Internet gaming can be prescribed and implemented in a manner that ensures all such gambling activity occurs within casinos located in Atlantic City, it is appropriate that the Casino Control Act be amended and supplemented to authorize licensed casino operators to conduct such games within the casino premises with all wagering to be conducted solely within the casinos. (New section) Any authorized game or authorized gambling game, as defined in section 5 of P.L.1977, c.110 (C.5:12-5), that is authorized to be played in a casino may, with the approval of the division, be offered through Internet gaming.
Online poker, slots, table games like blackjack, and other casino games are now available online via a number of partnerships between online gaming operators and land-based casinos in Atlantic City.
As for poker, specifically, there are numerous online poker providers available to New Jersey players as of mid-2018, with the following four licensed by the New Jersey Division of Gaming Enforcement: PokerStars, WSOP/888poker, PartyPoker/Borgata, and Pala Poker. These sites are offered to any legal-aged player located within the state's borders (residency is not required).
New Jersey Gambling Facts
Many assume that the story of gambling in New Jersey begins and ends with Atlantic City, but there's a longer tale behind the casinos on the boardwalk, which have only been open since 1978.  Over a century before an Atlantic City casino took its first bet, New Jersey residents were risking their paychecks on horse races at Monmouth Park.  That industry was shut down by the law at the turn of the century, and regulated gambling didn't return in earnest until 1970 when the state approved a lottery. Top ↑
Current Regulated Gambling Options in New Jersey
Today, that lottery sits aside one of the largest collections of commercial casinos found anywhere on the globe.  Atlantic City made it an even dozen in 2012 with the opening of Revel. Outside of Atlantic City you'll find other regulated gaming activity like parimutuel wagering at tracks and OTBs, charitable gambling events and social gambling (as permitted within the law), as well as newly-regulated online poker and casino games, daily fantasy sports (DFS) contests, and sports betting, both live and online.
Current Regulated Online Gambling Options in New Jersey
Online gambling, including poker, slots, and casino table games, was legalized by the state legislature in 2013, and Governor Chris Christie subsequently signed it into law. The industry will initially be allowed to run for a ten-year period for evaluation, as the land-based Atlantic City casinos partner with various online gambling operators to grow the new industry. Players are required to be located within the state's borders, which is tracked by geolocation systems developed for New Jersey online gambling. The first online casinos virtually opened in November 2013. Nearly four years into the "experiment," all parties involved agree that the industry is growing and increasingly successful. Many say it has already become an essential part of the growth of Atlantic City.
New Jersey Gambling Research
CityofAtlanticCity.org .  The official website of the city provides information about the casinos that drive Atlantic City, along with a detailed picture of the region beyond the casinos.
Division of Gaming Enforcement .  Complete set of resources regarding land-based casino gambling in new Jersey.  Financial records, self-exclusion information, game testing and all other relevant information can be found at the DGE's homepage.
GamblingAndTheLaw.com .  Site of gambling law expert I Nelson Rose, who frequently writes about New Jersey's push into online gambling and sports betting.
New Jersey's Place in Poker History
While Las Vegas may be the ultimate poker destination, Atlantic City is arguably just as iconic for a certain generation of poker players.  It is, of course, the casinos of Atlantic City – not Vegas – that provided the backdrop for Rounders, what many consider the definitive modern poker movie.
New Jersey is also the original home of the man many consider to be the absolute best in the game: Phil Ivey, who got his start in the card rooms of Atlantic City. The 2017 World Series of Poker Main Event champion, Scott Blumstein, hailed from New Jersey, even crediting the new online poker industry with much of his knowledge of the game. His play on the legal internet poker sites in New Jersey prepared him for the 2017 WSOP and led to his Main Event victory worth $8.15 million. Top ↑