Brill and 24 Others Sue Postle and Stones for $10M
By
October 9th, 2019 | Last updated on October 9th, 2019
Home
»
Poker News
»
Brill and 24 Others Sue Postle and Stones for $10M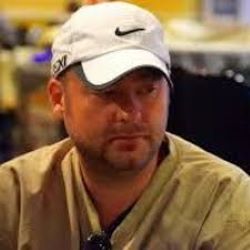 Less than two weeks after Veronica Brill took her suspicions public, the lawsuit is official.
It started with an accusation that poker pro Mike Postle cheated during his play on the Stones Live livestreamed cash poker games at Stones Gambling Hall in Sacramento, California. The story gained momentum and proof so quickly that it made national media headlines within the first week.
In light of the seriousness of the allegations and the mountain of evidence that Postle seems to have won hundreds of thousands of dollars via a cheating device, some of his victims filed a lawsuit.
Postle now faces a $10 million civil lawsuit in the US District Court on nine charges, including racketeering, fraud, negligence, and libel.
Read the actual 34 pg @Mike_Postle @StonesGambling $10 Million Lawsuit https://t.co/32xkWLOs6p

— SixToedPete (@SixToedPete) October 9, 2019
A Quick Summary
Truth be told, it is difficult to summarize this story quickly. This article was our attempt to provide some type of overview and timeline for the situation.
Poker pro and commentator Victoria Brill spent month after month playing alongside Postle and commentating on the livestream on which he played.
In mid-2018, Postle seemed to begin to play differently, making near-perfect decisions in hands played on the stream. Brill took her concerns to Stones Gambling Hall in 2019, but she was essentially ignored. That prompted her to post her concerns on Twitter.
Joey Ingram then examined dozens of hours of livestreams involving Postle. Others like Doug Polk did the same. And they all came to the conclusion that something was awry. Whether Postle had a device in his cap or messages on his phone, he was almost certainly aware of his opponents' cards.
The ever-increasingly large group of poker sleuths also determined that he could not have done it alone. The most likely partner in crime was Stones' poker tournament director, Justin Kuraitis.
Postle has defended his play, attributing his nearly flawless play in many hands to studying poker and good instincts. He claims that he is simply a very successful player, one of the best in the game.
In response to the massive backlash from the poker community, Stones Gambling Hall announced that it halted its livestreams and created an independent investigation team.
Massive Lawsuit
Poker player and gambling attorney Mac VerStandig had been vocal about standing with the victims in this case, working with them to determine the feasibility of a lawsuit.
It was more than just feasible.
This afternoon, @Angry_Polak and 24 of her colleagues took the next step in availing themselves of the American judicial system. We are proud to serve as their counsel and look forward to pursuing this matter in court. https://t.co/qcYs7WIAPp pic.twitter.com/cCaRpNCF2A

— Mac VerStandig (@mac_verstandig) October 8, 2019
On October 8, Brill and 24 other plaintiffs filed suit in the United States District Court in the Eastern District of California. They are represented by VerStandig, poker pro and fellow attorney Kelly Minkin, William Pillsbury, and Julian Bach.
The defendants are Michael Postle, King's Casino d/b/a Stones Gambling Hall, Justin Kuraitis, John Does 1-10, and Jane Does 1-10. The John and Jane Does are yet-to-be-named associates of Postle and/or employees of Stones that will be unearthed during the discovery phase of the case.
The complaint and demand for trial by jury was brought on the following allegations:
Racketeering (violation of federal Racketeer Influence Corrupt Organization Act) – against Postle and all Does

Fraud – against Postle and all Does

Negligent misrepresentation – against all defendants

Negligence per se (as causing damage to plaintiffs) – against Postle and all Does

Unjust enrichment – against Postle

Negligence – against Stones and Kuraitis

Constructive fraud (via unfair methods) – against Stones

Fraud – against Stones and Kuraitis

Libel – against Stones
The suit alleges that Postle did, in fact, use "one or more electronic devices for purposes of cheating."
The general allegations, as explained in the filing, are cheating and a coverup. They claim that Postle profited more than $250K from his play on the livestreams that likely started on July 18, 2018. The list of 68 dates of livestreamed poker end with September 21, 2019.
The 25 plaintiffs in the case seek a judgement in favor of each individual plaintiff and punitive damages in the sum of $10 million.
As listed in the court documents, the plaintiffs are:
Veronica Brill
Kasey Lyn Mills
Marc Goone
Naroop Shergill
Jason Scott
Azaan Nagra
Eli James
Phuong Phan
Jeffrey Sluzinski (Boski)
Harlan Karnofsky
Nathan Pelkey
Matt Holtzclaw
Jon Turovitz
Robert Young
Blake Alexander Kraft
Jaman Yonn Burton
Michael Rojas
Hawnlay Swen
Thomas Morris III
Paul Lopez
Rolando Cao
Benjamin Jackson
Hung Sam
Corey Caspers
Adam Duong
An observation as my impromptu Sacramento trip draws to a close: The poker community here is an amazingly warm, tight-knit collection of truly exceptional people from all backgrounds, bonded by a game. Seeing their trust violated by the Stones scandal is completely heartbreaking.

— Mac VerStandig (@mac_verstandig) October 7, 2019
California State Investigation
It might be safe to assume that the state of California would be investigating this matter as well. However, there have been no announcements to this effect.
The California Gambling Control Commission shows no pending action or accusations against Stones Gambling Hall on its website.
The most recent case involving Stones was settled in 2016. As a part of the settlement, each respondent (King's Casino d/b/a Stones Gambling Hall, Ryan Stone, Masis Kevorkian, Kermit Schayltz, King's Casino Management) admitted that they failed to make "full and true disclosure of information necessary to carry out the state's policies relating to licensing and control of gambling" and "agreements regarding financing and ownership agreements."
Essentially, they funded a $3 million loan to the owners of a cardroom in Chula Vista to construct a new property, but they had not been licensed to do this. With license applications pending before the Commission, they failed to mention any of it.
There have been no confirmations of action taken by the California Bureau of Gambling Control yet. The Bureau is under the law enforcement branch of the State of California Department of Justice, headed up by California Attorney General Xavier Becerra.
Related Articles