By
April 30th, 2018 | Last updated on November 2nd, 2020
Delaware Online Poker & Gambling Laws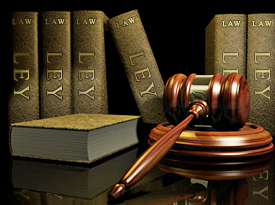 Delaware Online Poker & Gambling Laws
Last Updated November 2, 2020
While small in size, Delaware has played a large role in the development of modern online poker.  We're going to further explore that role as we survey the status quo for a gambling in Delaware, touching upon legal issues facing online poker, the top sites for Delaware players and the future for online poker and gambling in Delaware.
Can you sign up for online poker sites from Delaware?
Is it legal to play at an off-shore site?
How does the law address online poker in Delaware?
Those are just a few of the questions we hear from online poker players from the state, and we'll tackle each – plus a few more – in this section of our guide to Delaware gambling.
Is Gambling Legal in Delaware?

| Type/Code | Summary |
| --- | --- |
| State Code Section(s) | 11.5.VII.1401-1432; 28.3-5; 28.11; 28.15; 28.18 |
| Definition of Gambling | There are no official definitions of gambling or games of chance in the Delaware code of laws. |
| Online Poker/Gambling | The Delaware Gaming Competitiveness Act passed in 2012, legalizing online poker and casino games as well as lottery games. Internet gaming is done in partnership with the three racinos, which are all connected and pool players together from the three unique gaming sites. Per an interstate online poker agreement, Delaware online poker is also shared with players on the same platform in Nevada and New Jersey. |
| Live Poker | Live poker is legal and offered at the racinos. |
| Casinos | Existing horse racing tracks were allowed to expand to include video lottery terminals and then table games like poker in 2009. The three tracks are now full racinos. |
| Sports Betting | With previous legal wording in place, the 2018 US Supreme Court decision regarding PASPA allowed Delaware to offer full sports betting. The state did launch a complete sports betting platform in the first half of 2018. |
| DFS | Lawmakers legalized paid-entry fantasy sports in 2017, and that interactive fantasy contests bill became effective in August of that year. |
| Other Forms of Gambling | Lottery, internet lottery, horse and harness racing with pari-mutuel betting. |
Latest Updates through 2019
When Delaware first opened its online poker and casino game sites, the revenue was significant for the small state and its relatively small gambling sector. The first year brought in $595,580 in poker rake and fees alone in 2014.
That number dipped over time, however, as 2015 numbers showed only $392,401, a 34% decrease from the previous year. However, Delaware's interstate relationship that went into effect in early 2015 to share player pools with Nevada helped stave off any further significant decreases in 2016. Even so, numbers dropped again in 2017 nearly 40% to $231,086, all while online casino games remained fairly strong.
Hope came in the form of a tri-state online poker liquidity agreement that was signed in October 2017, with Delaware and Nevada welcoming New Jersey into the shared player pool. While the online operator qualified to do so was WSOP/888, it was going to provide a lifeline for Delaware's poker online. And that tri-state project did launch on the first day of May 2018. Improvements were seen right away, and revenue statements as the year progresses will give a fuller picture as to the health of online poker in the state of Delaware.
The Delaware Lottery released its 2018 revenue for online gaming at the start of 2019, and there were increases all around. Internet gaming, including poker and casino games, brought in $2,491,129 in revenue, which was a 4.15% increase over the previous year. Online poker alone delivered $255,695 of that amount, which was a solid 10.65% increase from 2017.
Upon the completion of the first half of 2019, numbers were up again for the state-regulated internet gaming market. All of online gaming brought in $1.677,072 in revenue from January through June, which was a significant 53% increase over the same period in the previous year. For online poker alone, its number was $141,839.78, which was up 17% from the 2018 first-half revenue.
The market remains small but steadily improving.
Is it Legal to Play Online Poker Legal in Delaware?
Yes. As of 2012, the State of Delaware legalized online poker and casinos. The Delaware Lottery operates and regulates online poker and casino games in the state. The regulations pertaining to internet poker are also updated each time Delaware's governor signs a new interstate agreement with another state to share online poker liquidity.
In addition to the new laws, there are also other laws in the state statutes that pertain to poker and gambling. These laws may be overridden by the new online gaming statute, but they are important to note, nonetheless.
Delaware Poker
On February 25, 2014, Gov. Brian Sandoval of Nevada and Gov. Jack Markell of Delaware signed an interstate poker compact. The two states would share player liquidity between them. This allowed Delaware and Nevada to build a larger online poker community, which means more virtual poker tables can be filled at the same time. It also means tournaments can have larger prize pools. More gaming options and larger prize pools lead to more player interest; so greater player liquidity is the best way to develop a larger customer base.
At the time, Gov. Sandoval and Gov. Markell hoped (perhaps assumed) that more U.S. states would legalize and regulate online gambling. The language of the interstate poker compact stated that any US state which legalizes iPoker and wishes to uphold the standards set forth in the Sandoval-Markell compact would be able to sign on to the iPoker compact. Thus, the compact was designed to attract interest from a growing network of US states, including New Jersey. That has not materialized, even in the case of New Jersey, which led Gov. Sandoval to express his shock in recent weeks.
On March 24, 2015, Delaware and Nevada launched their program of shared online poker gaming. The shared player liquidity instantly showed increased player pools. Though the bump in interest was minor, it was touted by officials from both states and from 888 Holdings as a step forward. Perhaps one day, the interstate poker compact will become like the multi-state lottery associations, Powerball and Mega Millions. It took those associations decades to build into their current size, so it is not a pipe dream.
Delaware Casinos
Dover Downs Online, Harrington Racecourse Online, and Delaware Park Online all use 888casino and 888poker software. 888 Holdings is one of the finest online gambling companies in the world, as it's trusted and has invested lots of money in developing games. I would prefer to have seen Dover Downs, Harrington, and Delaware Park to have offered different online casino games from each other.
One can see why they three racetracks chose the same software package. Each seems more interested in building up its online poker customer base, so Delaware and Nevada can build on its interstate poker compact. It makes sense to have the same software, for compatibility and customer usability. The problem is, 888's designers designed the exact same online casino pages for all three sites, right down to the FAQ and the games selection.
That being said, online gamblers in Delaware have their option of a downloadable online casino software client, instant play casino games, and mobile casino gaming. The mobile gaming appears to support iPad and iPhone, but not Android smartphones and tablet computers. It is possible Android gaming apps were included later, but not advertised. If not, I recommend a mobile casino app for Android as the next update for all three.
Delaware Sports Lottery
The Delaware Sports Lottery continues to operate legally, under terms of the 1992 PASPA law. Wagering on the sports lottery is available throughout the year at Delaware Park, Dover Downs, and Harrington Raceway, as well as 80 off-track betting retailers throughout the state. The NFL season is the major period of activity for the Delaware Sports Lottery, generating in its 4+ months of games about half the sports lottery revenues each year.
Facts About Gambling in Delaware
The first type of recorded gambling in the first state took place in horse races all the way back in the 1700s.  In fact, the first race track in Delaware was built in 1760.  Betting wasn't legal, but remained widespread regardless.
Residents would have to wait another 300 years or so before additional forms of regulated gambling were on the table; while pari-mutuel betting got the nod from lawmakers in the 1930s, lottery didn't make its debut until 1975 and casino-style games weren't present at the state's racetracks until 2010.
Regulated Gambling Options in Delaware
It may be a small state, but there is a ton of regulated gambling packed into that space.  There's a state lottery and legal betting on horse races, but the explosive growth in Delaware gambling has come at the state's "racinos" (race tracks that offer casino gambling) where you can play poker, table games and video lottery terminals.  Delaware also offers one option you won't find in many other states: sports betting (parlay only) at state racetracks.
Delaware FAQ
Which companies hold online gaming licenses in Delaware?
There are only three casinos/racinos in Delaware, and each of them hold a license but share the same online gaming platform:
Delaware Park and Casino for DelawarePark.com/iGaming
Dover Downs Hotel and Casino for OnlineGaming.DoverDowns.com
Harrington Raceway & Casino for HarringtonGamingOnline.com
What games are available?
Online poker in Delaware offers cash games and tournaments, with mostly Hold'em games available.
Online casino games include slots and table games like blackjack and roulette. There are few other games available as the casinos in Delaware are fairly limited in scope as well.
What are the taxes, licensing fees, etc.?
Each internet casino in Delaware is required to pay an annual license fee of $50,000. There is a provision, however, that the casinos are taxed at a rate of 100% of all gross gaming revenues until each meets a threshold of $3.75 million. After that point, they will pay 43.5% on internet slots revenue and 34% on poker and other table games. But five years after the launch of the sites, they have yet to meet that requirement.
All Poker and Gambling Laws by State
Delaware in the News
Delaware Gambling Information
It can be difficult to find quality, credible information regarding poker and gambling in Delaware.  For those seeking objective, verified information on the topic, here are three resources that should dramatically improve your understanding of Delaware's gambling industry and the law that surrounds it.
104 Regulations Governing Texas Hold'em Poker.  As the name suggests, this is a document (from the state) that covers just about every aspect you can imagine of running a Texas Hold'em game legally in the state of Delaware.  A good read for the curious or those planning to operate a game.
UNLV Center for Gaming Research – Delaware Report .  An excellent overview of the current gambling industry in the state of Delaware, including financials and brief historical timeline of gambling expansion.
The Costs and Consequences of Gambling In the State of Delaware.  A report from the state government that takes an even handed look at the benefits and drawbacks brought about by regulated gambling in Delaware.
Notables: Poker and Delaware
While Delaware will never be confused for Texas or California when it comes to poker prominence, the state does have a few poker-related claims to fame.  One that will likely be well-known already to online poker players is that Jennifer "Jennicide" Leigh, a famous name from the early days of Internet poker, was born in and resides in Delaware.  Delaware claimed a more recent place in poker history in the summer of 2012, when a tournament at the Delaware Park poker room ran for 36+ hours straight – a feat substantial enough to make the Guinness record book.