Georgia Gambling & Poker Laws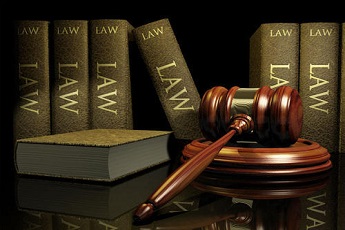 Georgia Gambling & Poker Laws
Last Updated November 17, 2018
If you're in Georgia and interested in learning more about how to play online poker from the state, you've found what you're looking for.  This comprehensive guide to Georgia and online poker will walk you through the basics of playing at poker sites in GA, provide some context and background regarding the state's general approach to gambling and survey what's ahead for online poker players from Georgia.
If you had to pick one word to describe gambling laws in GA, I would suggest something like "strict."
Without a law on the books that specifically deals with poker games played online, fully understanding Georgia law as it applies to online poker requires the skills of a trained legal professional.
However, if you're only looking for a quick summary of the important parts of Georgia poker law that could pertain to online games, we can help you there:
What Forms of Gambling Are Legal in Georgia?

| Type/Code | Summary |
| --- | --- |
| State Code Section(s) | 16.12.2 |
| Definition of Gambling | Gambling: A person commits the offense of gambling when he makes a bet upon the partial or final result of any game or contest or upon the performance of any participant in such game or contest; makes a bet upon the result of any political nomination, appointment, or election or upon the degree of success of any nominee, appointee, or candidate; or plays and bets for money or other thing of value at any game played with cards, dice, or balls. |
| Definition of Bet | Bet: An agreement that, dependent upon chance even though accompanied by some skill, one stands to win or lose something of value. |
| Online Poker/Gambling | With no legal casinos in the state, there has been no interest in attempting to legalize online poker or casino games. |
| Live Poker | There are no live poker rooms in Georgia due to the ban on casinos. |
| Casinos | The state of Georgia passed a law to ban casinos before the federal IGRA law gave Indian tribes the right to offer casino games on their reservations, so no gaming compacts were ever written. |
| Sports Betting | No sports betting proposals have been introduced to Georgia lawmakers. |
| DFS | A House bill to legalize and regulate daily fantasy sports was introduced in 2018 but did not pass. |
| Other Forms of Gambling | Lottery, bingo, charity raffles. |
Is Online Poker Legal in Georgia?
While some poker sites have elected to leave the US market, there are still literally dozens and dozens of sites that will let you play real money poker from Georgia (or nearly any other US state).
Playing poker for money in Georgia is as easy as ordering a DVD from Amazon.  Select a room from our list of the top Georgia poker sites. Within minutes you'll have an account you can use to play poker for real money from the comfort of your computer.
To summarize;
Georgia has a very broad definition of gambling that draws from several distinct parts of the statute.  The definition of "bet" and "gambling device" (Section 16-12-20), along with the charge of "gambling" (16-12-21) combine to create a definition of gambling that includes betting on just about any game or event you can imagine.
Poker appears to be included in the definition, as the offense of "gambling" includes betting anything of value on games played with "cards, dice or balls."
It is a misdemeanor to engage in unregulated gambling in Georgia (16-12-21).
Georgia law also prohibits transmitting information related to bets (16-12-28).  Due to lack of relevant case law, it is unclear whether this aspect of Georgia law could apply to playing poker, which does potentially involve information related to bets (as defined under Georgia law)
Georgia anti-gambling law has a lot more to say about the penalties for operating an unregulated gambling business, but the above points are probably the most relevant to a typical poker player trying to get a handle on the basics of online poker and Georgia law.
Will Georgia Regulate Online Poker?
Of all the states in the union, Georgia is probably one of the least likely to regulate online poker (or any form of online gambling).  Gambling expansion efforts have proven politically and publicly unpopular, and online gambling would probably face even stiffer resistance than a land-based casino.
The one avenue for regulated online poker in Georgia is if a majority of states adopt online poker under a federal regulatory regime.
In that scenario, online poker would become something similar to the lottery – generally tolerated by the public and viewed as a financial boon by the states.
However, even this scenario is unlikely, especially given the high legislative bar for gambling expansion in Georgia's constitution.
Georgia Gambling Facts
The state of Georgia has historically taken a conservative approach to gambling.  To give you some idea of how the state approaches regulated gambling, consider the fact that the Georgia state lottery wasn't even created until 1992 – several decades after other US states had adopted the format.
Despite the popularity of the lotto and other forms of gambling – like online poker -in Georgia, the precedent set by state government has been to approach gambling expansion slowly, cautiously and warily.
Regulated Gambling Options in Georgia
That attitude on the part of both governments and residents has resulted in a pretty meager line up of regulated gambling outlets for those inside Georgia's borders.
Limited charitable gambling and the state lottery are the sole entrants on Georgia's list of choices for regulated gambling.
Does Georgia Offer any Online Gambling?
No – the state of Georgia does not regulate online gambling of any type.  That means there aren't any online poker sites or online casinos that can claim to be regulated by Georgia – instead, their license will have been issued by some other government.
Georgia Gambling Resources
Georgia State Lottery .  Get the breakdown on who plays, how they play and the background of the state lottery. Also includes complete information on where lottery funds go.
Pechana.net Georgia Gambling Index .  Excellent aggregator of all news stories having to do with gambling the state of Georgia.  The site offers a simple way to keep up on all the headlines from the state in just a couple of seconds.
Georgia & The Game of Poker
While poker is quite popular in the state – especially online poker – Georgia has relatively shallow ties to the history of poker.  The best-known poker player from the state of Georgia is probably Josh Arieh, perhaps recognized by most for his 3rd place finish at the Main Event of the 2004 World Series of Poker – the same tournament that made David Williams and Greg Raymer household names.  While probably known by far fewer people, Georgian Steve Loube also has a small place reserved for him in Georgia's poker history.  He was the only resident from the state to win a gold bracelet at the 2012 WSOP.
Sources & Citations For This Article on Georgia Online Poker