West Virginia Tries Online Poker Legislation Again
By
January 11th, 2019 | Last updated on January 11th, 2019
Home
»
Poker News
»
West Virginia Tries Online Poker Legislation Again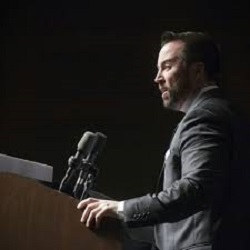 It may be tough to remember, but it did happen. West Virginia did offer up online gaming legislation in the past, back in early 2017, in fact. It was easily missed in any news cycle, though, because the bill garnered no support from the majority of the legislature and died a sad, lonely death.
Even so, the sponsor of that 2017 legislation hasn't forgotten about online poker and casino games. West Virginia Delegate Shawn Fluharty has been watching New Jersey's online gambling market for years as that state collects millions of dollars in revenue. He has also been watching Pennsylvania prepare to launch its online gambling sector, which will happen this year. And he wants his state to follow that trend, one that lends itself to the future of the gambling industry overall.
With sports betting just legalized in West Virginia in 2018 and mobile sports wagering offering more options for Fluharty's constituents, he is ready to try again with online poker and casino games. Quite possibly, his fellow lawmakers are ready to take a fresh look at it.
So, Fluharty started 2019 by introducing an interactive gaming bill.
NEW: West Virginia, which legalized sports betting in 2018, now has an online casino and poker bill in the mix from @WVUFLU. https://t.co/Lf5GlTumMQ

— Dustin Gouker (@DustinGouker) January 10, 2019
Previous Effort
In March 2017, Fluharty introduced HB.3067 for the purpose of "legalizing interactive gaming." He connected with four co-sponsors – Delegates Mike Pushkin, Joseph Canestraro, Mick Bates, and Sean Hornbuckle.
The goal of the bill was to amend the 1931 Code of West Virginia to include legalized online gambling and set basic regulations and licensing requirements that the West Virginia Lottery Commission could follow to oversee the new gambling sector.
Things started well with some committee movement, but the House Speaker failed to support the effort, and the bill stalled and eventually died.
You Can't Win if You Don't Play
Fluharty felt that this might be the year to try it again, so he introduced HB.2178 on Wednesday, January 9, and it went to the House Judiciary Committee. And Canestraro immediately signed on as a co-sponsor, as he did in 2017.
HB.2178 is again set to amend the 1931 Code of West Virginia and add a new article relating to legalizing interactive gaming, which includes:
–providing legislative findings

–establishing licensing requirements

–limiting licensing to existing gaming facilities

–providing that the Lottery Commission regulate interactive gaming

–providing operations controls

–providing prohibitions and criminal penalties

–assessing gaming and licensing fees

–incorporating rules and statutes applicable to interactive gaming

–providing a tax and administration of the tax for operation of an interactive gaming license
The poker portion of the bill will allow the offering of several game variations, including cash games and tournaments. And for all types of interactive gambling, operators will be required to pay a $50,000 licensing fee within 60 days of being awarded a license. There will also be a 14% tax on all daily gross gaming revenue, due to be paid on a weekly basis.
West Virginia files online gambling bill, would allow for interstate liquidity sharing for online poker. Who would have thought WV would be among most progressive gambling states? https://t.co/PxqCfGqFPY

— Robert DellaFave (@RobertDellaFave) January 10, 2019
The bill also specifically makes all online games illegal that are not "within the scope of a valid and current license" issued by the state of West Virginia. It seems that all offshore gambling sites may consider and implement a ban on players from this state creating new accounts, as many have done with New Jersey.
There are five current land-based casino facilities in the state that would be eligible to apply for the licenses:
–The Casino Club at the Greenbrier

–Hollywood Casino at Charles Town Races (operated by Penn National Gaming)

–Mardi Gras Casino and Resort (owned by Delaware North)

–Mountaineer Casino, Racetrack and Resort (owned by Eldorado Resorts)

–Wheeling Island Hotel-Casino-Racetrack (owned by Delaware North)
Penn National Gaming operates numerous gambling establishments in Pennsylvania, two of which (Mount Airy and Parx) are involved in the upcoming launch of online poker and casino games in that state. And Eldorado Resorts is partnered with The Stars Group in the United States for sports betting, which makes it more likely that PokerStars and its sister casino site could be affiliated with Eldorado's casino in West Virginia.
Sports Betting a Positive Start
In early 2018, the West Virginia legislature made it the sixth state to legalize sports betting, even before the US Supreme Court decision was handed down in May that officially put the power to regulate sports wagering into the hands of the states. The WV Sports Lottery Wagering Act was not signed by the governor but became law without his veto.
And who was one of the primary champions of the sports betting legislation in West Virginia? State Delegate Shawn Fluharty.
Great to hear from @GovChristie today at the @NCLGS conference w/ @JasonBarrettWV. Without his willingness to take on the leagues until the very end we wouldn't have #sportsbetting in WV or anywhere else. He killed it too! Smooth operator. #wvpol pic.twitter.com/tKFn4nimur

— Shawn Fluharty (@WVUFLU) January 4, 2019
In late August, Hollywood Casino became the first of the state's five casinos to accept sports wagers, and the others followed, raking in millions in bets in the first few weeks. And in late December, just weeks ago, Delaware North launched the first online sports betting site in the state
West Virginia's foray into the world of sports betting – especially mobile and online wagering – gives the state a good basis upon which to expand its gambling industry. And with Fluharty leading the way, there is a significant chance of success in 2019.
Related Articles