West Virginia Starts Online Gambling Pursuit Early
By
January 17th, 2018 | Last updated on July 29th, 2018
Home
»
Poker News
»
West Virginia Starts Online Gambling Pursuit Early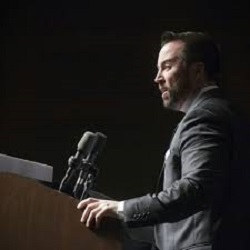 WV Delegate Fluharty ready to try i-gaming again
One member of the West Virginia legislature is determined to legalize online poker and casino games. State Delegate Shaun Fluharty was the champion of a bill last year that failed to gain momentum among his fellow lawmakers, and he's ready to try again.
Inspired by Pennsylvania's hard-fought success in late 2017, Fluharty announced at the time that he wanted his state to follow. And only days into the new year, he resurrected his previous bill in the West Virginia legislature and vows to push for passage this year.
Slow Start in 2017
Fluharty introduced HB.3067 in March 2017 with four cosponsors – Delegates Mike Pushkin, Joseph Canestraro, Mick Bates, and Sean Hornbuckle. The simple purpose of the bill was stated as: "Legalizing interactive gaming."
The bill was written to amend the 1931 Code of West Virginia with articles relating to "legalizing interactive gaming; providing legislative findings; establishing licensing requirements; limiting licensing to existing gaming facilities; providing that the Lottery Commission regulate interactive gaming; providing operations controls; providing prohibitions and criminal penalties; assessing gaming and licensing fees; incorporating rules and statutes applicable to interactive gaming; and providing a tax and administration of the tax for operation of an interactive gaming license."
Further, the West Virginia Lottery Commission would establish and oversee regulations for the industry. Licenses would cost $50,000 each (a drastic discount as compared to New Jersey and Pennsylvania), and gross gaming revenue would be taxed at only 14%. All licensed gaming facilities and racetracks would be eligible for online gaming operations, and West Virginia would be allowed to partner with other states via interstate online poker agreements.
The bill started its trajectory in the Committee on the Judiciary and moved on to the Finance Committee. However, with no support from House Speaker Tim Armstead, the bill stalled.
Thank you for Supporting Regulated Online Poker and Gaming in West Virginia! It should be legal, regulated, and taxed in all 50 states!!!

— Rick Christensen (@PokerLawyer2015) October 28, 2017
Pennsylvania Envy
Fluharty watched closely as neighboring Pennsylvania fought about online gambling for several years but finally passed it in October 2017. He immediately took to Twitter to express his concern that West Virginia will be left behind if it doesn't follow in Pennsylvania's footsteps.
With PA passing sports betting, online poker and daily fantasy legislation today, WV must act this session or be left in the dust. #wvpol

— Shawn Fluharty (@WVUFLU) October 26, 2017
Less than two weeks into the new year, Fluharty and the same cosponsors reintroduced HB.3067 to the House Judiciary.
As Fluharty watches Pennsylvania begin to work on regulations and eventually offer online gambling licenses to its land-based casinos and then launch the games sometime in 2018, he hopes to avoid the feeling of being left behind yet again. To build on the momentum of Pennsylvania, he is likely to use that state as an example – along with New Jersey's tremendous revenue growth in 2017 from online gaming – to convince other members of the legislature to consider supporting his bill.
No hearings have been set yet. However, if Fluharty has been working behind the scenes to garner support, there might be word of a hearing in the coming weeks.
Per the West Virginia legislative calendar and considering that 2018 is a major election year, any significant push for online gambling will need to happen in the first few months of the year or be relegated to a dusty shelf for another year.
The state is one to watch in 2018, primarily because of Fluharty's enthusiasm. It remains to be seen if that will be enough.
Related Articles