The Stars Group Partners with Eldorado for US Sports Betting
By
November 28th, 2018 | Last updated on November 28th, 2018
Home
»
Poker News
»
The Stars Group Partners with Eldorado for US Sports Betting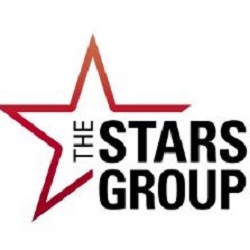 PokerStars has taken its time returning to the US market. The company painstakingly follows the gaming rules of each state, especially after its return via New Jersey to offer online poker to Americans – some of them – once again. And it plans to enter the new Pennsylvania market as well.
Along with its staple online poker offering, PokerStars carried its sister companies to the US as well, all under The Stars Group umbrella. PokerStars Casino and BetStars have garnered their own followings in the internet gaming world, but executives have been heavily focused on sports betting around the world. And they especially wanted a piece of the newly-opened US market.
The Stars Group found its opening and grabbed it. The announcement came this week that The Stars Group signed an agreement with Eldorado Resorts, which will offer access for its brands in 11 states beyond New Jersey and Pennsylvania. The press release touted potential access to online gaming markets, but there is no mistaking that sports betting is the primary target with its BetStars brand in mind.
Eldorado Resorts and The Stars Group's stocks rose Monday on their online sports betting and real-money iGaming agreement.

The agreement gives $TSG the option to operate online sports betting, iGaming and online poker in states where $ERI operates casinos, including Nevada.

— Fantini Research (@FantiniResearch) November 27, 2018
Announcement Basics
Starting out the week in a big way, The Stars Group announced its agreement with Eldorado Resorts for online gaming in states where the Reno-based casino owners owns and operates properties. The Stars Group will have the option to "own, operate and brand real-money online sports betting, poker and casino offerings in each of the applicable states subject to license availability, state law, and regulatory approvals. As it relates to sports betting, The Stars Group's options will provide first skin access in states where Eldorado owns or operates more than one casino property and second skin access in all other applicable states."
This deal gives The Stars Group access to 11 states, in addition to the two in which The Stars Group already has a presence – New Jersey (online poker, casino games, and sports betting via Resorts partnership) and Pennsylvania (all three in progress with Mount Airy Casino but have not launched yet). Altogether, The Stars Group could be operational in all of these 13 states at some point:
–Colorado

–Florida

–Illinois

–Indiana

–Iowa

–Louisiana

–Mississippi

–Missouri

–Nevada

–New Jersey

–Ohio

–Pennsylvania

–West Virginia
And according to The Stars Group CEO Rafi Ashkenazi, "This agreement establishes the foundation for our US strategy as we tactically pursue access to other key states and opportunities with potential media partners."
Eldorado will receive a revenue share from the online gaming and sports betting operations hosted by The Stars Group companies, as well as approximately one million common shares ($25 million value), plus an addition $5 million worth of shares when the first option is exercised.
Eldorado Resorts Details
The company was officially borne out of a merger in 2014 that put Eldorado Resorts in a position to grow exponentially. One of the original companies, MTR Gaming, brought several horse racing facilities and racinos into the mix, ones located in West Virginia, Pennsylvania, and Ohio. Eldorado then bought properties like the Circus Circus in Reno, Nevada, the Isle of Capri chain of casinos, and most recently Tropicana Entertainment and its seven casinos, including Lumiere Place in Missouri.
After selling a few properties, acquiring others, and tallying them all up, Eldorado Resorts now owns and operates more than two dozen properties in total.
"William Hill US remains Eldorado's exclusive provider for land-based retail sports wagering and has consented to the Company's agreement with TSG. William Hill US will share in the economics of The Stars Group transaction."

— Daniel Wallach (@WALLACHLEGAL) November 26, 2018
No Timeline
When asked if The Stars Group is focusing on any particular states, the response was somewhat expected: "The Stars Group is not commenting on specific states beyond what is contained in the public filings or in the announcement." There was also no comment on when BetStars expects to be available in any states beyond New Jersey.
As far as the states in which The Stars Group is most likely to turn up next, the obvious state is Pennsylvania, though that is slightly complicated by the company's already-solidified deal with Mount Airy Casino and the newly-signed deal with Eldorado, which owns Lady Luck Casino and Presque Isle Downs.
Mississippi and West Virginia are the most recent entries into legalized sports betting, but the former did not include any authorization for mobile or online sports betting. As for the latter, mobile sports betting will be rolled out at some point, but there are no plans yet for online betting. This leaves BetStars' status unclear in these states.
One public sportsbook. No mobile in action. What's going on in West Virginia? https://t.co/Yfv4vC1NqV

— Legal Sports Report (@LSPReport) November 20, 2018
Nevada has only authorized online poker thus far, but some lawmakers have been advocating to expand the internet gaming industry to include casino games and other betting. It is unclear if this is an issue that will be addressed in 2019.
Illinois came very close to legalizing sports betting and online gaming in 2018, so there is a good chance that it will be considered again early in 2019. Michigan did the same but hasn't given up on passing a bill during the lame-duck session in 2018. If not, however, it will also be on the radar for some lawmakers in early 2019.
The rest of the states in which The Stars Group now has a presence all have a chance of passing sports betting legislation in 2019, though the only one that has given any hint that it could also include online poker and casino games is Louisiana.
While Illinois, Michigan, and Ohio are still yet to introduce any new legislation, all three states will enter 2019 with chances to legalize sports betting in their states.https://t.co/uLNnmWdWWe

— Knockout Gaming (@knockoutgaming) October 8, 2018
Related Articles