PokerStars to Bring Back Two Poker Variations
By
September 28th, 2018 | Last updated on September 28th, 2018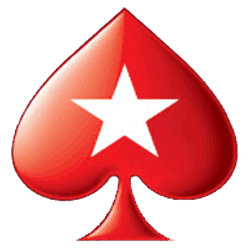 It might be time to create a spreadsheet to keep up with the new poker variations from PokerStars.
Throughout 2018, the online poker operator has been experimenting with a number of new poker games, some rolled out for brief periods of time and others tested but not yet introduced. And now, it seems there are two variations that were offered earlier in the year that will make their return in tournament format.
This is all in addition to the big news that broke recently about the integration of virtual reality into online poker. The long-anticipated mix will be in the form of PokerStars VR, a social online poker game to be offered for play-money in the future, with testing already underway.
Even with that mammoth task on the table, PokerStars is still tossing around the idea of bringing back some earlier experimentations, namely Showtime and Split Hold'em.
PokerStars Hints that Showtime, Split Hold'em May Return in Tournament Format: https://t.co/aqbdoFAVXE pic.twitter.com/YfNKEew071

— pokerfuse (@pokerfuse) September 24, 2018
Asked and Answered
Pokerfuse has been keeping up with the PokerStars poker variants better than anyone and is the source of the latest information about Showtime and Split Hold'em.
Pokerfuse's Poker Industry PRO outlet spoke with PokerStars Director of Poker Innovation and Operations Severin Rasset about the games and the operator's plans for them. It seems that customer feedback guides their considerations for the outcome of the games, and players have expressed a desire to see games like Showtime and Split Hold'em back in rotation as multi-table tournament formats. "Some players were disappointed that they could not find games when we turned them off, so this is something that we want to potentially offer," Rasset said.
Not only is PokerStars planning to introduce more variants in the last few months of 2018, the team will continue working on new formats in 2019 as well. Rasset did say that Fusion and Six Plus Hold'em are next in line for limited releases so players can try them out and provide feedback.
Fusion is said to be a mix of Hold'em and Omaha, wherein players receive four hole cards with the standard five community cards, but they must discard two hole cards after seeing the flop.
Six Plus Hold'em is played with 36 cards instead of the traditional 52-card deck. Also known as Short Deck Poker, the game is wildly popular in some Asian poker circles and involves quite a bit of new strategy to account for the missing cards and new hand rankings.
Showtime
As for Showtime, it was discussed in May as a Hold'em variant that would give players a rare opportunity to see what cards have been folded. Instead of having to guess what other players have folded in order to better calculate outs, that information is provided with all folded cards exposed.
The game is generally designed for six-max tables, and cash game players on PokerStars had the chance to test it out for a short time starting in late May and running through late July. Players seemed to enjoy the challenge of recalculating odds in a new way. And it certainly eliminated the need to ask, "What did you have?" and "What did you fold?"
Split Hold'em
Often known as running it twice, Split Hold'em gave every hand the opportunity to do just that. Instead of one set of community cards, there were two boards – two flops, two turns, and two rivers. Players could then win both boards to scoop the entire pot or split the pot with another player by winning one of the two boards. The odds became increasingly difficult to calculate, but experienced players loved the challenge.
This version of poker preceded Showtime, as it was introduced to the six-max cash tables in late March. Split Hold'em was available until the middle of May, when it was moved to pave the way for Showtime.
As we anticipated, Split Hold'em was removed from the PokerStars lobby yesterday after its limited six-week run, and it was not immediately replace with something new. Give it 10 days and let the SCOOP dust settle, and I think we'll see Showtime debut. https://t.co/MRFzV9O9R3 pic.twitter.com/5EiXGsS1Tc

— Nick Jones (@pokerprojones) May 15, 2018
Related Articles