PokerStars to Experiment with More New Poker Variations
By
July 23rd, 2018 | Last updated on July 29th, 2018
Home
»
Poker News
»
PokerStars to Experiment with More New Poker Variations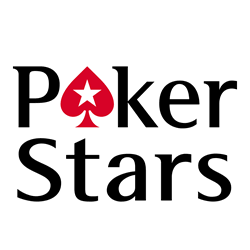 For years, PokerStars has been experimenting with new game formats, new versions of traditional poker games that pique the interest of its players. Presumably, they're looking for one that garners positive responses from both their recreational and professional players, the right mix of players who will repeatedly log in to play it for entertainment purposes along with those who will find it intriguing enough to analyze and potentially profit.
It is unclear how many games PokerStars will roll out in the experiment before choosing a game to promote widely and adopt permanently.
For now, players are able to enjoy the experimentation process, with new games available every few months for their enjoyment. Feedback is welcome and encouraged, so it's also a time for players to consider their input a vital part of the process.
Up Next: Fusion?
The first new variant rolled out to players for testing this year was Split Hold'em, a format based on Texas Hold'em but one that offered two flops, two turns, and two rivers. Players had to win both hands in order to collect the pot. It played on the popularity of "run it twice" fans who sometimes want to run the board two times to see how the odds hold up with two sets of community cards.
After that, it was Showtime, another variation of Texas Hold'em. The hands played out normally, but when a player folded, their cards were turned face-up for all players at the table to see. This added another component to odds calculations.
Then it was Fusion. This one was and is a mystery. As Poker Industry PRO reported in May, Fusion was set to replace Showtime, but no information was officially distributed about the game. Some guess it was likely a blend of Hold'em and Omaha, a form of Irish Poker that uses a traditional set of community cards, four hole cards for each player, but also the requirement that two of them are discarded after the flop.
So, tweeps, PokerStars Fusion, what do we reckon? Our best guess is something like Irish Poker, which FTP had five years back. But it could be a fusion of limit/no limit, something mixed rotation. Table graphics don't give away much. https://t.co/ff23wX34v1

— Nick Jones (@pokerprojones) May 14, 2018
That is mere speculation at this point, though Pokerfuse expects Fusion to be unveiled this week. More may be known after the game is open for the public to play.
Down the Line: Unfold
Pokerfuse is now reporting that Fusion will be followed by yet another new game. Unfold will be the fourth new one this year, assuming Fusion launches this week as planned.
The eagle-eyed among you have noticed something new. We don't comment on potential, unannounced future game features. However, we reserve the right to reverse this statement — or unfold it, if you will — in the near future.

— PokerStars (@PokerStars) July 23, 2018
Though no details have been released, Pokerfuse has been given some information about the game. Unfold focuses on Hold'em and players being able to reverse the decision to fold their hands. In a special bonus round of the game, players can unfold and return to play, though it is unclear how much it would cost to do so.
Goodbye Showtime
PokerStars did confirm in a blog post on Monday, July 23, that Showtime is no longer available, reiterating that the new games introduced this year are only limited releases in order to gauge player reactions and overall popularity.
Showtime Hold'em set to leave @PokerStars today: https://t.co/Ozh9V55UuS pic.twitter.com/tTEL3dOIGG

— PokerStarsBlog (@PokerStarsBlog) July 23, 2018
"We're always looking for new ways to challenge players and keep things fun," writes the unnamed author of the blog post, "with new games with unique features testing out those what if scenarios. What if you could run the board twice? What if you could see all the folded hands? But as one game steps down, the crew of poker remixologists at PokerStars finish cooking up something new to add to the rotation. No comment for now, but we reserve the right to reverse that statement – or Unfold it, if you will – very soon."
This not-so-subtle hint seems to indicate that Unfold may be the next variant for players, as there was no mention or hint of Fusion whatsoever.
When the new game is introduced, there will likely be some type of information from PokerStars to explain it in greater detail.
Related Articles