PokerStars Readies Short Deck Poker, Probably
By
September 4th, 2018 | Last updated on September 4th, 2018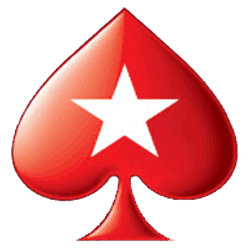 The game developers at PokerStars have been busy. The year has been filled with short-term releases of numerous new online poker variations, most of which were only briefly available to PokerStars players.
As of last week, reports began to emerge that PokerStars was preparing to launch Six Plus Hold'em, otherwise known as Short Deck Poker The new variant will play with only 36 cards instead of the traditional 52-card deck and seems to have been popular with high-stakes poker players in Macau since 2015, with Phil Ivey and Tom Dwan professing their love of the game.
The plethora of new games from PokerStars has become a bit confusing, however. The operator introduced and then removed games like Split Hold'em and Showtime this year so far. There were reports of a game called Fusion to be rolled out, and there are new rumors about that one, but it was a variant called Unfold that recently launched.
When you hit your dream flop, but your cards are already in the muck. ? Time to #UNFOLD: https://t.co/Fgzpbdej5X pic.twitter.com/S9Y87dpbzK

— PokerStars (@PokerStars) August 9, 2018
As of today, it seems that Six Plus Hold'em is ready to roll, as is Fusion. Since PokerStars has no rule pages for these games on its website yet and hasn't made any announcements, the status of both games is unclear, though Pokerfuse's reporting has been reliable in that they seem to have a connection to the online poker operator for inside information.
Six Plus Hold'em
This game is commonly known as Short Deck Poker due to the limit of 36 cards, as the twos, threes, fours, and fives are removed from the standard deck.
Six Plus Hold'em has a few unique rules. The ace can represent a five or an ace, meaning it can serve as the completion of a straight with a 6-7-8-9 hand as well as a 10-J-Q-K-A. Flushes become more difficult to hit due to the fewer number of cards for each suit in the deck, and straights are easier to hit.
When Six Plus Hold'em is played in some parts of Asia, blind locations can vary, as can antes and straddles, though those will not likely be a part of the initial PokerStars rollout. There is also a chance that the flush would beat a full house due to different odds with the decreased number of cards.
And according to Pokerfuse, there are graphic files featuring the Asian Gaming logo, which could indicate a partnership with PokerStars to offer the new game.
Fusion
This game variation was originally thought to be released in May, but it may have been postponed because Pokerfuse is again reporting that signs have appeared in the dot-net client that it may be back on the agenda.
Another interesting titbit from today's article – PokerStars has upgraded the table images for Fusion. This game we revealed way back in May (https://t.co/WA9aRcTZ5B) and we've since seen other games launch and nothing about this. Update suggests its still in the pipeline. pic.twitter.com/xbveOkrhkx

— Nick Jones (@pokerprojones) September 4, 2018
Fusion is reportedly a mix of Hold'em and Omaha, a game that some players know as Irish Hold'em and has been around in the industry for more than a decade. The 52-card deck is used, as is a five-card community board, and though each player receives four hold cards as in Omaha, they are forced to discard two of them after the flop.
Rumors and Speculation
The rollout of Six Plus Hold'em and/or Fusion could happen in any market at any time, though there could be no rollout at all. Without any press releases or blog posts from PokerStars, it is difficult to discern the plans or the purpose of putting photos in the media section of the website where – perhaps – members of the media with access could – perhaps – access them.
The long-term goals of the launches and removals of new games this year is also unclear. It seems that poker fans will know when PokerStars tells them.
Related Articles