Which States are Online Poker Long Shots?
By
December 2nd, 2017 | Last updated on July 29th, 2018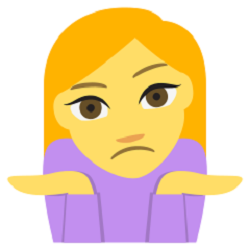 Several wild cards stand out for 2018 online poker
One state legalized and regulated online poker in the past four years. That does not seem like enough of an impetus for an avalanche of other states to follow. However, a number of other factors could combine to make that avalanche happen.
Pennsylvania's decision to legalize and regulate online poker and casino games in 2017 was a milestone, of course. It will likely begin operations in 2018 alongside New Jersey, Nevada, and Delaware. And Pennsylvania might also join the interstate online poker network recently finalized among the other states to link all online poker player pools together. These are important factors in creating that avalanche.
Further, however, there are more potential influences on the internet gaming industry in America, most significant of which is the sports betting case now before the US Supreme Court. A positive decision from the justices in the spring of 2018 could open up a substantial online wagering market that has the potential to scoop online gaming into it. Finding revenue in online sports betting and daily fantasy sports can easily lead to many states adding online poker and casino games to the mix.
Finally, a renewed push just emerged to ban online gambling on the federal level, as two prominent US senators requested that the Department of Justice reverse the 2011 Wire Act decision. The request was made to US Deputy Attorney General Rod Rosenstein, who has notoriously been willing and ready to prosecute cases involving online gambling. The fear that this could happen and remove the ability of states to license and regulate their own internet gambling markets could prompt some states to act sooner rather than later.
There are five states that seem very likely to strongly consider online poker legislation in 2018, and it would not be surprising if one or more passed those bills into law. But then there are other states who have touched on the subject in the past or could become contenders to debate the subject in 2018 or beyond. It is not likely that any of them will, but speculation can be fun.
California
Some may put California on the category of most likely to pass an online poker bill, but ten years of efforts recently wrapped up in 2017 with less of an effort than in years past. The tribal and commercial gambling factions in the state are so set against compromising on the bad actor clause – whether or not to allow PokerStars into the state based on its past in the US market – that legislators were not even willing to give it much effort this year.
There is always a chance that California legislators will find a way to make everyone happy, but it seems unlikely when both sides of the debate are unwilling to move.
Massachusetts
Until the 2017 developments, Massachusetts was also in the category of more likely than not to pass online gaming legislation. There were several supporters in the state legislature, and they were supported by Massachusetts Gaming Commission Chairman Stephen Crosby. However, even with Crosby at the helm of a special commission that examined internet revenue possibilities, the final report issued this summer supported only the legalization and regulation of daily fantasy sports (DFS). The commission recommended to the state legislators that DFS should be set up with a proper regulatory framework, one that can be used for other forms of online gaming in the future.
While there are chances that some Massachusetts lawmakers could push for online gaming again in 2018, it is more likely that DFS will move forward and online gaming put on the back burner for at least the coming year.
@aaronkessler online poker to be legal in Massachusetts by end of 2018 or century

— jack ryan (@jackry11) December 25, 2016
Hawaii
It may seem odd that Hawaii is on the list at all, since there is no regulated gambling on the islands whatsoever. Most legislators are staunchly opposed to allowing any form of gambling to be seriously considered for any reason, though bills continue to be introduced to blaze a path toward online poker and casino game regulation. Even so, it is highly unlikely that Hawaii will move forward in any way.
Sheldon Adelson spends a lot in his quest to strip states like Hawaii of their right to protect consumers by licensing online #poker.

— Rich Muny (@RichMuny) May 20, 2017
Connecticut
Some analysts have put Connecticut on lists of higher-than-average likelihood of considering online gambling legislation in 2018. Several reasons have been given, one being the desire of the state's land-based casinos – like Foxwoods and Mohegan Sun – to expand their influence in the state and beyond. In addition, Connecticut is part of the East Coast US, where New Jersey and Delaware are now being joined by Pennsylvania in the new industry.
The proximity of Connecticut to the industry and its need to compete for consumers' gambling dollars may push the state to strongly consider legislation in 2018. However, with its lack of lawmaker education on the topic, it is more likely that the state will take at least one or two years to consider the possibility.
Maryland
With casinos like Maryland Live! doing quite well, legislators have been seeking ways to slowly expand the state's gambling industry to compete with neighboring states like Pennsylvania. No significant legislation has been introduced in past years to legalize and regulate online poker and casino games, but the burgeoning industry of New Jersey plus the upcoming one in Pennsylvania may inspire some Maryland lawmakers to take a closer look.
Hey @ppapoker why r the politicans in Maryland so anti online poker when u can play keno from home? #doublestandards pic.twitter.com/u8XlARAJLX

— Viktor Cumpston (@Darkman_Donkey) April 30, 2015
Others
Simply for the sake of mentioning some other longshot possibilities, it is worth mentioning Ohio, Vermont, and Rhode Island due to their proximity to other online gambling states, as well as Washington because of the bills introduced in the past and the support of a strong poker-playing community there.
Thank you Pennsylvania for bringing iPoker to your state. I look forward to coming from Ohio to play online poker! Ohio needs this too.

— Tim Continenza (@TimContinenza) October 27, 2017
Related Articles