California Online Poker Officially Dead in 2017
By
September 25th, 2017 | Last updated on July 29th, 2018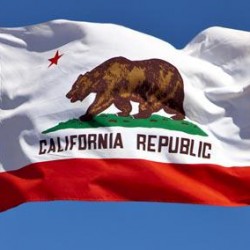 California online poker a bust (again) in 2017
In the most unsurprising online poker news, California will not legalize online poker in 2017.
It was all but certain that nothing would happen after the initial movement in the first few months of the year. News out of the Golden State in March indicated that lawmakers had little confidence in positive discussions with all interested parties. And when one of the members of the PokerStars coalition withdrew from the group, it seemed as if the last of the air was let out of the balloon. No word has come from California since those happenings in April.
The California legislature is now closed for the year, for all intents and purposes, which puts a pin in it. That concludes the tenth year of online poker efforts – if that's what they can still be called – in California.
https://twitter.com/account/suspended
Once Upon a Time
California was the first state to seriously consider legalizing and regulating online poker. Legislators began looking at possibilities after the Unlawful Internet Gambling Enforcement Act was passed in 2006, at which time sites like PartyPoker exited the United States market.
The first official online poker bill was introduced in 2010 by State Senator Roderick Wright, though there was yet to be enough momentum to push the bill forward. That legislation – the Internet Gambling Consumer Protection and Public-Private Partnership Act – made its rounds for several years in a row. By 2013, other legislators were joining in to produce their own bills. State Senators Lou Correa and Isadore Hall, Assemblymen Reggie Jones-Sawyer and Mike Gatto were also joined by Assemblyman Adam Gray in an effort to make progress in the years following Black Friday.
From the beginning, however, the most significant obstacle was convincing all parties of an equitable and fair piece of the pie. Out of more than 100 Native American tribes in California, more than 60 of them operate casinos and/or gambling-inclusive resorts, and many of them had different opinions regarding the launch of an online poker system. There are also nearly 100 licensed cardrooms with poker as one of their primary attractions, which gave them more than a few seats at the negotiating table as well. And there were pari-mutuel wagering facilities for horse racing and satellite betting, and many of those operators wanted to talk about online poker, too.
On top of it all, the result of Black Friday was PokerStars as the wild card. Most tribes felt that PokerStars overstayed its welcome in the US after the UIGEA went into effect and operated illegally until Black Friday, therefore nullifying its bid for participation in a legal California market. A few tribes and cardrooms, however, partnered with PokerStars to form a coalition to fight for the ability to operate.
All of those actors and issues required a big table.
The Great Hope of 2016
For years, legislators and lobbyists worked with everyone involved to find compromises. The biggest came in 2016 when the horse racing industry was offered a deal to stay away from online poker. Basically, there was an agreement to grant the horse racing facilities a subsidy of approximately $60 million per year in exchange for forfeiting all rights to operate online poker websites.
Progress seemed inevitable after news of that agreement and a unanimous committee vote to send the bill forward. That was when the heat intensified over the suitability debate regarding PokerStars.
Numerous attempts were made to find concessions between the PokerStars coalition and the larger tribal group. There was an attempt to change excuse PokerStars' actions after Black Friday by setting the "bad actor" date to 2011, which the tribes opposed. An amendment was then added to Gray's bill to keep PokerStars out of the California market for the first five years of operations, but PokerStars and its allies refused. And the bill died.
The Lead Balloon of 2017
Jones-Sawyer made another attempt in February 2017 when he introduced AB.1677 to legalize and regulate online poker in California. But with the tension leftover from the previous year and no practical resolution in sight, it felt like a last-ditch effort.
California has new online poker bill – very similar to last year's efforts https://t.co/8QR9OMLbpg

— Steve Ruddock (@SteveRuddock) February 20, 2017
The wording of the bill did not even address the suitability issue, meaning it the legislation was likely put on the table to encourage new discussions. Jones-Sawyer himself even noted that the issue may need to start over from the very beginning due to all of the animosity from 2016.
As April came to an end with no real news if any discussions even took place, the San Manuel Band of Mission Indians, one of two powerful tribes in the PokerStars coalition, announced its withdrawal from the alliance. A tribal representative said that nine years of examining and researching the issues surrounding online poker legislation left the tribe's resources drained.
That left PokerStars, the Morongo Band of Mission Indians, and three cardrooms – Commerce, Bicycle, and Hawaiian Gardens. But to make matters worse for the shrinking coalition, Bicycle and Hawaiian Gardens had been involved in federal investigations.
Hand Declared Dead
The issue of California online poker was hardly mentioned after April 2017. No news emerged from Jones-Sawyer or any parties involved with AB.1677. Its last mention on legislative tracking sites was its March 16th referral to the Assembly Governmental Organization Committee.
California legislators have now moved on to other business. The last day for the State Senate or Assembly to pass bills was September 15, and the bodies are not set to reconvene until January 3, 2018.
The California legislature will wrap up without passing bills related to online poker, sports betting or DFS. I know you're all shocked.

— Dustin Gouker (@DustinGouker) September 15, 2017
At this juncture, it is unclear if any legislators will take up the online poker banner in 2018. As it stands, no states have joined Nevada, New Jersey, and Delaware in the online poker industry in several years, despite attempts from New York, Pennsylvania, and Michigan. Momentum currently doesn't exist for other states to join the party and work toward interstate agreements.
It is possible that California simply missed its chance.
The energy behind the movement to legalize and regulate online poker was strong during the years of the poker boom and even in the first year or so after Black Friday, but it has since diminished somewhat as the online poker industry shrank in the past few years. US players have moved out of the country or taken to finding other means of making a living or spending their leisure time. And after ten years of failed talks to find common ground with the special interests in California, exhaustion weighs heavy on everyone's shoulders.
On the other hand, should other states legalize online poker – and online casino games – and begin reaping the same benefits as those seen in New Jersey, there may be a resurgence of interest. Tribes and cardrooms could garner value from online gaming, and the state can always use another revenue source. But everyone must want it enough to be willing to make some concessions and find a resolution.
This simply wasn't the year.
Related Articles