Massachusetts: Yes to DFS, No to Online Poker
By
July 26th, 2017 | Last updated on July 18th, 2018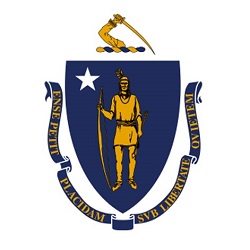 No online poker in 2017 for Massachusetts
Online poker and internet gambling supporters had high hopes for Massachusetts. Efforts in 2016 and 2017 indicated some legislators were on board with some type of legislation to legalize and regulate online gambling. Further, the special research and reporting being done by the Massachusetts Special Commission on Online Gaming, Fantasy Sports Gaming and Daily Fantasy Sports seemed positive.
Some industry experts predicted the commission would ultimately conclude that an all-inclusive gambling package would emerge as the final recommendation. With pro-online gaming forces like Massachusetts Gaming Commission Chairman Stephen Crosby and Senate Minority Leader Bruce Tarr in the group, many assumed the final report would proclaim that an omnibus approach would be the best way to grow gaming, generate revenue, and protect consumers.
All of those experts were wrong.
Just days ahead of the July 31 deadline, the commission released the nearly-finished draft of its report. The final recommendation is that the state legislature legalize and regulate DFS as a subset of online gaming while waiting to add other forms of internet gambling sometime in the future.
Roots of Optimism
For several years, Massachusetts legislators have floated the idea of legalizing online gambling. It started in 2013 when Tarr introduced a bill to allow the four existing casinos to obtain licenses to offer online gambling. The legislation didn't progress on its own, and Tarr tried unsuccessfully to attach the measure as an amendment to the state's budget.
The following year, the Massachusetts Gaming Commission held a hearing on internet gambling and recommended the Lottery Commission look into poker as well as online lottery sales. Again, the effort failed to gain traction.
Tarr was bac in action in late December of 2015 with another online gambling bill, and it was a part of an effort to grow the overall gambling sector to compete with neighboring states. The legislation was supported by the Massachusetts Gaming Commission with Crosby in support of online poker and other games to be included in an omnibus bill. The Lottery Commission opened a period of seeking proposals for the system's development and operation, and the Poker Players Alliance went into 2016 with high hopes for online poker legalization in the state. However, this process stalled with little progress.
Later in 2016, the MGC commissioned a study on internet gambling possibilities, and the group formed to oversee the process included Crosby and Tarr. They were given a deadline of July 31, 2017, by which time they were to present a report to the governor and legislature, along with their recommendations. Meanwhile, Tarr introduced yet another online gaming bill just a few weeks into 2017.
The idea may have been to take a positive recommendation from the special commission and tie it to the Tarr's bill for a speedy legislative path.
Only DFS Finds Support
The State House News Service website revealed the recommendation came days before the official deadline. Though the Special Commission on Online Gaming, Fantasy Sports Gaming and Daily Fantasy Sports suggested the legislature give a broad and comprehensive definition for online gaming, the primary goal at this time should be to "permanently legalize daily fantasy sports, but hold off on allowing other forms of online gambling for now."
The reason for the broad definition of online gaming is to include DFS and all other games that may be considered in the future. The report then calls on lawmakers to "work to balance regulation with innovation and develop a robust framework as to how all online gaming should be governed, taxed, and regulated generally."
This process will establish a regulatory framework for online poker and casino games in the future. However, without the recommendation that those games be legalized at this time, it is likely that legislators will move forward only with DFS.
The report may give a push to the MGC to look further into other online gambling and begin to establish a framework, especially with pro-online gambling Crosby at the helm. But it seems that all previous efforts from Tarr to go further and legalize poker and other online games are null and void for the time being.
The possibility will remain open for Tarr and/or others to move forward and try again in 2018. And it remains to be seen what information the commission's final report contains that may encourage his efforts. However, this may have to wait until existing construction on several new casinos is completed and other lawmakers can be educated on the benefits of online gambling for the state and land-based gambling industry.
Related Articles