PokerStars Headed Toward Twitch Software Integration
By
October 21st, 2019 | Last updated on October 21st, 2019
Home
»
Poker News
»
PokerStars Headed Toward Twitch Software Integration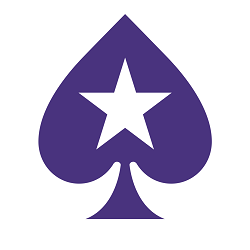 PokerStars seems intent on intensifying its relationship with Twitch. Reports have surfaced that it is looking to integrate Twitch into its online poker platform through the Stars Rewards program.
Pokerfuse, which seems to have the inside scoop on PokerStars plans and happenings, revealed that the move is happening in the very near future, solidifying the operator's commitment to Twitch.
Building a Relationship
The relationship between PokerStars and Twitch began in 2015 when it launched its own channel. However, PokerStars took its presence on the livestreaming site to a new level in the summer of 2018.
PokerStars signed a deal with Team PokerStars Pro Jason Somerville, but it went far beyond the traditional sponsorship or ambassadorship. This agreement included Somerville's Run It Up Studios.
Somerville had built his poker business from a livestream in his Las Vegas basement to a full-fledged studio and a full roster of online poker pros. With a focus on livestreaming live and online poker, most of which was featured on Twitch, Somerville built something upon which PokerStars could benefit.
The relationship grew to the launch of RIU247 – RunItUp247 – a round-the-clock Twitch poker channel to feature Run It Up player streams as well as content from the PokerStars video library.
By the spring of 2019, PokerStars was ready to do more, so they assembled an official Twitch team of players dedicated to livestreaming for PokerStars. Most of the players were from Team Online at PokerStars, like Lex Veldhuis, Ben Spragg, and Fintan Hand. There was also the new OP Poker Team of three pros as well as a list of other pros, some dedicated to national markets in France and Spain but most working on the dot-com site.
Another move to further advance PokerStars on the Twitch platform occurred more recently. PokerStars revealed another new endeavor – Chat Plays Poker – with Somerville and his Run It Up Studio.
Chat Plays Poker is an interactive poker viewing experience. Viewers are able to log in to Twitch and participate in the game virtually by typing in the chat box and answering questions. If Somerville is playing for the viewers, he asks them to decided whether he should fold or raise a particular hand. They vote, and he does what they tell him to do.
The first ever #ChatPlaysPoker session streamed live on @PSTwitch yesterday.

Did you miss it? Then you also missed out on being hosted by @JasonSomerville, trash talking with @Stapes, and straight up OWNING @CMONEYMAKER.

Watch all the clips here: https://t.co/MRkHgnpCtd pic.twitter.com/3cz3OMPFbm

— PokerStarsBlog (@PokerStarsBlog) September 27, 2019
Doubling Down on the Relationship
PokerStars seems ready to take the Twitch relationship to an even higher level.
According to Pokerfuse, PokerStars is preparing to launch a program that fully integrates Twitch into its online poker software. Players will be able to connect to Twitch through their PokerStars account.
As far back as last year, PokerStars had been working on integrating its Stars Rewards program with Twitch. Pokerfuse had the scoop then and is confirming that the move is going to happen soon.
If it works as planned, PokerStars players will be able to link to the Twitch from within their PokerStars account, identifying themselves as Twitch users. Players who do so will be eligible for "special promotions, items and rewards."
According to The Stars Group Head of Poker Communities and Engagement Scott Goodall, the new integration is a way to grow poker. "Platforms like Twitch take player engagement to another level," he said, "so we've been very focused on nurturing that community from the beginning and pioneering efforts there."
💥EXCLUSIVE💥

PokerStars has confirmed us that its players will soon be able to connect their @Twitch and @PokerStars accounts from within the software.

⬇️Read all about it ⬇️
https://t.co/LO1UXhzUTP

— pokerfuse (@pokerfuse) October 21, 2019
Even though PokerStars players can already to PokerStars via their Twitch account, it requires an extension. Players can list their PokerStars ID but only if they are subscribed to the official PokerStars Twitch channel. This requires a $4.99 commitment per month.
Players will soon be able to do the same from PokerStars and receive prizes and rewards.
Players who do link their PokerStars and Twitch accounts will receive a special Stars Rewards chest at the end of each month. The chest may contain anything from tournament tickets to cash. And the color and level of the chest and its prize contained within depends upon the level of play for that person on PokerStars.
Goodall noted that innovations like Chat Plays Poker and offering tournaments in the Lex Live series with Lex Velduis as its host are ways to connect players more intimately with the game. "It means we'll know our customers even better so we can make every experience even more personal and relevant."
Further, PokerStars has more plans to allow players to get more out of their online poker experience. Goodall said this Twitch move is "just another step of a long list of plans and ideas we plan on testing."
We witnessed some pro on pro violence on the way to @Fatimademelo finishing third in #WCOOP-40-M. She collected $43,464,83, her biggest online cash ever. 👏#WCOOPMotD pic.twitter.com/ZR1y9TPfdi

— PokerStars (@PokerStars) September 17, 2019
Related Articles