PokerStars Assembles Official Twitch Poker Team
By
May 2nd, 2019 | Last updated on May 15th, 2019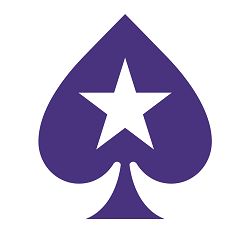 PokerStars has been shaking up its sponsored pros in the last few years. More players have departed than joined, but there seems to be a plan to consolidate and reorganize.
The most recent addition to the team was Kalidou Sow, a French poker pro signed early in April. And that signing came on the heels of players like Randy Lew and Jake Cody departing and leaving their PokerStars patches behind.
As of May 1, there has been another restructuring of a few of the remaining pros and the addition of a few new names to an ambassador team and a streamer team. All of them will contribute to their roles as part of the Twitch Poker Team, which is now a 12-member crew with two women and 10 men.
The initiative sounds quite a bit like something that recently came together at PartyPoker. An 11-member team of online poker players were gathered to create a Twitch poker team, and they then launched a new Twitch channel. The new Team Online, which is something they might've heard from PokerStars years ago, is a new focus of the online poker company that is trying to reach new audiences.
PokerStars did mention in its press release, however, that it has "led the charge" on Twitch with "a host of sponsored ambassadors growing the space and contributing to its success with online series and streamed live events."
No matter which site borrowed from whom – or if both had the same ideas at the same time – the move extends the reach of online poker for all.
Brand Representatives
There was already a group of Team PokerStars Online members, all of whom seem to be remaining in their contracts. Those five players were just handed one more to join that team, as Arlie Shaban makes that leap. The former Big Brother Canada reality show personality has been working to be a part of PokerStars for quite some time, and he did win a PokerStars Platinum Pass that took him to the Bahamas for the PCA in January.
PokerStars Team Online, which might or might not be referred to as the OP Poker team (Online PokerStars?), consists of these players:
Lex Veldhuis

Ben Spragg

Fintan Hand

Mikhail Shalamov

Felix Schneiders

Arlie Shaban
Im extremely humbled to be a part of the team and really look forward to what the future holds! Thank-you @PokerStars for this amazing opportunity!! https://t.co/Zjn5iRo0r6

— Arlie Shaban (@ArlieShaban) May 1, 2019
Jason Somerville is mentioned in this group of OP Poker team players, though he is classified as a Team PokerStars Pro, not an online pro.
Then there is the OP Poker team, which seem to be separate from Team Online per the PokerStars website. There are three members:
James Mackenzie

Eva Reberc

Nick Walsh
The three players, also officially PokerStars Ambassadors, were first noticed when they dedicated themselves to playing Power Up, a poker variation that was available on PokerStars for a limited time. They developed YouTube videos and streamed their games on Twitch. They also play regular games on the site and esports-style games like Hearthstone and Runescape.
The three now make up the OP Poker team, with Mackenzie focusing mostly on strategy content, Walsh hosting streams and vlogs with a focus on Spin & Gos and hyper-turbo games, and Reberc managing content and community but also streaming PokerStars VR. The trio will be streaming on the OP Poker Twitch channel going forward.
It's official… We're now @PokerStars Ambassadors and part of Team Online PRO! ♠️Huge thank you to our community, we wouldn't be here today without your support! ? https://t.co/u7o4qnzmf3

— OP-Poker (@OfficialOPPoker) May 1, 2019
Then there are the PokerStars Streamers, who are listed as follows:
Mason Pye

Georgina James

Tom Hayward

Alberto Perez

Guillermo Inclan

Steve Enriquez

Benjamin Bruneteaux

Julien Brecard
The first four listed have their own Twitch streams, and the last four are affiliated with the European segregated market, Inclan and Enriquez with PokerStars Spain and Bruneteaux and Brecard representing PokerStars France. All of them will "provide commentary, special streams, and dedicated content for their audiences while representing the PokerStars spade."
I anna give a huge #shoutout and Congrats to my dawgs @pleb_method @pyefacepoker some of the new @PokerStars twitch streamers and @ArlieShaban one of the new Ambassadors ~~~ you guys rawk #Pokerstars making some good moves ova hea pic.twitter.com/xrZOnxxks6

— SightGasm aka The Gaz (@sightgasm) May 1, 2019
Related Articles