Run It Up Content Leaps Forward with PokerStars
By
August 15th, 2018 | Last updated on August 15th, 2018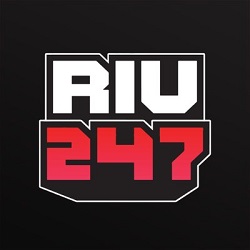 Two months ago, Jason Somerville took his partnership with PokerStars to a new level. The nature of the deal was somewhat vague, but it was clear that PokerStars had chosen to invest in Run It Up Studios, the brand that Somerville had built from a small livestreaming endeavor in his basement to a globally popular business that featured several types of poker content.
The longtime poker pro and PokerStars-sponsored player got his start in online poker during the poker boom, but he lost the ability to maintain that momentum after Black Friday. He chose to continue living in the United States, and he allowed his passion for poker to dictate his next moves.
Somerville clearly started livestreaming online poker out of his love for the game, as the stakes were low and the site he used was the first one available in the then-new Nevada online poker market. He garnered a sponsorship with the now-defunct Ultimate Poker, and when that company folded, Somerville simply took to another available site. He infused his entertaining and funny personality into his streams, garnered a significant online following, and transformed it all into a sponsorship with PokerStars.
His Twitch channel became one of the most popular in the poker world. He then collaborated with other livestreaming poker pros affiliated with PokerStars to expand his Run It Up brand. He also hosted live tournament series once a year – now more often – in Reno, Nevada, which transformed his online fan base into personal relationships. The Run It Up Reno series now draw some of the biggest names in poker and span more than a week per series. Run It Up also includes an online store, a hand replayer, and gallery of fan art.
The Run It Up Reno VII schedule has been released. The time to book your room is NOW. Head over to https://t.co/oYMhgHAJLQ and use code: RIURENO to save 20%! pic.twitter.com/MkEvOHrld4

— Run It Up Reno (@runitupreno) August 3, 2018
The latest boost for Somerville's brand came in June when PokerStars got on board with Run It Up Studios to build the Twitch poker community through "key initiatives, including content development, innovation, and streamer development."
Taking Shape
While the entirety of the relationship between PokerStars and Somerville's Run It Up Studios is not completely clear, one piece of the puzzle was introduced last month. RunItUp247 launched in July as a new Twitch channel that provides round-the-clock poker content in the form of videos from the vast PokerStars library.
Classic premium poker content now available around-the-clock for free! Here's @erichollreiser talking about Runitup247 & more. https://t.co/d4bzt9lYeE pic.twitter.com/ZXRuszjDXX

— PokerStarsBlog (@PokerStarsBlog) July 17, 2018
PokerStars VP of Corporate Communications Eric Hollreiser posted on the PokerStars Blog in July about the joint venture. It takes the PokerStars channel, which was launched in 2015, and combines it with the Run It Up, which has been running significantly longer. RunItUp247 is its own channel, but Somerville's RunItUp.tv hosts content from it when there are no livestreams running.
We are now live! https://t.co/6MRPH6boP5

— runitup247 (@runitup247) July 16, 2018
"Our goal at PokerStars is to always be the vanguard of the game," Hollreiser wrote, "pushing and pulling the edges of how poker is played, how it is consumed and how it is promoted. That's one of the reasons we launched PokerStars on Twitch in 2015 and partnered with Jason Somerville. Jason was at the forefront of using Twitch to deepen the connection with poker fans and to grow the audience of people exposed to the game."
The post also mentioned that the new Run It Up Studio in Las Vegas will be used to "re-purpose the content in new, compelling ways."
pretty awesome to be a part of this casting trio, live from @StonesGambling! come hang out with us on https://t.co/SC8PJ5hBeh @RealKidPoker @CMONEYMAKER pic.twitter.com/89velWIJBt

— jcarver (@JasonSomerville) August 5, 2018
Why Twitch?
When Black Friday took most online poker offerings away from American players, there were no ways to play on a publicly-traded, publicly-accountable poker site. Nevada eventually allowed it within its borders, as did Delaware and New Jersey, but the vast majority of US players had no way to play online, follow their favorite players, or access the games that helped so many others improve their skills.
Twitch became the answer. While it didn't solve the problem of Americans playing on the above-mentioned sites, it was a way to watch players and learn. Poker training videos and the like often required a substantial financial commitment, but Twitch was an alternative. Not only could players and fans watch pros live in action, they could communicate with them, ask questions, and learn from their successes as much as their mistakes. And the more players who began streaming, the more options players found for a variety of stakes and game variations to suit their tastes.
There were also other games streamed on Twitch. In all, the number of viewers grew exponentially. In 2016, there were 185 million people who tuned in to Twitch, while HBO reported 130 million viewers and Netflix 93 million. The company's focus on gaming delivered so many options for poker fans, who tend to take some interest in other forms of online gaming as well, that it has become more popular than YouTube for most gamers.
No matter where a poker fan or player lives in the world, they can tune in for free and watch poker played in a raw, unfiltered, true form.
As Hollreiser explained, Twitch took the traditional game into "the game of emotion, strategy and risk management experienced poker players know it to be." He noted that viewers are able to experience more of the true nature of poker, including "all the excitement, anticipation and drama of the game in first person."
Twitch has also delivered a new version of the traditional sponsored poker pro. PokerStars Team Pros have often been the top earners in the game, top performers, and exciting players. Certainly, each brought something unique to the team and to the site's audience. But new pros like Somerville, along with Lex Veldhuis, Jaime Staples, Kevin Martin, Jeff Gross, and the duo of Fintan & Spraggy, bring more personality than ever before. They bring a new level of fan interaction, as well as an authenticity that is within reach of the average fan.
Karaoke warm-up before Reno @spraggy? Keep practicing and you'll own the stage. pic.twitter.com/zH7XAgRP3z

— Run It Up (@runitup) August 10, 2018
The PokerStars partnership with Somerville seeks to grow in ways that haven't been revealed just yet. "We are investing time, effort, and resources on developing the presence of poker on Twitch," Hollreiser wrote. "We're working on further integration between PokerStars and Twitch, and we'll experiment with subscription options, streamer rewards, unique Twitch Poker content, and more, all with an eye toward expanding the popularity, interest and innovation of online poker."
First @TwitchPoker stream as a @runitup ambassador, probably gunna win 5 trophies!! COME WATCH IT HAPPEN ?https://t.co/wdxCAH1bIZ

— Arlie Shaban (@ArlieShaban) August 3, 2018
Related Articles