Editorial: Poker Alliance Fails to Carry on PPA Goals
By
August 9th, 2019 | Last updated on August 9th, 2019
Home
»
Poker News
»
Editorial: Poker Alliance Fails to Carry on PPA Goals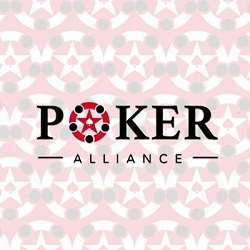 The end of June marked the one-year anniversary of the PPA changing hands and becoming the Poker Alliance. The new ownership of the organization started with hope and promises of advocacy for poker players in America but has since lost any notion that it will work for the community at large.
From the start, some of us doubted the organization's sincerity and transparency but maintained a bit of optimism on good faith alone.
At the end of the PPA's reign, it was open about its inability to continue due to a lack of funding, and as then-President Rich Muny passed the torch to the new organization's ownership, he appeared confident in the new Poker Alliance to carry on the original group's mission. Poker had no alternative but to trust that Poker Central and Mark Brenner had the best interests of poker players at heart.
BREAKING: PPA has evolved into a new organization — the "Poker Alliance" (https://t.co/fvTnZ44Tw4). PPA has been fighting to expand iPoker since '05. Poker Alliance will continue the fight for the rights of poker players & expanding access to poker!

— Rich Muny (@RichMuny) June 27, 2018
It appears we were misled by Poker Central.
Years of Lobbying
The Poker Players Alliance, known to most as the PPA, entered the poker scene in 2005 with experienced lobbyist Michael Bolcerek at the helm. Soon after, John Pappas joined the group and worked his way into its leadership.
The nonprofit group was based on memberships to sustain its efforts, and the PPA earned more than 100,000 in its first year of existence and then grew to garner its one-millionth member in 2008.
Amidst and through the poker boom, online poker faced some of its greatest challenges from the US government, starting with the Unlawful Internet Gambling Enforcement Act (UIGEA), surviving poker fund seizures through companies like Neteller, and culminating in the poker operator shutdowns and indictments of Black Friday in 2011. Poker's champion and potential savior was always the PPA.
Pappas took state PPA representatives through the halls of Congress and brought US Senators and Representatives to the World Series of Poker. Some of them sponsored federal legislation to legalize online poker. Pappas brought in former US Senator Alfonse D'Amato of New York to serve as PPA Chairman, and the group organized National Poker Week. All the while, the PPA sustained itself through memberships and donations from poker operators like Full Tilt and PokerStars.
Through its decade-plus of work, Pappas traveled the US to testify in front of lawmakers and at hearings, promoting poker as a game of skill and one that deserved to be legal. The PPA fought against the criminalization of online poker in states like Washington and submitted court briefs when poker players fought legal battles.
Whether people liked Pappas and the PPA or not, the group did serve its purpose for many years. Further, the organization kept its ear to the ground, always informing the poker community about state legislation, possible movement in the US Congress, and the sneaky actions of Sheldon Adelson.
It served as a true lobbying organization for the game of poker.
The PPA was the only group that consistently and fervently served the poker community in this capacity.
When Big Pockets Bought the PPA
The PPA eventually had little choice in the matter of its own survival. After 13 years of work, the PPA was out of money and unable to continue in its previous capacity.
In the months leading up to its takeover, the PPA was transparent about the lack of funding and sent surveys to find out what members of the poker community wanted from the organization. Pappas stepped down, and Muny took over as PPA President, though Pappas stayed on for a time as a board member and strategic advisor. But as time went on, the staff was working without pay.
The @ppapoker deadline for fundraising is this week & only raised 1/5 of goal so far. Please consider saving the ONLY poker advocacy group we have. https://t.co/oWan7DtPHt

— Jennifer Newell (@WriterJen) March 26, 2018
That brought about the late-June 2018 announcement that the PPA was rebranding as the Poker Alliance. "Poker Alliance has a new corporate structure," read the FAQ on the new website, "that provides financial and operational support, so we will not rely financially on our membership." Funding will come from industry participants, including Poker Central, as one of many businesses, resorts, hotels, casinos, gaming applications or platforms, etc."
The rebranded and refreshed Poker Alliance will drive advocacy for poker players in the digital age.
Learn more: https://t.co/Qb1BNLjWrR pic.twitter.com/TeniUuuTQ0

— Poker Alliance (@ppapoker) June 27, 2018
While it was not a transparent transaction, it seemed that Poker Central bought the PPA, rebranded it, and intended to continue its advocacy for the poker community.
A partner at a financial firm called CapaFinancial named Mark Brenner took over as Poker Alliance President. He seemed to have little to no background in poker.
When asked about his connections to poker, Brenner commented, "I love poker and know how challenging it is. I have been an advocate for twenty years, but advocacy regarding poker, gaming and sports betting is a new world to me. I have spent a lot of time with John Pappas and Rich Muny trying to learn from their incredible efforts. I have met with advocates for some of the organizations who are committed to growing poker, sports betting, and casino gaming."
It seemed odd at the time that Poker Central would put someone in charge of a poker lobbying group that had no experience in that field and had no reputation in the poker community whatsoever.
Brenner did some work, testifying in several states to talk about online poker. That lasted a few months.
Just a reminder that Poker Alliance will be testifying today at the Kentucky legislature about the merits of regulated #iPoker & #sportsbetting. #kentucky

— Poker Alliance (@ppapoker) October 12, 2018
Baby Steps, Then No Steps
Seven months after the new Poker Alliance took shape, it revealed a new website and fresh logo, the latter of which removed the striking resemblance to the Poker Central logo.
New year, new site. Have you checked out the new https://t.co/Tw69UapQk4 yet? pic.twitter.com/fYMN5TYmH0

— Poker Alliance (@ppapoker) January 15, 2019
The new website finally clarified that its official sponsors were Poker Central and PokerGO, and the Poker Alliance revealed that there were three members of an advisory board: Daniel Negreanu, Jason Koon, and Maria Ho. All poker pros were linked on the site, but there was no indication as to what they would be doing or how they would benefit the organization.
It should also be noted that the new website removed its FAQ section and has no information about Brenner, the scope of the group's advocacy, or even the history of the PPA.
Meanwhile, the group was doing a few things. It had worked on a campaign in October 2018 to fight a Florida ballot measure that gave voters exclusive rights to change casino gambling laws, and it lost that battle. The Poker Alliance also pledged to fight for online poker in Michigan and New York.
In the months that followed, there was little to be found on its website or social media that indicated the group was doing any sort of work to advocate for poker.
During the World Series of Poker this summer, the Poker Alliance used its social media platforms to post a few things about the WSOP, repost Online Poker Report and other select articles about poker legalization and the Wire Act case.
Since then, the Poker Alliance Twitter account hasn't tweeted anything since June 18, and its Facebook page posted WSOP through July 21.
Will the latest sports betting boom help lift up online poker as well? https://t.co/LT4xUv1vbt

— Poker Alliance (@ppapoker) June 18, 2019
The website hasn't been updated at all since March when it posted about the Wire Act decision, including a short statement from Brenner about the decision. That news piece noted, "Poker Alliance will continue to work with industry and the media to ensure that player's rights are at the forefront of the discussion."
However, no news updates have been provided since then, not even when news actually happened with regard to the Wire Act. The latest article on the Poker Alliance homepage isn't even that one, rather it is a first-person poker strategy piece with no author listed but including a link to 888poker's online magazine.
There hasn't been a Poker Alliance press release since October 2018.
Finally, the "Take Action" page has stated "Check back later! PPA does not have any active campaigns right now" since the website's relaunch more than six months ago.
Missed Opportunities
Since the Poker Alliance came under new ownership and claimed to be an advocate for poker, there have been numerous opportunities for the group to step in and do the work.
Michigan is, perhaps, the biggest failure, as both houses of the state legislature passed bills to legalize online poker in late 2018, only to have the bill vetoed by the governor. Since then, several lawmakers have been trying to work with the new governor to find consensus on an internet gaming bill, but they are doing so without the help of a poker advocacy group.
Disappointing news out of Michigan. Working through this, but feel good about quick action in the new year. https://t.co/dJLO3eL1ka

— Poker Alliance (@ppapoker) December 29, 2018
New York continues to drop the online poker ball, despite having a new and strong advocate in the State Senate who was willing to fight for it. However, he was doing so without a lobbying organization to help the cause.
Illinois passed a sweeping gambling expansion bill in 2019, but online poker was not in it, as it had no group advocating for it.
Texas authorities raided two major live poker rooms and arrested numerous owners and managers before dropping the case months later due to conflicts of interest and possible corruption. Those poker room operators could use more advocates.
Pennsylvania legalized online poker nearly two years ago and has yet to launch any poker sites, while other online gaming sites are open for business. There is no organization to communicate with the Pennsylvania Gaming Control Board and keep the public informed as to reasons for the delays.
Good news for iPoker fans in PA. Getting so close to virtual chips in the air! https://t.co/i437GBXUof

— Poker Alliance (@ppapoker) November 29, 2018
Texas State Representative Joe Barton even toyed with the idea of a federal online poker bill in the summer of 2018, but there was no organization ready to back him up or help push the bill.
The Garden City Group (GCG), which has been responsible for processing all petitions for payments from Full Tilt Poker, Absolute Poker, and UltimateBet, has been silent on remissions since October 2018. Before that, the GCG was silent for more than a half year. Now, with money still in the fund and some petitions remaining unaddressed, more than nine months have passed since the last GCG update. The former iteration of the PPA was in regular contact with the GCG, but that contact is no longer.
Stop Pretending
If Poker Central purchased the Poker Alliance for its extensive member database, someone should finally admit it.
On the other hand, if the Poker Alliance was rebranded and relaunched with good intentions that have since fallen by the wayside, someone should be able to admit that, too.
The notion that the Poker Alliance is working on behalf of the poker community is simply not true.
That is a loss for the poker community as a whole, no matter how one may have felt about certain decisions made by the PPA or its overall effectiveness.
Poker had an organization speaking for the game, but that is no longer the case.
Related Articles