Connecticut Lawmakers Ready to Push for iGaming
By
February 10th, 2021 | Last updated on February 10th, 2021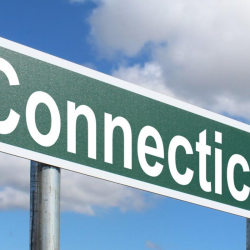 Some in Connecticut have been supportive of internet gaming for years. Most notably, the Mashantucket Pequot Tribe and Mohegan Tribe of Indians of Connecticut have vocalized their support for igaming to generate more revenue. Lawmakers like State Senator Catherine Osten have filed bills year after year to legalize sports betting and online gambling.
They now have a proposed bill – SB.146 – behind which to put their efforts and advocacy.
There are several reasons to suspect that those lawmakers have a better chance to pass their bill this year than any in the past. In 2021, Connecticut could very well join New Jersey, Delaware, Michigan, West Virginia, and Pennsylvania in offering legal online casino games and also Nevada in legalizing online poker.
Years of Petitioning
Connecticut is no stranger to gambling, one of the early adopters of a state lottery that launched in 1971. Bingo was legalized long ago, as was horse racing, off-track betting, charity gambling, etc.
When the US Congress passed the Indian Regulatory Gaming Act (IGRA) of 1988, two Connecticut tribes stepped up to sign compacts with the state government. The Mashantucket Pequots opened its Foxwoods Resort Casino in 1992, and the Mohegans opened the Mohegan Sun a few years later. The Mashantucket Pequots fairly recently signed a deal with MGM to expand gambling opportunities. Both tribes operate fully-functional casino resorts.
Both tribes also expressed support for online gambling after Black Friday.
It wasn't until 2018 that lawmakers seemed to take the idea of igaming more seriously, having seen New Jersey grow its online industry for years with much success. That year, the Public Safety and Security Committee held a hearing to examine the issue further, and both tribes represented strong support for online casino games, daily fantasy sports, and online poker.
However, at that time, too many lawmakers had no concept of how online gaming would work and how it could protect customers. So, the House Majority and Deputy Minority Leaders shut it down. A bill in 2019 passed through that the Senate Public Safety and Security Committee, but the bill died on the floor.
CT tribal gaming, sports betting – Osten preparing to resubmit gaming bill https://t.co/Cn4EJEM2jp via @thedayct

— Laura Briggs (@Fantini_LauraB) January 21, 2020
In February 2020, State Senator Catherine Osten again put forward an online gambling and sports betting proposal. A bipartisan group of lawmakers signed on to a SB.21, and the tribes were enthusiastic. The problem was that Connecticut had been at the center of a federal court case between MGM and the US Department of the Interior regarding a new casino. Another problem was tension between Connecticut Governor Ned Lamont and tribal leaders.
Time to Reconsider Yet?
When the coronavirus pandemic hit the United States and casinos closed indefinitely, the Southeastern Connecticut Council of Governments joined the tribes in requesting that Lamont sign an executive order to allow online gaming to offset the revenue losses. Lamont denied the request and punted the issue to the legislature.
Meanwhile, Connecticut lawmakers watched New Jersey and then Pennsylvania collect millions upon millions of dollars in igaming revenue, as well as online sports betting revenue, throughout 2020. Delaware collected some revenue online as well. And Michigan worked all year to make its igaming laws more amenable to online poker operators to launch in early 2021, and the first sites did just that.
In December 2020, Lamont showed that he had a change of heart. He told the Hartford Courant that he was working with the tribes to negotiate on the topic of sports betting. They still had to chat with lottery and off-track betting operators, but Lamont sounded positive. "We're trying to reach an accommodation where we can get sports betting and even iGaming going in the state – doing it in a way that doesn't prompt a litigation war of sorts, and we're trying to work that through."
New Year, New Priorities
As the Connecticut legislature prepared to return to work during the first week of 2021, the Hartford Courant reported on the most significant issues to be discussed. In light of the pandemic and the disastrous economic situation that resulted, a primary goal would be to find new revenue streams for the state without raising taxes.
One of those revenue streams could be sports betting. Senate President Pro Tem Martin Looney said that 2021 needed to be the year to come to an agreement on the subject. The Mashantucket Pequots had just signed a deal for online sports wagering with DraftKings, and the tribes were lobbying hard for it.
Enter Osten and 16 of her fellow legislators (and five cosponsors) got together to create a proposal that would kick things off. Proposed SB.146 is a bipartisan, bicameral act "authorizing sports wagering, internet gaming, internet lottery and internet keno."
They referred the bill to the Joint Committee on Public Safety and Security on January 13, and they voted it to draft on January 21. (All members but one voted for a draft bill.)
Where's Online Poker?
The bill on the table is merely a placeholder. A much more detailed bill must be written before it hits the floor of the Senate for a vote.
In the meantime, it is important to note that the word "poker" does not appear in the proposal.
The bill calls for amended Connecticut statutes to authorize the Mashantucket Pequot and Mohegan Tribes to conduct "sports wagering on Indian lands, online sports wagering, and online casino gaming." The Connecticut Lottery would put draw game tickets and keno online. And it would authorize the proper regulatory body to "require reasonable procedures and data security standards for Internet gaming."
Clearly, this is a rough overview.
If the poker community had some type of lobbying group or representative organization, this would be the perfect time for them to speak with those Connecticut bill sponsors to insist that online poker be a part of the final bill.
Connecticut lawmakers back sports betting, online gambling to fund debt-free community college – Hartford Courant https://t.co/UtPAagZApS

— Cathy Osten (@CathyOsten) February 6, 2021
Related Articles