Online Gambling Unlikely in Connecticut Special Session
By
June 8th, 2018 | Last updated on October 19th, 2018
Home
»
Poker News
»
Online Gambling Unlikely in Connecticut Special Session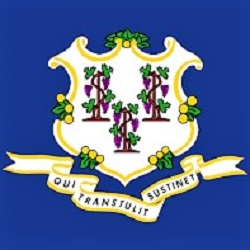 Online poker no longer a possibility in 2018
Strong steps were taken this year in the advancement of online poker and gambling legislation for Connecticut. Not only did legislators seriously consider expanding gambling to the internet but the Mashantucket Pequot and Mohegan tribes both spoke eloquently and strongly in favor of online gambling.
That makes the pill even tougher to swallow that online gambling is not likely to be considered in an upcoming special session. While legislative leaders will spend that time discussing sports betting legalization options, online poker and casino games will not be a part of that conversation.
CT legislators balk at online betting in potential special session, despite the fact that it already exists for horse racing, and that law was passed for DFS (pending agreement with the tribes). DFS is still operating online in absence of an agreement. https://t.co/ZPn4GKwrsl

— Seth Young (@sethyoung) June 1, 2018
Last Chance Lost
Last month, Connecticut lawmakers wrapped their regular legislative session without acting on internet gambling. At that time, the subject was considered dead for the year with the sole exception of the possibility of raising the issue during a special session.
However, the Connecticut Mirror reported this week that the special session won't be addressing online gambling. Several legislative leaders indicated that the topic is too complicated and needs more hearings, though sports betting will be discussed.
House Majority Leader Matt Ritter addressed some of the questions he claims still must be answered about online poker and casino games. "How do you verify age?" he noted. "How does it work when you go across the border? Are there daily limits?"
And Deputy House Minority Leader Vincent Candelora added, "We really need to have the capacity for a full public hearing process and have it vetted. Unlike other issues, there's not necessarily a deadline that is required of us to act. I think generally all the caucuses are concerned. I don't believe there is one caucus saying we should bring it up."
Sports betting, on the other hand, will be discussed during the special session, though the online betting option may be off the table for the time being.
This will be a disappointment to the Mohegans and Mashantucket Pequots, as they have been petitioning the legislature for online sports betting and gambling for years, with efforts increasing in the past several months. With that in mind, tribal representatives are still meeting with the administration to discuss new gaming compacts, which will likely be restricted to sports betting at land-based properties only. Only when a compact agreement is solidified will the special session be called.
Setting the Stage for 2019
The two tribes in Connecticut took a strong stand this year in favor of online poker and casino games, as well as sports betting. The testimony the Mashantucket Pequots and Mohegans presented to legislators was not only emphatic but complete with details and facts. The tribal representatives used New Jersey as a model for the framework they want Connecticut to adopt due to its incredible successes in the years of its operation.
Lawmakers, however, were unprepared to follow up with research to corroborate the testimony. While time was certainly limited in the spring session, there are also many lawmakers who are unfamiliar with the technology available to offer safe and secure online gambling within the state's borders.
There were also other complications in Connecticut. The new East Windsor casino project has been on hold due to a rift with the US Department of Indian Affairs, a situation that is now under investigation by the Inspector General.
While there is no way to predict the outcome of the East Windsor project, it is certain that the tribes will not put their desires for online gambling on hold for long. They will likely be working with lawmakers as the year progresses to work out comprehensive legislation that can pass in 2019.
Online poker and casino games will not be legalized in Connecticut this year. But the efforts of the tribes will likely make Connecticut a very strong contender for joining the online gambling family of states next year.
Related Articles