US Appeals Court Extends DOJ Reply Brief Date to April 22
By
March 24th, 2020 | Last updated on March 24th, 2020
Home
»
Poker News
»
US Appeals Court Extends DOJ Reply Brief Date to April 22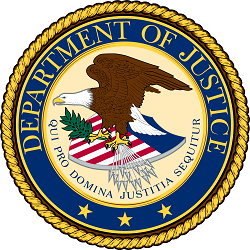 While many industries in the United States are shut down and will remain so for the foreseeable future, some things continue with little interruption. The American court system has adapted in some ways, such as requesting oral arguments via video and meetings via telephone instead of in a courtroom.
This means that a case like the one involving the US Wire Act is proceeding as normal. The New Hampshire Lottery Commission and NeoPollard Interactive versus William Barr and the US Department of Justice is on schedule…for the most part.
The latest request to the court from Barr and the DOJ – the parties appealing the original decision – was one requesting an extension for their reply brief. The court granted the motion. This puts the date at April 22 for the last brief due to the court.
Getting Up to Speed
Technically, the case dates back to September 1961, the effective date of the Federal Wire Act. The US Justice Department's Office of Legal Counsel issued a memo regarding a current interpretation of that law in November 2011, relegating the Wire Act to sports betting applicability only. This cleared the way for states to legalize and regulate online lottery games and various forms of internet gaming, including online poker.
The DOJ under the Trump Administration was more conservative in its interpretation of laws. And it seemed very accommodating to influence from the likes of billionaire casino mogul Sheldon Adelson, who made it his life's mission to prohibit online gambling.
This timeline ensued from there:
–January 14, 2019: Wire Act opinion becomes available to the public

–January 16, 2019: Deputy AG Rosenstein issues 90-day delay on application of interpretation

–January 18, 2019: Media report links Adelson to DOJ decision

–February 5, 2019: State Attorneys General (NJ and PA) threaten legal action

–February 15, 2019: New Hampshire Lottery Commission files lawsuit against DOJ

–February 15, 2019: NeoPollard (NH online lottery platform provider) files lawsuit against DOJ

–February 27, 2019: iDEA Growth files lawsuit against DOJ

–March 4, 2019: Rosenstein extends application of Wire Act to June 14, 2019

–April 11, 2019: US District Court for District of New Hampshire hears oral arguments

–April 11, 2019: Judge Paul Barbadoro predicts case will reach US Supreme Court

–June 3, 2019: Barbadoro rules for plaintiffs, sets aside recent DOJ Wire Act decision

–June 12, 2019: DOJ orders no application of new Wire Act memo through 2019

–August 16, 2019: DOJ and Barr file last-minute appeal in First Circuit Court of Appeals

–November 12: 2019: DOJ and Barr brief due in First Circuit but granted extension

–December 18, 2019: DOJ extends Wire Act application to June 30, 2020

–December 20, 2019: DOJ and Barr file brief in First Circuit

–January 19, 2020: New Hampshire and NeoPollard brief due in First Circuit but granted extension

–February 26, 2020: New Hampshire and NeoPollard file briefs
Yet Another Extension
The process of the First Circuit Court of Appeals provided for one final reply brief from the appellants, which was originally due 21 days after the appellees' briefs. That put the due date somewhere in mid-March.
However, on March 9, Barr and the DOJ requested an extension. With other parties in agreement, the court granted the motion for the reply brief to be filed by the end of the day on April 22, 2020.
And it came with a note. "We are disinclined to grant a request for further enlargement of this deadline."
What Could Be Next
Despite coronavirus restrictions, the US Court of Appeals seems to have changed little in its overall approach to cases.
According to the Lawfare Blog, the First Circuit seems to be holding off on oral arguments at this time, but other arrangements are being made for nearly every other situation to maintain deadlines.
Once the court receives the final brief, it will issue a ruling about the case, specifically regarding who will be allowed to participate in oral arguments and when/how that will take place.
Related Articles