DOJ Caters to Adelson, Reverses 2011 Wire Act Decision
By
January 15th, 2019 | Last updated on January 15th, 2019
Home
»
Poker News
»
DOJ Caters to Adelson, Reverses 2011 Wire Act Decision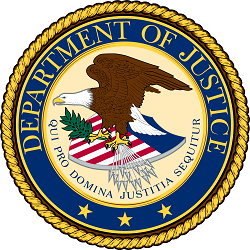 Money can buy a lot of things, especially in the world of politics.
Casino magnate and billionaire Sheldon Adelson has shown that it may take time, perseverance, and very large sums of money, but it can be done. His dream of banning internet gambling – in one way or another – came true this week when the Department of Justice's Office of Legal Counsel published an opinion regarding the Wire Act that essentially reversed the 2011 decision restricting it to sports betting.
The new DOJ opinion essentially erases the one from 2011 that gave individual states permission to legalize and regulate online lotteries, poker, and casino games. It led to numerous states making lottery tickets available online, and prompted Nevada, Delaware, New Jersey, and Pennsylvania to launch online gaming ventures.
With this move by the DOJ, the future of online poker in the United States is unclear.
Oh boy! This new #WireAct opinion is a doozy. R.I.P. to Internet gambling. online lottery, and possibly DFS and any Internet, email, or social media based marketing campaign for casinos (i.e., assisting in the placement of bets or wagers). Might be time to amend!! #gambling

— Jennifer Roberts (@JRoVegas) January 15, 2019
How It Happened
Adelson has long wanted a Restoration of America's Wire Act (RAWA), a bill that would officially ban online gambling. He donated to many political campaigns in the hopes that those members of Congress would introduce such a bill, and many of them – like Senator Lindsey Graham – tried but failed.
The alternative was to press the Department of Justice to reverse its 2011 decision, the one that answered a question posed by Illinois and New York about the Wire Act's relevance to state lotteries. The result was the opinion that relegated the Wire Act's meaning to sports betting only, opening the world of online gambling to state governments. Adelson wanted it reversed.
CSIG Applauds DOJ's Reversal of 2011 OLC Opinion https://t.co/JMDNKsOvOF pic.twitter.com/1FKYLfaN70

— Coalition To Stop Internet Gambling (@StopNetGambling) January 15, 2019
Graham was the most outspoken in trying to make that happen, as he questioned US Attorney General nominees about the topic. Now-former-AG Jeff Sessions was ready to take it on, but he ended up having to recuse himself from all things pertaining to Adelson because of longtime ties. Graham more recently noted that he intended to speak with newly-nominated William Barr about it.
However, there was work going on behind the scenes to revisit the Wire Act opinion, per a request from the DOJ's Criminal Division. The current head of that division, Assistant Attorney General Brian Benczkowski, is recused from the matter, so it was Kenneth Blanco, Acting Assistant Attorney General of the Criminal Division, who sent the request in May 2017. It is unclear what prompted his request.
Written and Waiting
The opinion was then drafted and written by Steven Engel, Assistant Attorney General for the Office of Legal Counsel at the DOJ. And it was dated November 2, 2018.
Gaming industry insiders received word in December that it had been written, but the opinion had not been made public.
As stakeholders and interested parties waited, many opposing a change to the 2011 decision penned op-eds in major media publications, advocating for states' rights and providing ample reasons that the DOJ should leave the matter alone.
Why write an opinion and not publish it for more than two months? That is a question that may never be answered, but Dustin Gouker at Online Poker Report noted that the November 2 opinion was followed by AG Sessions' forced resignation on November 7. It should also be noted that Adelson was a guest at the White House on November 6 as he and Trump, among others, watched the mid-term election returns.
@DustinGouker The key date isn't Sessions firing on the 7th.

The far more important date is Trump spent the entire evening of November 6th with Sheldon Adelson.

— Steve Badger (@stevebadger100) January 15, 2019
Nevertheless, the opinion "Reconsidering Whether the Wire Act Applies to Non-Sports Gambling" became public on January 14.
23 Pages of Bad News for Online Gambling
It started with a summary:
"This Office concluded in 2011 that the prohibitions of the Wire Act in 18 U.S.C. 1084(a) are limited to sports gambling. Having been asked to reconsider, we now conclude that the statutory prohibitions are not uniformly limited to gambling on sporting events or contests."
The document noted that the Office of Legal Counsel did not take the task lightly but did reach a different conclusion regarding the meaning of the Wire Act.
"The 2011 Opinion, in our view, incorrectly interpreted the limitation 'on any sporting event or contest' (the 'sports-gambling modifier') to apply beyond the second prohibition that it directly follows: the prohibition on transmitting 'information assisting in the placing of bets or wagers.'"
Pages follow to explain how the OLC came to this conclusion, and it involved quite a bit of comma placement and sentence construction information. The explanation also noted that the new opinion "relied heavily upon the legislative history of the 1961 Wire Act." It also examined the applicability of the 2006 Unlawful Internet Gambling Enforcement Act (UIGEA), which it concluded was not pertinent in altering the prohibitions listed in the Wire Act.
In attempts to summarize, it reads:
"We conclude that our 2011 Opinion conflicts with the plain language of the Wire Act."

"We believe that the 2011 Opinion devoted insufficient attention to the statutory text and applicable canons of construction, which we believe compel the conclusion that the prohibitions of the Wire Act are not uniformly limited to sports gambling. Furthermore, the 2011 Opinion is relatively recent vintage and departed from established Department practice, which included successful prosecutions under a broader understanding of the Wire Act and repeated representations to Congress about the Department's views."
However, the document also states that the opinion is subject to court rulings and potential laws enacted by Congress:
"We nevertheless have recognized that, 'as with any system of precedent, past decisions' of our Office 'may be subject to reconsideration and withdrawal in appropriate cases and through appropriate processes.'"

"Reaching a contrary conclusion from our prior opinion will also make it more likely that the Executive Branch's view of the law will be tested in the courts. … But under the conclusion we adopt today, such prosecutions may proceed where appropriate, and courts may entertain challenges to the government's view of the statute's scope in such proceedings."

"Moreover, if Congress finds it appropriate to protect those interests, it retains ultimate authority over the scope of the statute and may amend the statute at any time, either to broaden or narrow its prohibitions."
What Does It All Mean?
The simplest analysis of the new opinion is to take it at face value, that it means what it seems to mean. Online lotteries, poker, and casino games that were legalized by individual states are no longer permissible. States took those actions to legalize and regulate those games via the 2011 DOJ decision and under its protection, as insubstantial as it may have been. And even that protection now exists no longer.
According to the Washington Post, DOJ prosecutors will now be able to use the Wire Act to bring cases against online gambling it views as illegal. However, a DOJ official familiar with the opinion anonymously said, "The change here will have some impact, but it doesn't mean that large swaths of gambling that were once legal are now illegal and vice versa."
The article also stated that US Deputy Attorney General Rod Rosenstein will issue a memo today that will give online gambling operators time to adjust by delaying implementation of the latest opinion for 90 days, though if from the date of its writing, it could be effective by the beginning of February.
The one thing this action does is bring EVERYONE together. Casinos, operators, lotteries (and the leagues should be involved too). Hell, there will be influential senators getting calls from their lottery directors tonight or the a.m. I feel like the move could actually backfire. https://t.co/NLZYa2HEAO

— Dustin Gouker (@DustinGouker) January 15, 2019
Related Articles