New York to Try Online Poker Bill Again in 2020
By
January 14th, 2020 | Last updated on October 16th, 2020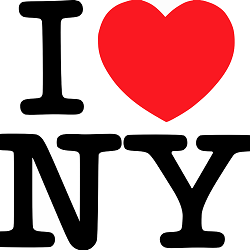 Another year, another online poker bill in the New York legislature. Actually, lawmakers simply took their bills from 2019 and reintroduced them to Racing, Gaming and Wagering committees in both houses.
There has been little movement in the movement toward legalizing online gaming in New York in recent years. In fact, little has been done for legalization since now-former State Senator John Bonacic retired. Even in his last year of work in 2018, he stopped his previously-strong push for online poker because his partner in the other house, Assemblyman J. Gary Pretlow, failed to match Bonacic's efforts.
There is a new proponent for in the New York Senate in Joe Addabbo. He did introduce S.18 in 2019 and now again in 2020. However, Pretlow is still the House sponsor, and there has been little indication that poker has become a priority.
Could this year be different?
There's always a chance. Supporters will have to wait and see.
Not holding my breath- but New York legalizing and regulating online poker would be amazing https://t.co/vMxUOjB4Nr

— Ari Engel (@AriEngelPoker) January 12, 2020
Progress in Past Years
As mentioned, Bonacic retired at the end of 2018. Prior to that, he championed poker, pushing bills through the Senate with positive votes. When those bills landed, year after year, in the House, however, Pretlow seemed to have different excuses each year as to why he was unable to even put it up for a vote.
In 2018, Bonacic again ushered a bill through the Senate Racing, Gaming and Wagering Committee and the Finance Committee, only to let it stand because he had no indication that Pretlow would move on anything in the House.
It had been frustrating to say the least, for Bonacic and poker players alike.
Addabbo Tags in with S.18
Upon Bonacic's retirement, State Senator Joe Addabbo became the Chairman of the Racing, Gaming and Wagering Committee. He also stepped up to champion S.18 at the very beginning of 2019.
The interactive poker bill was written as others had been in the past, to declare poker a game of skill and exclude it from legal gambling prohibitions in New York. Essentially, it would amend Article 15 to allow poker based on the US v. DiCristina case in which a New York Federal Court declared poker a game of skill and exempt from violating the Illegal Gambling Business Act (IGBA).
S.18 called for the establishment of a regulatory framework in which up to 11 operators could operate online sites for players within New York's state boundaries. Operators would pay a one-time licensing fee of $10 million, which would be applied to tax obligations for the first 60 months of operations. Those licenses would be effective for 10 years. In addition, operators would be a tax rate of 15% on gross gaming revenue.
Pretlow introduced a companion (identical) bill as A.4924 about one month later.
By May 2019, it was apparent that the bill was dead for the year. Sports betting became the priority. In the months that followed, Addabbo admitted that mobile sports betting took precedence, and poker would not be presented for debate until sports betting laws were satisfactory.
Addabo and Pretlow Revive Poker Bills
On January 8, 2020, both bills came back to life. Both S.18 and A.4924 were referred back to their respective Racing, Gaming and Wagering committees.
At the same time, Addabbo reintroduced S.17D to regulate mobile sports betting. And on January 13, that bill unanimously passed the Racing, Gaming and Wagering Committee to move on to the Finance Committee.
Addabbo is pushing internet sports betting hard, though it is unclear if he will continue on the traditional path or try to include sports betting expansion in upcoming budget talks.
Given the significant $6 billion budget deficit and dire need for revenue, along w/ educational funding, mobile sports betting in NY still remains a credible, untapped, obtainable source of funds to address these fiscal issues.

— SenatorJoeAddabbo (@SenJoeAddabbo) January 11, 2020
Related Articles