Global Glance: Winamax Approved, Brazil Stalled
By
February 9th, 2018 | Last updated on July 29th, 2018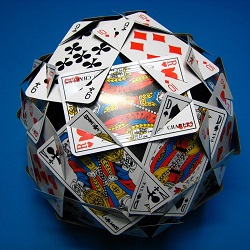 Poker news abounds from Europe to Brazil
The weekly Global Glance takes a look at the online poker scene around the world. What happens with online poker beyond America's borders can and often does impact the state of online poker in the United States.
European online poker liquidity has taken on more shape in the past week with Winamax receiving authorization to join the online poker liquidity network and Portugal's regulator signaling the country's readiness to join Spain and France. Further, poker players on Malta were approved to play in the new joint market, and Winamax received French approval to expand its services to other countries involved in the liquidity agreement. While that situation moves forward, however, Brazil continues to stall its gambling expansion project.
Portugal Receives Regulatory Approval
The never-ending saga of European online poker liquidity continues, though the direction is all upward. Since the start of the year, France and Spain authorized shared online poker to begin, and PokerStars launched. Italy indicated it is ready to respect the agreement and authorized the start of the verification process. And Portugal's testing was moving along well.
This week, the Portuguese Gambling Regulatory Authority (the Portuguese name abbreviated to SRIJ) officially approved shared poker liquidity. "Through this system," said a spokesperson from SRIJ, "it is now possible for poker games to benefit from shared liquidity."
The only poker website operating in Portugal is PokerStars, and that is the site that has already launched for the Spanish-French combined network thus far. It likely won't take much for PokerStars to get its dot-PT site ready to join the others, so a February launch is not out of the question.
As reported last week, the Italian regulator is moving in the right direction and testing its technology, but weeks or months could stand between this process and the final approval for its PokerStars-dot-IT site to join the others.
Portugal poised to join France, Italy poker liquidity pool https://t.co/X72AJaQJ0P pic.twitter.com/nKmiy2Obvn

— iGaming Business (@iGamingBusiness) February 6, 2018
Winamax Receives Green Light
When Winamax launched in 2010, it quickly rose to the top of the traffic charts in France as a premiere online poker operator. The French company has since added a sports betting option, but the bulk of its customers are poker players with over three million of them holding registered accounts on the site.
For more than a year, however, France has seen the future in poker liquidity and made moves toward expansion into Spain and Italy. In 2017, the company signed Adrian Mateos of Spain and Mustapha Kanit of Italy to its otherwise-all-French roster of professional players. Winamax also posted numerous calls for employees with Spanish and Italian language skills.
Meanwhile, Winamax applied for a license with French gambling regulator ARJEL that would serve as its permission to participate in the shared liquidity network. ARJEL did confirm this week that Winamax will receive that license. It is still awaiting licensing and approval from the Spanish and Italian regulators to launch Winamax sites in those countries and then on the joint network, but it is ready to expand and is likely to give PokerStars some stiff competition.
Délivrance à la société WINAMAX de l'autorisation relative au partage des liquidités de poker en ligne – https://t.co/YnKH9guXDF

— arjel (@arjel) February 9, 2018
Malta to Participate in European Liquidity
The European online poker shared liquidity project is barely underway and already growing.
The movement for players outside of France, Spain, Portugal, and Italy to be allowed to play on the new online poker network began months ago, and a PokerStars representative confirmed it in January. Players not residing in France or Spain will be allowed to play in the shared pool if their countries of origin register through the dot-ES Spanish licensing process. In fact, the Spanish regulator permits PokerStars to accept any players from countries in which PokerStars is not licensed due to a lack of regulations.
Several countries have considered getting involved, but Malta was the first to be approved. The island-country in the Mediterranean applied and received permission for its players to register to play on the Spanish dot-ES version of PokerStars, which puts them squarely in the new shared market.
Many doubted the ultimate success of the shared poker market, especially considering the slowness with which Italy is moving its process along. However, should players from other countries connect, along with other happenings (Portugal joining, Winamax expanding, etc.), the new market might be a force after all.
A Malta i players residenti possono giocare su https://t.co/IXqZSouY2S: diversi reg europei già in action https://t.co/OODCiQAojd

— Assopoker (@assopoker) February 6, 2018
Brazilian Lawmakers Again Fail to Address Online Gambling
Lawmakers in Brazil have been considering legislation to formally legalize and regulate online poker and numerous other forms of gambling since two senators first introduced a bill in 2014. Many opportunities to vote on the bill were missed each year, including in 2017, and the new year began with yet another.
The Senate bill was reportedly at the top of the list for consideration on the first meeting of the Constitution and Justice Commission in 2018, but when many members failed to show up for the meeting, the bill was removed. Considering it was pegged as such an important topic, however, it is likely to appear on the agenda for the next meeting set for later in February.
While Brazilians have long frequented online poker sites and not been shy about it, the country does not officially recognize online poker as legal. The bill at hand would not only legalize online poker, casino games, and sports betting, it would also authorize the establishment of brick-and-mortar casinos and bingo halls.
Brazil's Gambling Bill Remains Stuck in Senate Commission as Lawmakers Are No-Show for Meeting https://t.co/GozHHuRJXP #gambling #casino #news #brazil #business

— CasinoNewsDaily (@dailycasinonews) February 8, 2018
Related Articles