Global Glance: Europe Opens, UK Cracks Down
By
February 3rd, 2018 | Last updated on July 29th, 2018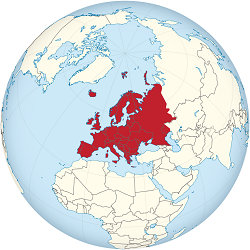 European online poker liquidity is coming together
The weekly Global Glance takes a look at the online poker scene around the world. What happens with online poker beyond America's borders can and often does impact the state of online poker in the United States.
The big news in global online poker is the start of online poker liquidity in Europe. As French and Spanish players begin to feel their way around the shared poker tables, Portugal and Italy take steps to join sooner rather than later. Meanwhile, UK regulations continue to undergo scrutiny with more changes up for discussion.
Italy Escalates Preparations for Liquidity
When four European countries agreed to online poker shared liquidity in the summer of 2017, all four regulators appeared to be eager to make it happen in 2018.
France and Spain immediately moved their processes forward, and Portugal knew it wouldn't have much to do with only one online poker operator – PokerStars – licensed. Italy, on the other hand, suddenly discovered obstacles in the form of legislators who expressed concern about the possibilities of money laundering and other crimes. The worries stalled the Italian regulator from opening the licensing process, the first step in securing licenses for online poker partnerships.
But something happened in January to alleviate those worries, as the licensing process did open. Notifications boasted of 120 licenses that could be granted during the licensing window, which was to be open until March 19. And Italian Finance Ministry Undersecretary of State Pier Paolo Baretta noted that the verification process for online poker liquidity had begun. Baretta stated, "In regards to shared liquidity, there is an international agreement that is going to be respected." He also noted, "When we have the results of this verification, we will communicate them and then make a decision on it."
It appears that France and Spain, who already launched shared online poker on PokerStars, may have pressured the Italian regulator and asked them to respect the agreement they signed last year. And PokerStars actually did make a public plea to Italy to get on board: "We would encourage Italy to resume their drive toward shared liquidity, which after a good start has recently slowed considerably."
Ahora, ¡ @PokerStarsFR y @PokerStarsSpain juegan juntos ?! pic.twitter.com/JrAUbUeEYX

— PokerStars España (@PokerStarsSpain) January 16, 2018
The testing will likely show that PokerStars knows how to securely link segregated online poker markets, which is something that the Spanish and French regulators now know, too. Portugal is reportedly in the process of bringing its Portuguese PokerStars site into compliance and connecting their players with those of Spain and France, which is likely to happen in the next month.
Italy is likely to join Spain, France, and then-Portugal in May.
PokerStars Push
Since PokerStars is the only online poker operator already live in all four countries in the European liquidity pact, the company has a vested interest in a quick launch and some success. That prompted Severin Rasset, PokerStars Director of Poker Innovation and Operations, to pen a piece for the PokerStars blog about the possibilities inherent in the venture.
Congrats @PokerStars for being the 1st licensed online poker room sharing liquidity in France & Spain. I'm sure there was a lot of working behind the scene. Great step for the industry.

— Alexandre Dreyfus (@alex_dreyfus) January 16, 2018
Rasset explained some of the changes made in the Spanish and French markets in order to link sites across the country borders. For example, he noted that they set ring game caps at 5.75%, which was halfway between the 6.5% from France and 5.25% from Spain. Spin & Go rake will be set at 7%, which was the rate in France and decreases it for Spanish players. And multi-table tournaments will increase rake from near 9.5% in both countries to 10% in the joint market.
He also pointed out some benefits to all players from the liquidity, including more available games, bigger prize pools, and quicker seating at tables. "With shared liquidity," he added, "we can offer larger guarantees for our Sunday Special and Classico tournaments, and we plan to offer a FRESH (France Espania Hold'em) series that will offer €5 million in guarantees. That's 2.5x larger than our biggest series in Spain!"
And PokerStars did officially announce FRESH, a series of 50 tournaments with that €5 million cumulative guarantee. It will offer 50 tournaments, including the Main Event that will have its own €1 million guarantee along with a Platinum Pass package for the winner. Action got underway on January 28 and will run through February 11, all in the hopes of increasing participation in the new France-Spain market.
Les FRESH Series débutent ? Bonne chance à tous ! pic.twitter.com/K8DA8qmE2A

— PokerStarsFR (@PokerStarsFR) January 28, 2018
With any success, it will also entice Italy and Portugal to move faster to join the shared player pools.
UK Gets Serious About Bonuses, Considers Credit Card Ban
The UK's Competition and Markets Authority (CMA) laid down some new rules for the online gambling sector recently. The area of concern was with bonuses and promotions that drew players into the games but then required a long process of extra play before any winnings could be withdrawn. Online casino sites and others have long offered such promotions.
For example, a promotion might offer a 100% matching bonus, but players then must gamble their winnings 50x or more before they can withdraw any winnings.
The CMA told the industry to "raise its game," and companies like Ladbrokes and William Hill did just that by changing their online promotion requirements. Essentially, they must rid the promotions of vague terms in small print, hidden on another part of the gambling site; instead, all restrictions must be clear from the start. And players will not be required to play for long periods of time before withdrawing their winnings. Operators who refuse to cooperate will face penalties from the UK Gambling Commission.
Meanwhile, the Department for Digital, Culture, Media and Sport (DCMS) has submitted suggestions for regulations that will ban the use of credit cards for online gambling and issue a mandatory levy on gambling operators to fund addiction treatment.
These actions are supported by non-profit organizations like GambleAware, which are concerned about the recent revelations that 430,000 people in the UK have gambling problems.
Related Articles